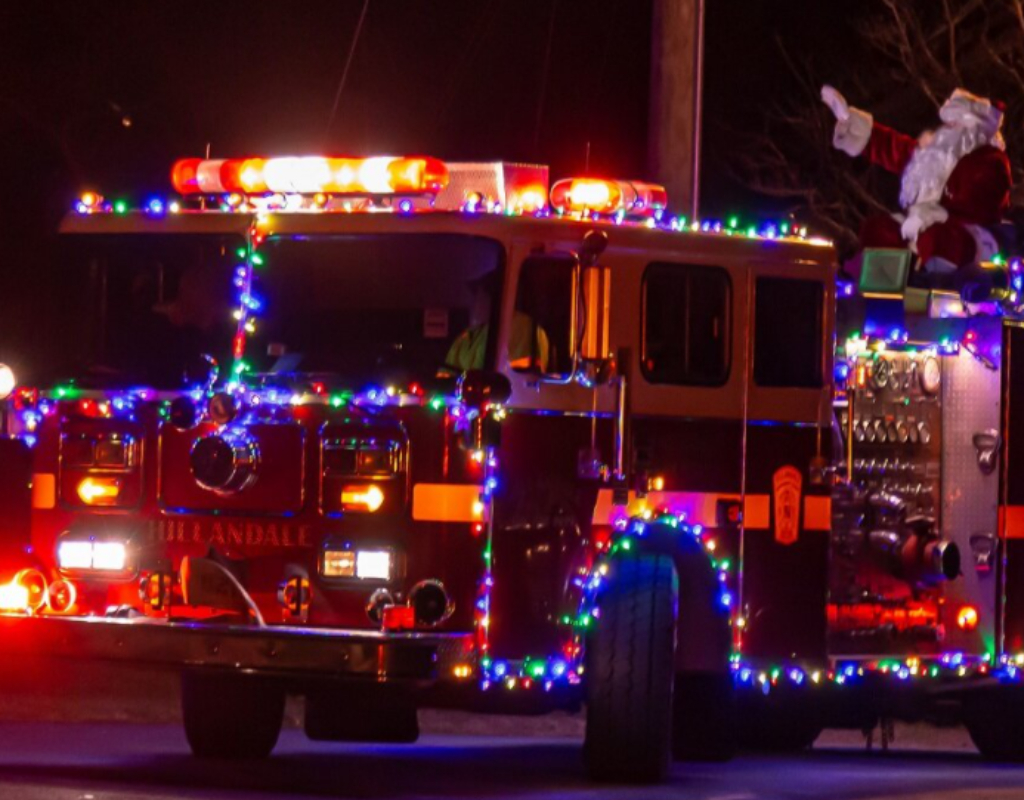 Santa Claus Hitching a Ride with Hillandale Volunteer Fire Department
The holiday season is in full swing and with Christmas on the horizon, Santa Claus is coming to town.
This year, the Hillandale Volunteer Fire Department is once again helping Santa make his way through multiple Hillandale neighborhoods. The Santa rides begin Thursday, Dec. 10 at 6:30 p.m. along Lockwood Drive and Jackson Road.
Additional routes over the next two weeks include:
Oakview Drive/Hamptons Route – Friday, Dec. 11, 6:30 p.m.
Hollywood Avenue/Tamarak Road Route – Sunday, Dec. 13, 5:30 p.m.
Charles Drew Route – Thursday, Dec. 17, 6:30 p.m.
Stonegate Route – Saturday, Dec. 19, 5:30 p.m.
Westover Route – Sunday, Dec. 20, 5:30 p.m.
To ensure that everyone stays safe during the COVID-19 pandemic, Santa will remain on the fire truck. The fire department will also not be handing out candy, and there will be no "Santa stops."
The fire department says if your house is not along one of the routes, you can find a safe space along one of the planned routes to wave to Santa. However, they ask that you maintain social distancing.
For updates and route maps, click here.
If you do not live near Hillandale, Santa might be coming closer to you with the help of your local fire department. The Rockville Volunteer Fire Department, the Gaithersburg-Washington Grove Volunteer Fire Department, and the Sandy Spring Volunteer Fire Department are all helping Santa this year.