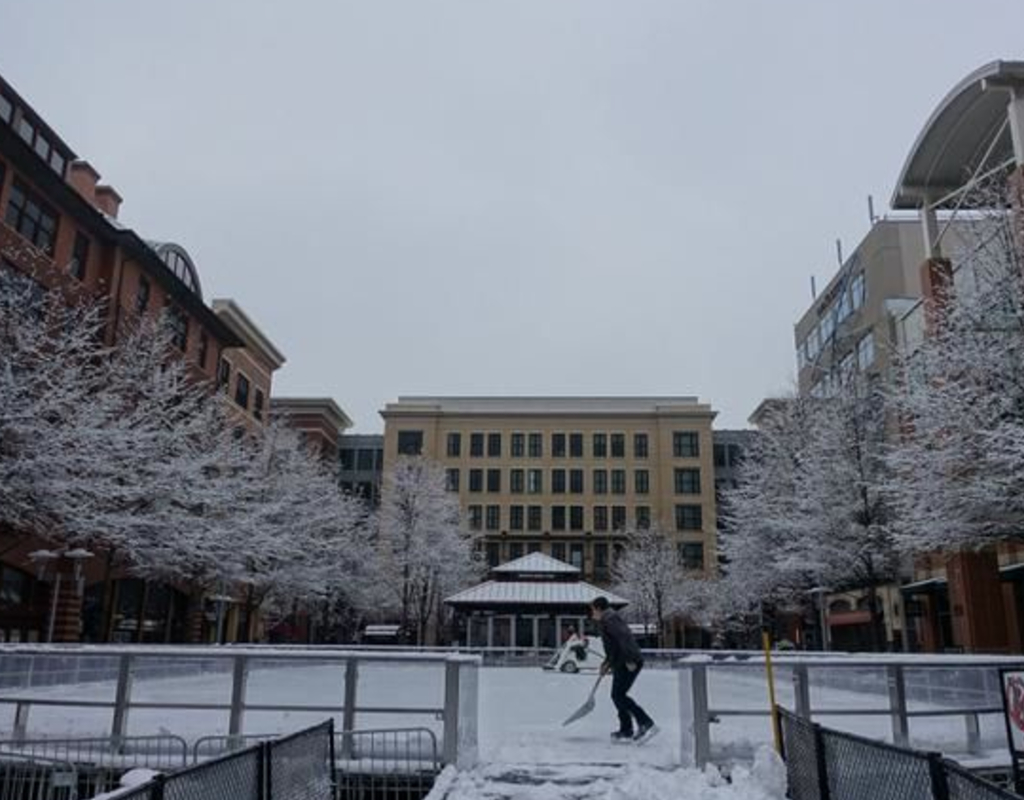 Rockville Town Square's Popular Outdoor Ice Rink Open for Business
It's that time of the year. One of Rockville Town Square's most popular attractions – the outdoor ice rink – is officially open for business as of Wednesday.
"We are excited about the opening of the ice rink, located in the heart of Rockville for the community to enjoy all winter," said Dan Corwin, Director, Asset Management – Mixed Use at Federal Realty Investment Trust. The 7,200 square-foot ice rink will feature an underlay "of colorful, abstract artwork by local artist Emily Eisinger, titled 'A Rendered Edge.'"
Safety protocols will be in place, with reservations being required to skate this season.
Some of the safety protocols include:
Observing social distance while at the facility, including on the ice rink itself and while waiting to enter.
Masks must be worn at the facility, both on and off the ice.
According to the Ice Rink website, you can reserve times up to two weeks in advance. On the day of your reservation, you must arrive within 10 minutes of your scheduled time. If you arrive more than 10 minutes late, your reservation will be cancelled, according to the website.
Each reservation is valid for one hour of skating. The cost of admission for skaters under 12 years old is $9. For those 13 and over, the cost will be $10.
You can also reserve skates at a cost of $5.
This announcement comes in addition to the newly opened Gyuzo Japanese BBQ, the soon-to-be opened restaurant HalfSmoke, and the new service provider La Vie Nails, all located at Rockville Town Square.