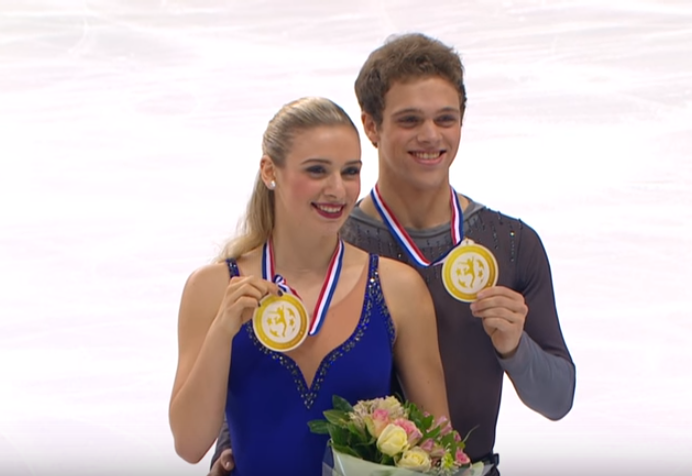 Rockville Skater Rachel Parsons Steps Back From Sport to Focus on Health
U.S. ice dancer Rachel Parsons, a Rockville native, announced Tuesday that she is stepping away from skating to focus on her health.
"I've been struggling with an eating disorder for years now, and it's not something I can keep ignoring or trying to manage on my own," Parsons wrote in a statement posted on her Twitter account.
— Rachel Marie Parsons (@rae_sk8er) April 3, 2019
The 21-year-old has been skating since age 6. While she is thankful for the support she received and the memories she made throughout her career, Parsons said the sport has affected her self-perception. She began struggling with her weight at age 13.
"It's extremely difficult to wake up in the morning, look in a mirror, and hate what you see," Parsons wrote. "Then imagine you have to put on a skintight dress and compete in front of a large crowd, on national television, in a sport that's largely judged on appearance. It's hard. Actually it's terrifying."
Parsons, a 2016 Magruder High School graduate, began skating with her 23-year-old brother Michael in 2011. The brother-sister duo represents the Washington Figure Skating Club and Team USA. They won the U.S. national championship in novice ice dance during their first year as partners.
The Parsons' have won numerous medals at international competitions throughout their nine seasons together, including gold medals at the 2017 World Junior Championships, U.S. National Junior Championships and the Junior Grand Prix Final. They most recently placed 6th at the 2019 U.S. National Championships in the senior division.
"To experience all this with my big brother by my side has been the best part," Parsons wrote.
Michael shared a heartfelt Instagram post following Rachel's announcement.
Parsons said she is not sure what this new chapter will bring, but she looks forward to the future. She plans to continue supporting her brother.
"I'll continue to cheer Michael on as he continues on this incredible journey for the both of us," Parsons wrote. "I'll just be rooting for him from the stands."