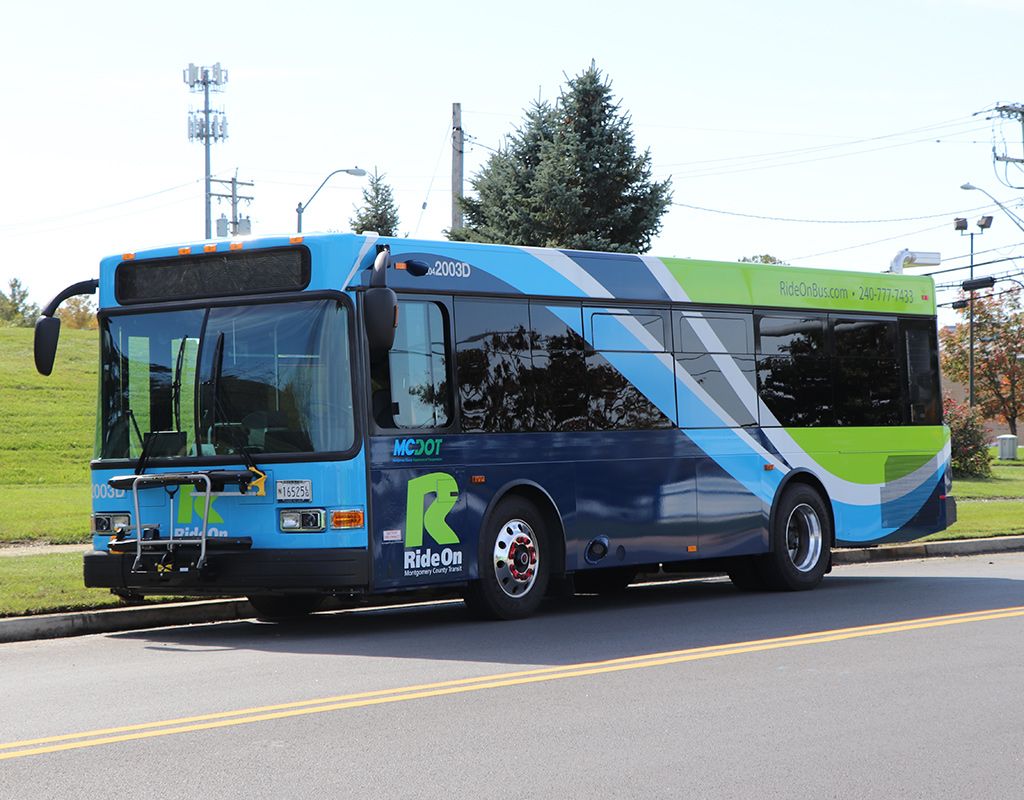 Ride On to Increase County Bus Service Starting Sunday
Montgomery County's Department of Transportation will increase Ride On bus access starting Sunday in areas where passenger demand is growing, restoring the service to nearly 80% of its pre-pandemic levels.
The program says it has monitored ridership data and user feedback to determine these changes, which impact 22 routes.
According to a statement from the transportation department, the affected routes are:
Route 58 will end at the Lakeforest Transit Center every trip. See Route 61 for service along Watkins Mill Road/Frederick Road. Riders on Route 58 going to the Kaiser Permanente Center, will require transfer to Route 61 at Lakeforest Transit Center.

Route 61 will now serve Watkins Mill Road, including the Kaiser Permanente Center, and will continue to the Lakeforest Transit Center along MD355. Riders going to MARC and the Maryland Motor Vehicle Administration (MVA) office would transfer to Route 78 along Clopper Road. Riders going to locations along Firstfield and Quince Orchard roads would transfer to Route 56 on Clopper Road and Firstfield.

Route 78 will serve the Metropolitan Grove MARC and Maryland MVA with the service change to Route 61 operating along Watkins Mill Road. Mid-day service has been added.

Route 83 will serve the new Black Hill development. The route will serve Crystal Rock Drive and Century Boulevard in a one-way loop traveling to and from the Germantown Transit Center.

Route 36 will no longer serve the stop at the Connelly School of the Holy Child, per the request of the school.
While all Ride On routes remain in operation, ridership capacity is limited to promote social distancing when possible. Passengers are required to wear face coverings to board the bus and must continue wearing them during their rides, the department says.
Services remain free for all passengers due to the COVID-19 outbreak.
More information about the updated Ride On schedules can be found here.