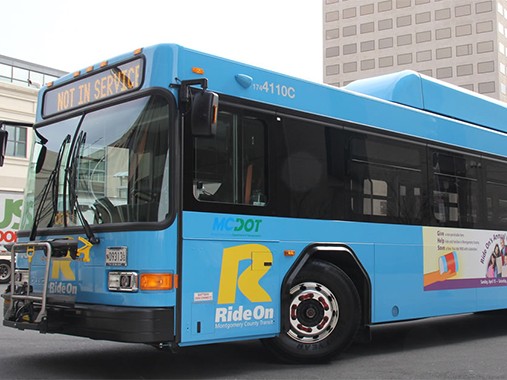 Ride On Offering Riders Bottles of Water, Free Fares, and Buses for Cooling
Ride On buses are offering water to riders throughout the heatwave. In addition, multiple buses are available for people to cool down in if cooling centers become too crowded.
Face masks are still required for those riding the bus.
All Ride On buses have bottles of water available for our customers during this heat wave, as necessary until the event has passed.

Ride On has made available multiple buses for cooling as needed if there are crowds at the cooling centers and as well during F&R events. Be Safe pic.twitter.com/C8jsLHicbs

— Ride On Bus (@RideOnMCT) July 20, 2020
The buses are running on essential plus service, with free fares during the COVID-19 pandemic. Routes and updated bus locations can be found on the Montgomery Department of Transportation website.