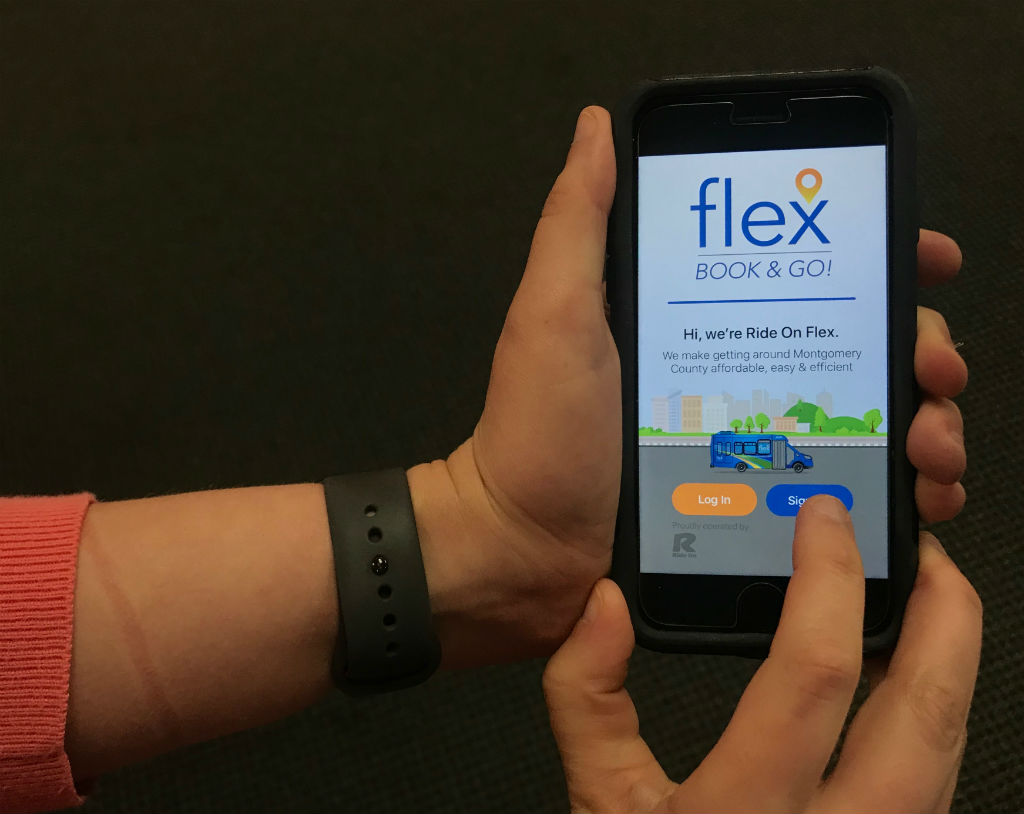 Ride On Flex Service to Start Up Again in July
Montgomery County's on-demand bus service that was suspended during the pandemic will start up again beginning July 19.
Ride On Flex began as a pilot program in 2019 in the Rockville and the Glenmont-Wheaton areas. An 11-passenger bus operated by the county Department of Transportation will not have a fixed route. Instead, riders can request trips from a designated pickup and drop off location within the same service zone by using an app or the call center at 240-301-3842.
Ride On Flex is back! Learn more here: https://t.co/3VXhNHcjbx pic.twitter.com/WjY8pWW0DO

— Ride On Bus (@RideOnMCT) June 10, 2021
Curb-to-curb service also will be offered for anyone with a disability.
There will be no charge for the service at least until the end of September.
"MCDOT innovative transit-on-demand program, Ride On Flex, was very popular during its pilot stage and I am pleased to see it return after being put on hiatus due to the pandemic," said County Executive Marc Elrich in a news release. "In Montgomery County, we are ensuring that our public transportation system is efficient, equitable and easy. As we continue to reopen and recover from the pandemic, we are encouraging our residents to continue to keep their cars at home and utilize more sustainable forms of transportation. Ride On Flex helps us better serve our current users and attract new customers."
Flex will operate in the Rockville zone from 9 a.m. until 3:30 p.m. and in the Glenmont/Wheaton zone during peak periods from 6 a.m. to 9 a.m. and from 3:30 p.m. to 7 p.m. The zones offer connections between households, transit hubs, commercial centers and public services.
To receive updates, sign up for email alerts and for text alerts, text MONTGOMERY RIDEON to 468311.