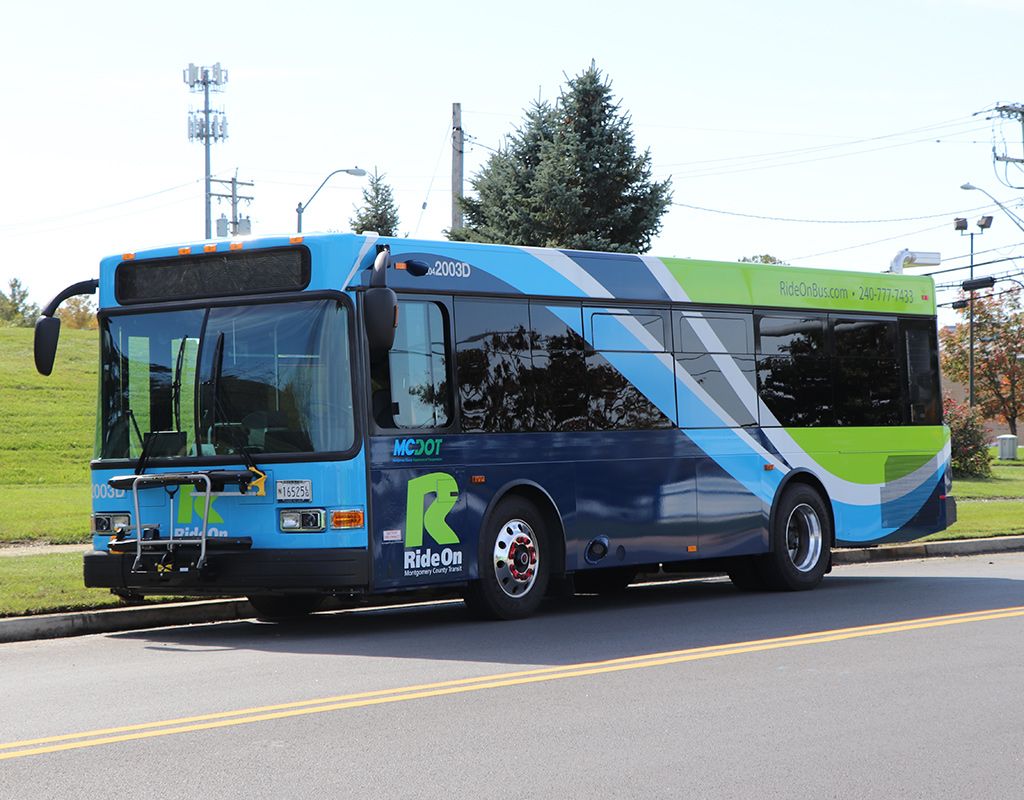 Ride On Buses Change Schedules July 18
Montgomery County's Department of Transportation (MCDOT) will adjust Ride On bus schedules on Sunday, July 18 to "increase overall service and improve efficiency" as the county continues to reopen following the coronavirus pandemic.
Ride On planners monitored ridership data and on-time performance feedback in order to identify routes that would be more efficient with schedule updates. Following this data, 19 routes will have schedule changes, including routes 1, 10, 11, 15, 16, 17, 20, 34, 46, 47, 48, 49, 54, 55, 56, 57, 59, 61 and 64.
The Flex on-demand service will also return in the Rockville and Wheaton/Glenmont areas on July 19 and will include a call center for reservations. Riders who choose to use the call center to schedule rides rather than mobile apps can call 240-301-3842.
Ride On Flex resumes service July 19th. To book a ride, passengers now have two options: use the Ride On Flex app or call 240-301-3842, a new call center option for riders with special needs or without a smartphone. pic.twitter.com/Ufw3nj3Cwq

— Ride On Bus (@RideOnMCT) July 8, 2021
Flash, the high-frequency service that has operated since October 2020 on Colesville Road/ Columbia Pike (US-29) and Lockwood Drive will continue to be fully operational. Flash destinations include Downtown Silver Spring, Four Corners, White Oak, Fairland and Burtonsville.
All county-operated services will remain free of charge until Sept. 30. For more information, Ride On users can visit RideOnBus.com.