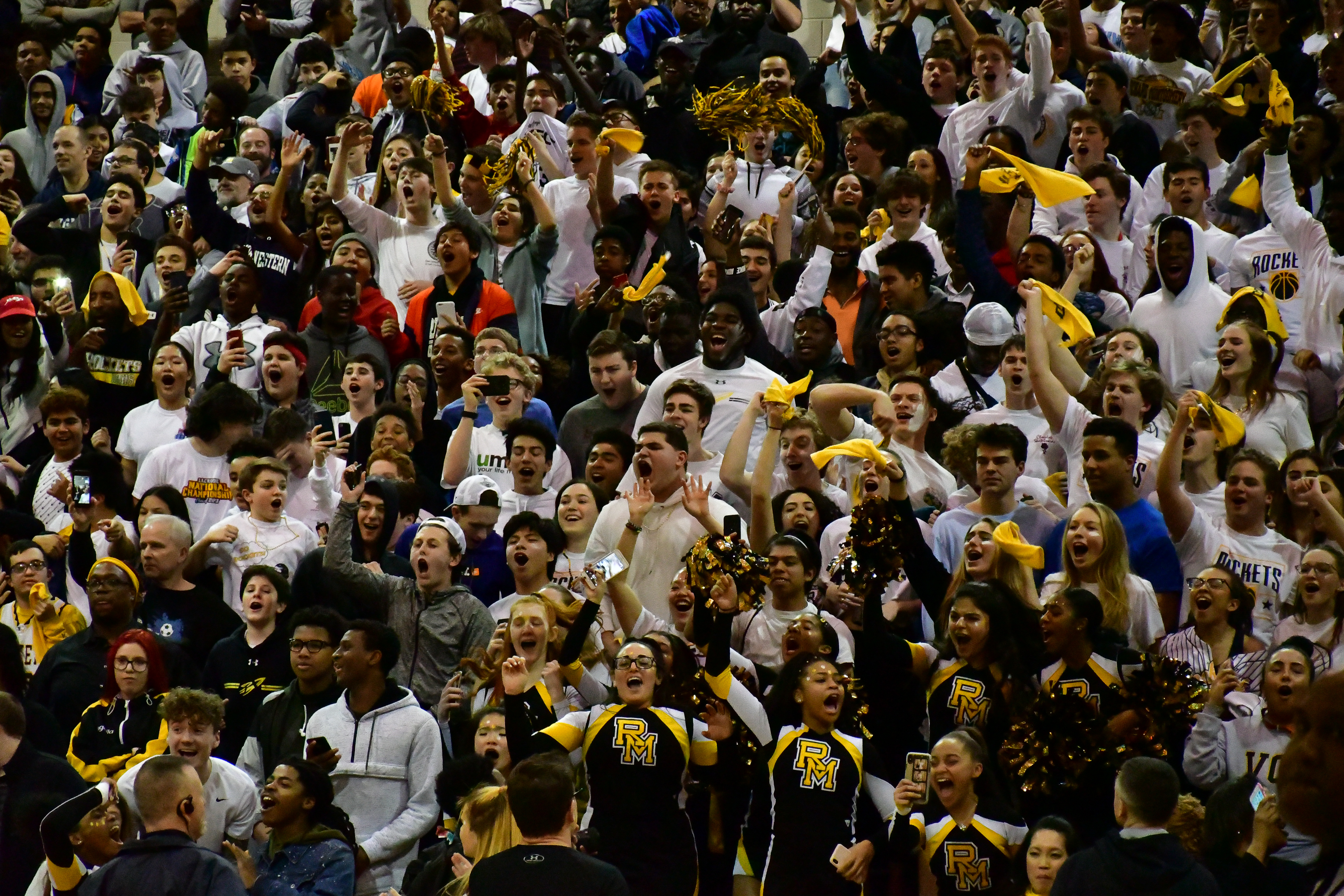 Richard Montgomery Defeats Walter Johnson 55-51 to win 4A West Regional Championship
Rockville Maryland, Richard Montgomery High School, March 10th 2019
The Rockets of Richard Montgomery are a tenacious resilient team and I have seen them face and overcome hurdles three times this week.  After receiving a first round bye in the MPSSAA 4A West region the Rockets easily defeated Northwest 63-47.  Next up the only team to defeat them this season and Gaithersburg fell to Richard Montgomery in an overtime thriller.  This past Saturday the opponent Walter Johnson entered the game having gone 15 and 2 since their last meeting early in the season when the Rockets easily defeated the Wildcats.  Tonight's game would be very different.
Pictures by Daryl Schultz

The game came down to a series of scoring runs by each team and a rollercoaster series of swings that had the standing room only crowd to react and cheer each basket throughout the game.  The first run came when Richard Montgomery had a 15-13 lead and five minutes later and a 9-2 Rocket run the score four minutes into quarter number two was 26-15.  The Wildcats answered with a 7-2 four minute run of their own to end the half being down six points 28-22 with momentum on their side.  As the second half began the ice cold Rockets continued to give ground and were down now with Walter Johnson leading 29-28.  The Richard Montgomery drought lasted another six minutes but the Rocket tenacious defense kept the Wildcats from exploiting their lack of scoring.  The score was back and forth with each team leading at times.  During the fourth quarter the Rockets went on a 10-1 run and created a 47-41 lead over Walter Johnson.  Three minutes later the Wildcats responded with a 10-5 scoring run and with 42 seconds remaining the score was 52-51 Rockets on top.  After a Rocket defensive stop and a basket, the score was 54-51.  The final Richard Montgomery play was when #22 Kordell Lewis (14 pts) drove and was fouled and after making the first free throw and missing the second Walter Johnson's fate was sealed.
Pandemonium ensued as the Richard Montgomery players found their way into a sea of delirious fans.  The Rockets are headed to the University of Maryland for the first time since 1967.  They will play Thursday, March 14 at 9 p.m. at the Xfinity Center.  Good luck to the Richard Montgomery Rockets as your season continues.