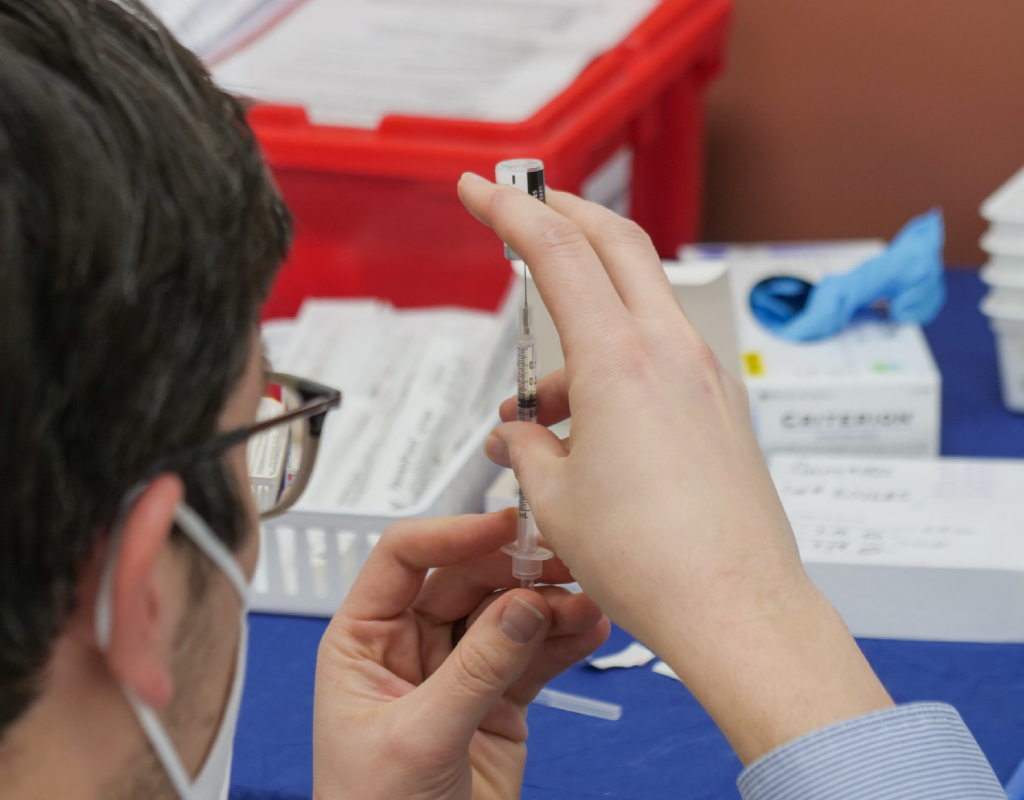 Residents with Compromised Immune Systems Eligible for Third COVID-19 Vaccine Dose
Montgomery County residents with compromised immune systems can now receive a third dose of either the Pfizer or Moderna COVID-19 vaccines, the county said.
Residents can get the third dose of the vaccine at various locations, including local pharmacies, doctor's offices and county-operated clinics. Last week, the Centers for Disease Control and Prevention (CDC) shared guidance that people with a variety of conditions, such as organ transplant or cell stem recipients, an advanced HIV infection, patients with cancer, people who are taking medications that weaken the immune system and others are now eligible for the third dose. At this time, the Johnson & Johnson vaccine is not authorized for third doses.
On Aug. 18, medical officials from the U.S. Department of Health and Human Services shared their plan for COVID-19 booster vaccines, pending FDA approval and CDC's Advisory Committee on Immunization Practices (ACIP) recommendations, the county said. The plan states that booster shots for people who are not immunosuppressed will be given eight months after a person received the second dose of the Moderna or Pfizer vaccine. This means that frontline healthcare workers and first responders will be among the first to receive a booster dose.
For more information on where to get the third dose of the COVID-19 vaccine, you can visit the county's website. For those who are not immunosuppressed, check your vaccination card to determine when you will be eligible.