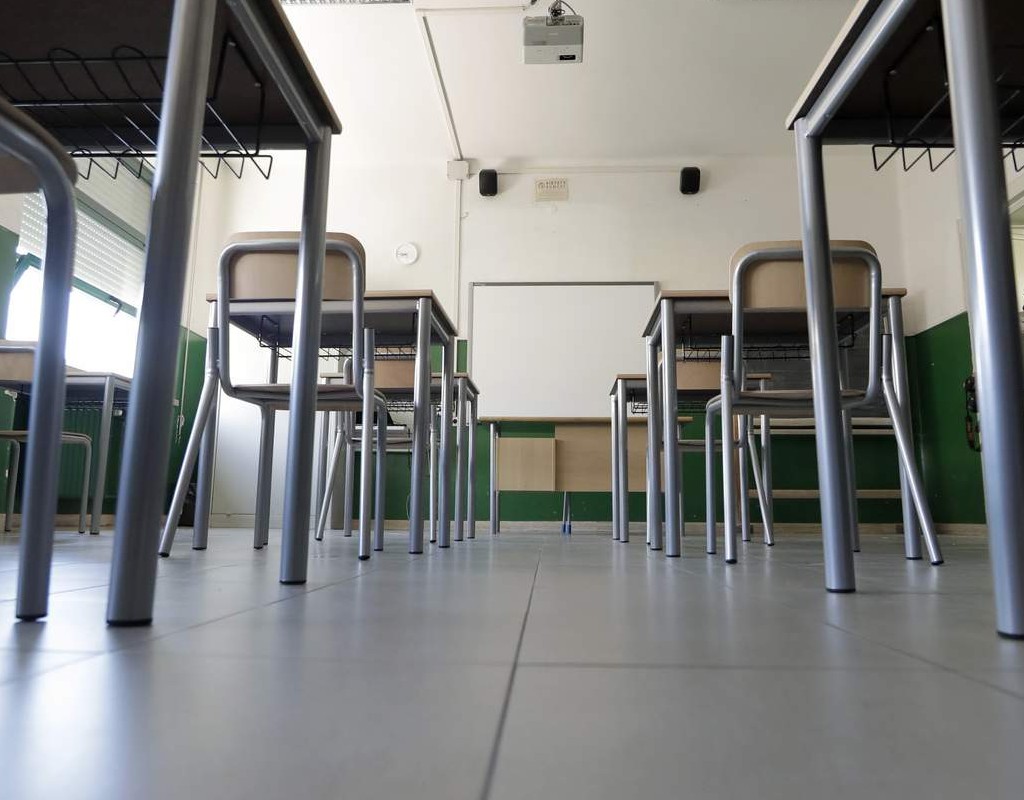 Recent School Violence Prompts Official Reactions
Following recent incidents of violence, including a stabbing at a high school this week, Montgomery County Public Schools (MCPS) Interim Superintendent Dr. Monifa McKnight issued a message to the MCPS community.
"In recent weeks, there have been multiple serious incidents on school grounds, including some that have involved weapons. Let me be clear: We will not tolerate weapons of any sort on school grounds," McKnight wrote.
A 16-year-old Montgomery Blair High School student has been charged as an adult after allegedly stabbing another student in a school parking lot Monday, according to Montgomery County Police (MCPD). The next day, a juvenile relative of the suspect was also arrested after bringing a knife onto Blair's campus, according to Principal Renay Johnson.
Last month, Seneca Valley High School Principal Marc Cohen issued a statement after a Friday night football game in which there was "a series of student fights that created serious and significant interruptions to the safety and security of the event," he wrote. Cohen said there were rumors about a weapon brandished during one of the fights, but said he had no evidence to support that.
Anyone found with a weapon at school or a school-sponsored event will be referred to police, McKnight said, and will face "serious disciplinary action" from MCPS.
"It is hard to say what may be causing the serious incidents we have seen over the past few weeks, but we know that some of our students are struggling socially and emotionally," McKnight said. "It has been a very difficult time for everyone due to the pandemic, concerns about social injustice, and other factors, including significant individual challenges facing many of our students and their families."
During an August Board of Education meeting, school leaders announced that instead of having school resource officers (SROs), community engagement officers would be assigned to specific schools, however they will not be inside the school building or on campus. Rather, officers would be stationed in surrounding neighborhoods outside the school.
"We have developed a cluster model in order to be able to respond to schools in a quick manner and to be there on patrol, and those officers who are community engagement officers are solely responsible for responding to schools and assisting schools as needed," County Police Chief Marcus Jones explained during a virtual media briefing last month.
In her letter, McKnight said MCPS has trained administrators and security to de-escalate situations. MCPS has agreements with police to respond to incidents.
"We have documented agreements with the Montgomery County Police Department and other local law enforcement agencies to respond to emergencies. Counselors and other mental health professionals are available to repair and restore relationships following any situation. While teaching and learning is our business, safety is our top priority."
If families or their student are aware of someone with a weapon or who plans to harm themselves or others at school, McKnight advised them to immediately contact school administration, police, or the 24/7 Maryland SafeSchools Tip Line at 833-632-7233. She shared additional MCPS resources in the letter.
During a virtual briefing Wednesday, County Executive Marc Elrich said students are struggling and suffering due to the past year. He thinks the current officer model is flexible enough to meet needs and said he does not believe that stationing a police officer in schools will solve current issues.