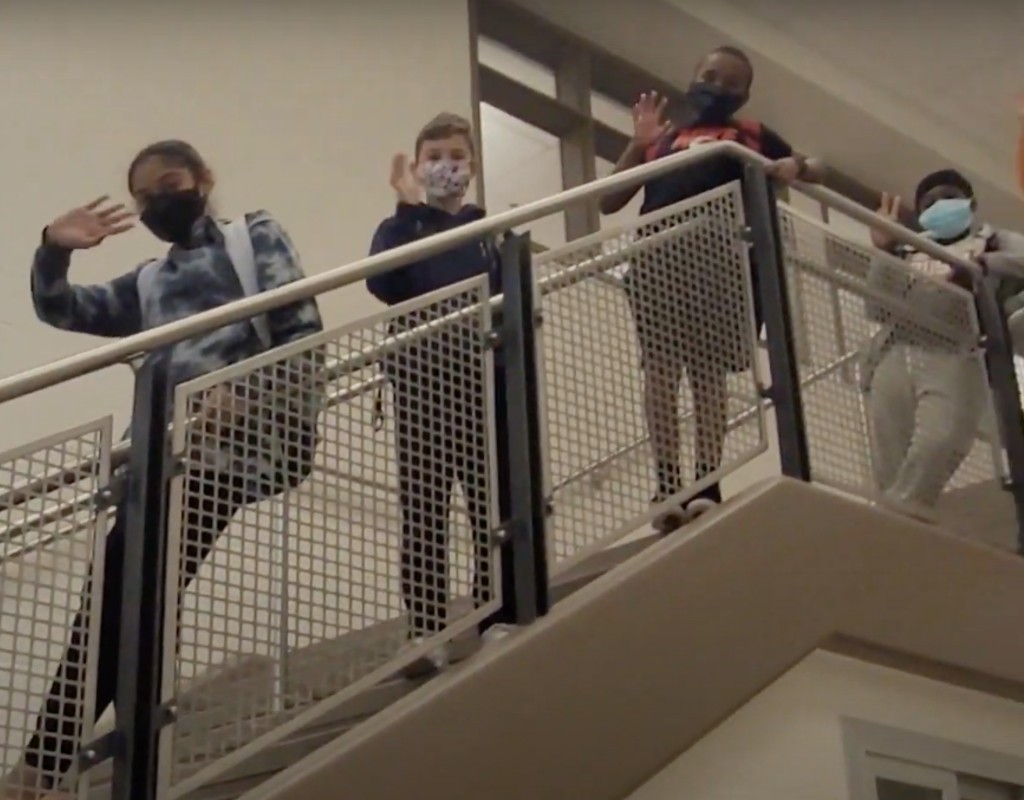 Teacher Brings Music Videos with Students to Life as In-Person Learning Resumes 
Michael Doggett began recording hip hop and rap songs with help from his Hallie Wells Middle School students last year, when all Montgomery County Public Schools (MCPS) students were learning virtually.
Doggett, who teaches contemporary communications for all grade levels at the Clarksburg school, is keeping up with the videos in-person as school buildings reopen. "What's up at Wells" keeps the community up-to-date on school happenings and other topics students are interested in. This month, Doggett posted his first "What's up at Wells" music video that was filmed in the building.
Eventually, Doggett wants his students to take ownership of the videos and really make the project their own. It's all about growth for students according to Doggett. He said it is amazing to see what they come up with when given the freedom to create and be themselves.
MyMCM spoke with Doggett to learn more about how he and his students are getting creative in the classroom.