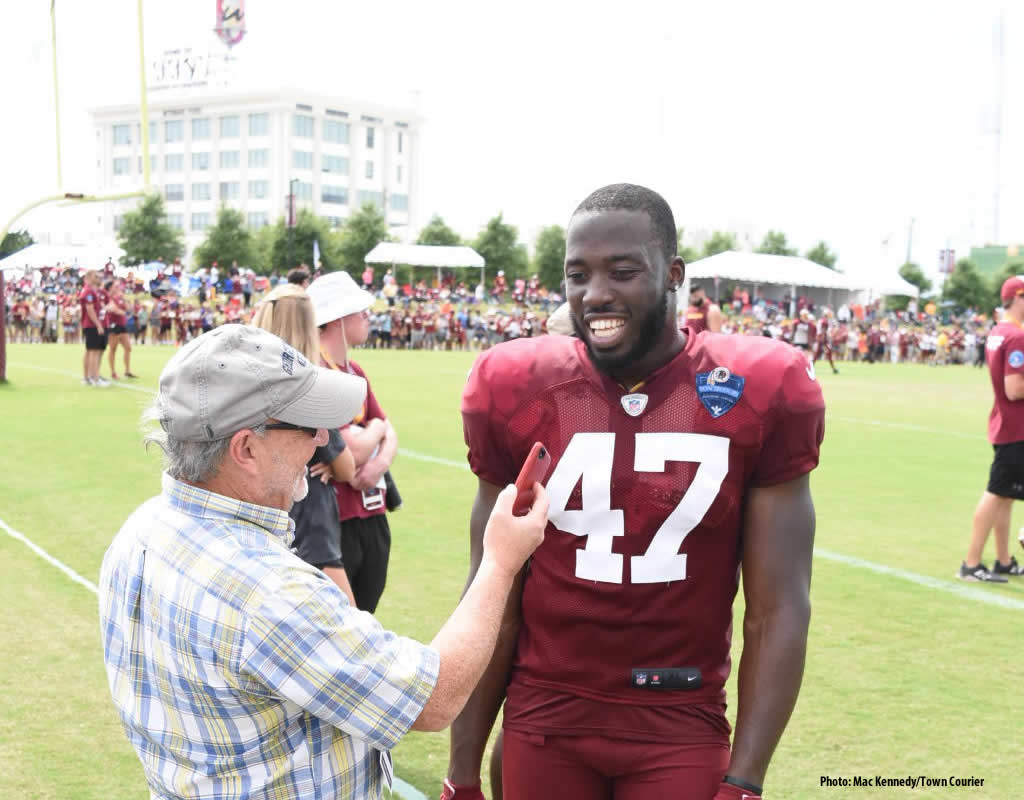 Quince Orchard Alum Ankrah Calls Opportunity to Play for Redskins 'A Blessing'
Quarterback Dwayne Haskins (Bullis) is the most famous Montgomery County product on the Washington Redskins roster but he is not the only one.
Haskins is in a battle for the starting quarterback job. Andrew Ankrah is a rookie linebacker fighting just to make the roster.
"Everybody has a story, everybody has a different way how they got to where they are in life," Ankrah said.
Ankrah's football story started in Gaithersburg at Quince Orchard High School where he was a three-sport athlete playing basketball and running track in addition to playing football where the Cougars went to the state championship game his junior and senior seasons. He was a late bloomer who did not start until his senior year (2013) but Ankrah caught the attention of James Madison University where he had a stellar career winning conference defensive player of the year his junior season leading the Dukes to the FCS national championship. He followed that up with consensus all-America honors his senior season.
Despite an accomplished college career, Ankrah was not selected in the 2014 NFL Draft. He signed a contract with the Orlando Apollos of the Alliance of American Football, an upstart professional football league. Ankrah only played eight games because the league suddenly and unexpectedly went out of business.
"Being able to play in the AAF for a little bit, you got to be in a professional arena for a good taste," Ankrah said. "I know we played eight weeks of football but you still got to see how guys go about taking care of their business and here it's the same thing – just at a high level."
With dozens of pro-level players suddenly available, NFL teams – including the Redskins – quickly pounced. Needing help with their pass rush, Washington took the opportunity to sign the 6'4', 248 pound sack specialist to a three-year deal.
"It's not college football anymore. This is a business but it's also still football. You just have to learn how to do both at a very high level," Ankrah said.
The Redskins have over 80 players on their active roster right now but must cut down to 53 on August 31. Ankrah, who wears jersey number 47, is currently listed as fourth-string weakside linebacker meaning he is a long shot to make the final roster barring a series of injuries to players ahead of him but the 22 year-old optimist does not necessarily see it that way.
"You take every day as an opportunity to grow, become a better football player, learn from coaches and learn from guys who've been here who know what they're doing. It's a blessing."