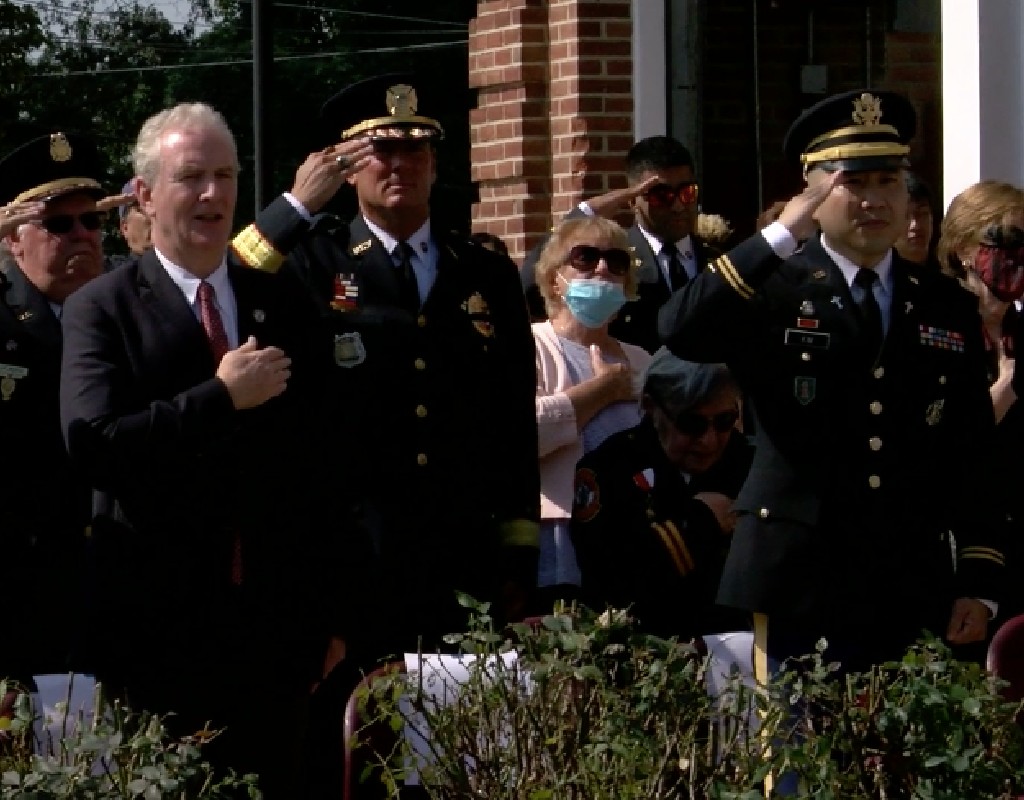 'Put Themselves At Risk So Others May Live': Kensington First Responders Praised During 9/11 Ceremony
On Sept. 11, 2001, the Kensington Volunteer Fire Department (KVFD) responded to the Pentagon after the deadly terrorist attacks that day.
The fire department held a ceremony Saturday on the 20th anniversary of 9/11. Members and other leaders praised the first responders from Montgomery County who acted that day.
Previous Post:
Kensington Fire Department Salutes Those Who Answered the Call on 9/11