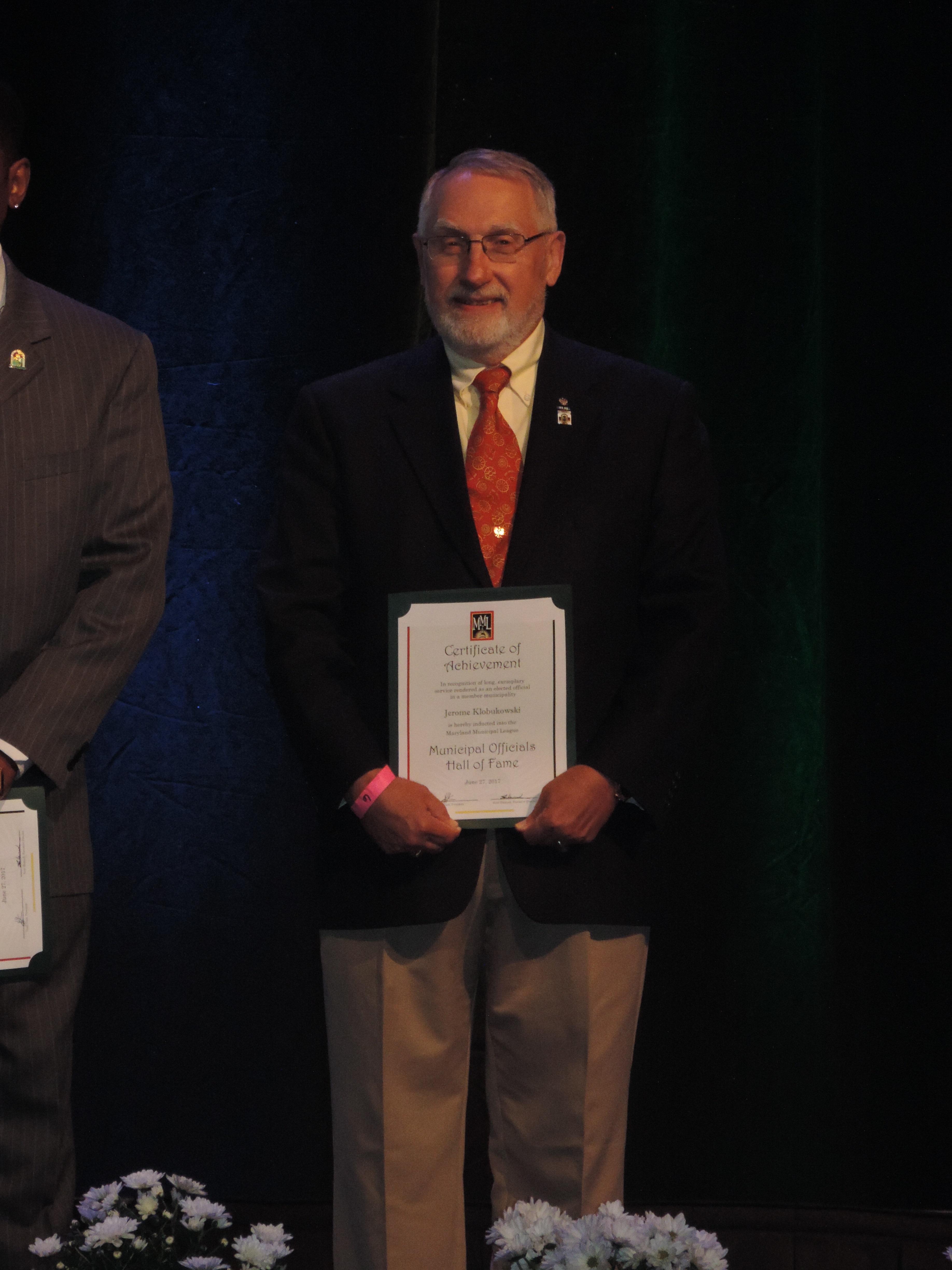 Poolesville Commissioner Jerry Klobukowski Inducted into MML Hall of Fame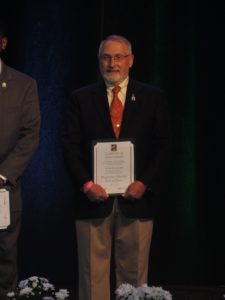 Poolesville Commissioner Jerry Klobukowski  is one of the newest members of the Maryland Municipal League's Municipal Officials' Hall of Fame.
Klobukowski was inducted into the Hall of Fame during the 2017 MML Summer Conference in Ocean City.
"I am truly humbled by the trust and confidence that the people of Poolesville have placed in me for the past 20 years, and without that, this award would not have been possible," said Klobukowski, who is the town's education liaison. "I look forward to continuing to represent our residents by supporting them and the programs that help the jewel of Montgomery County's agricultural reserve thrive."
According to a news release, Hall of Fame inductees are individuals who are current or former municipal officials (living or deceased), who have served a minimum of 20 years as an elected municipal official, and have been nominated by other municipal officials. Inductee names are engraved on a plaque displayed at MML offices in Annapolis.
"Jerry is well regarded for his passion for serving Poolesville's students and being fiscally prudent on behalf of all of our residents," said Jim Brown, Poolesville commission president.
"Jerry's commitment to Poolesville and our residents is exceptional," said Wade Yost, Poolesville town manager. "The town has benefited thanks to his governance for more than two decades."
Klobukowski was one of 10 inductees this year. The 2017 inductees include: Suzanne Albert of Westminster, Klobukowski, Kelly Porter of Seat Pleasant, Walt Stull of Brunswick, Joseph Wiles of Rosemont, Reveral Yeargin of Seat Pleasant, Henry Marraffa (posthumous inductee) of Gaithersburg, Richard Sullivan of Brookview, David Preusch of Laytonsville, and John Harshman of Rosemont.
A total of 234 members have been inducted into MML's Hall of Fame, with a combined total of 5,395 years of public service.
For more information about MML, visit its website here. For more about the Poolesville Town Commission, visit here.