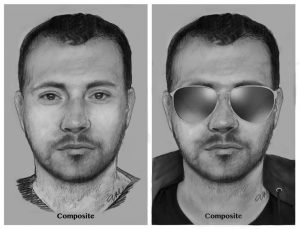 Police Release Sketch of Man Found Dead Near Rockville
Montgomery County police Tuesday released composite sketches of a man found dead near Lake Bernard Frank earlier this month in hopes someone can identify him.
Investigators have not been able to identify the man. The sketches are based on what the man might have looked like, police said.
Wheaton police district officers found the man Saturday, Feb. 2, near the lake and Trailway Drive, police said.
The man is described as about 6 feet 3 inches tall and weighing about 250 pounds.
"We're really drawing blanks. It's unusual," said Capt. C. Thomas Jordan, a police spokesman. "Was he out there camping? Taking a walk? … We're checking out everything."
The location isn't far from a shelter for homeless men on Gude Drive.
"We do everything we can to people who are living outside. This is exactly what we want to avoid," said Susie Sinclair-Smith, executive director of the Montgomery County Coalition for the Homeless, which operates the shelter.
The shelter has room for about 130 men, and the coalition operates an overflow shelter that can house another 50, she said.
Jordan said police were still waiting for a cause and manner of death from the Office of the Chief Medical Examiner in Baltimore. He said investigators have ruled out that the death was suspicious.
Anyone with information about the man or information about his identity is asked to call the Major Crimes Division at 240-773-5070.