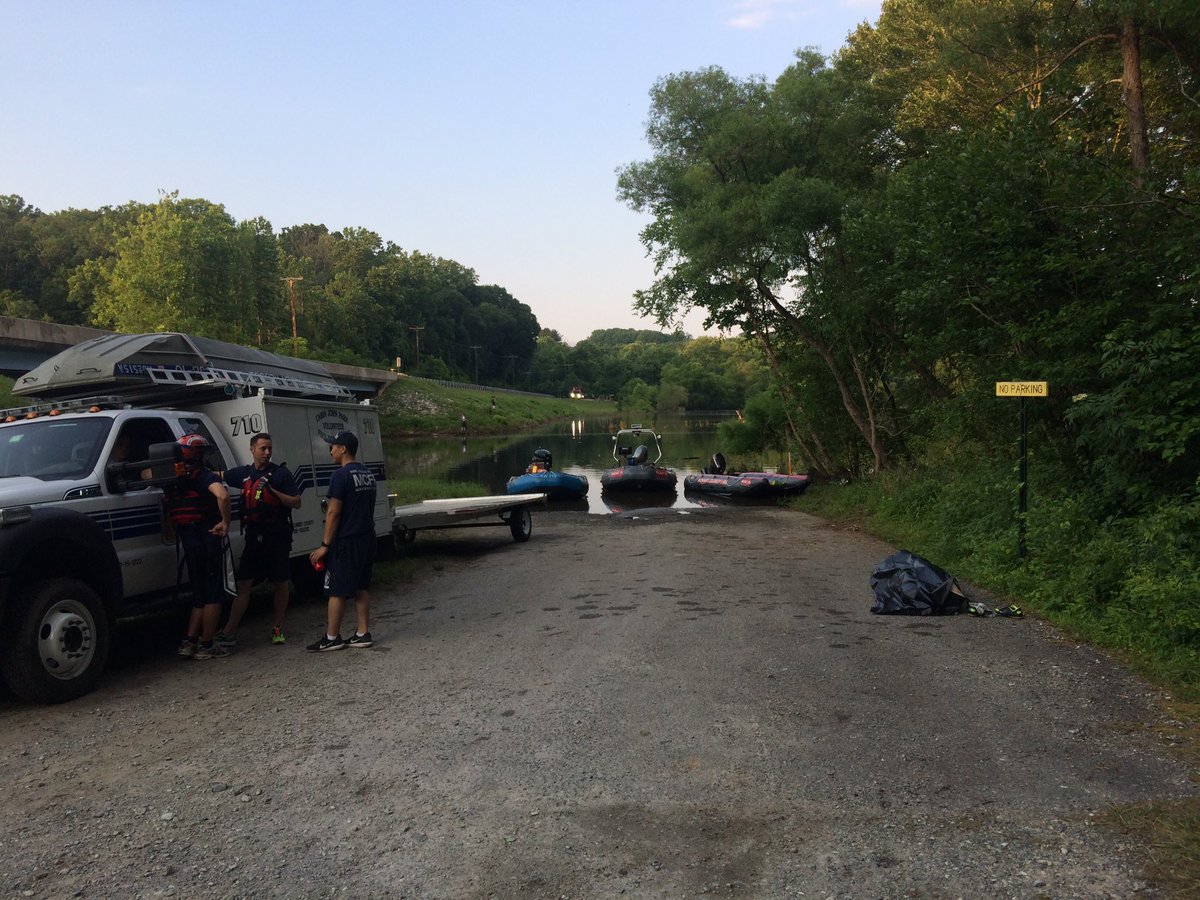 UPDATE: Police Release Drowning Victim's Name (VIDEO)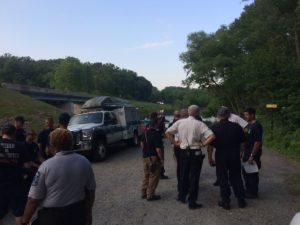 Montgomery County police have identified the victim of the June 13 Rocky Gorge drowning as Douglas Alex Merino, 20, from the 500 block of Summit Hall Road in Gaithersburg. His death was ruled an accidental drowning, after an autopsy by the Chief Medical Examiner's Office in Baltimore, police said.
The Rocky Gorge Reservoir is on the Patuxent River.
Montgomery detectives determined that Merino and two friends went to the reservoir to fish, police said. Merino entered the water to swim and was observed struggling in the water before going under, police said. The victim's friends called 9-1-1.
Public safety responders offer the following important reminders:
Swimming in lakes, rivers, or other natural bodies of water should only occur at a designated swimming area that is protected by lifeguards.
Always respect signs posted at natural bodies of water prohibiting bathing, wading or swimming. The Washington Suburban Sanitary Commission notes on its website that these are prohibited activities at the Rocky Gorge Reservoir. These activities are also prohibited in the Potomac River at Great Falls Park in Maryland and Virginia.
If you have not seen a sign or a designated swimming area, always assume that any natural body of water is too dangerous for bathing, wading or swimming. Swimming in a natural body of water is different from swimming in a pool. Particularly for a novice swimmer, but even for an experienced swimmer, more skills and energy are required for natural water environments because there are:
Fast-moving currents, waves and rapids, even in shallow water
Hazards, such as dams, underwater obstacles, or rocks or debris moving on the surface or along the bottom of the water
Sudden drop-offs that change water depths
Aquatic life, such as vegetation that could entangle feet and arms
Conditions can change quickly
Original post: Detectives from the Montgomery County Police Major Crimes Division are investigating an apparent drowning that occurred on Tuesday afternoon.
Police said at approximately 4:44 p.m., first responders were called to the Rocky Gorge Reservoir (located in the Patuxent River) for the report of a possible drowning of a 20-year-old man.
Montgomery County Fire and Rescue, Howard County Fire and Rescue, and Natural Resources Police began a rescue mission, police said.
According to police, shortly after 6 p.m., rescue personnel recovered the victim's body in the water and police said he was pronounced dead at the scene. His name has not been released.
Police said the preliminary investigation indicates that the victim and two friends were walking along the river bank and planned on fishing.  The victim entered the water to swim, police said, and friends observed the victim go under the water and not resurface.
An autopsy is pending.
Detectives Investigate Drowning in Rocky Gorge Reservoir: https://t.co/w6bdUhIwpH

— Montgomery Co Police (@mcpnews) June 14, 2017
.@mcfrsPIO tells us what happened at the Rocky Gorge Reservoir on Tuesday. Police are investigating the drowning. @mymcmedia pic.twitter.com/Zt2IeqY80R

— Sonya Burke (@SonyaNBurke) June 14, 2017
ORIGINAL POST Search and rescue crews were called to the Rocky Gorge Reservoir around 5 p.m. on Tuesday for the report of a missing swimmer, according to a Montgomery County official.
Fire and Rescue Service spokesperson Pete Piringer said some young adults were swimming in the reservoir when one of them did not resurface.
According to Piringer, Howard County fire and rescue crews were first on the scene because they had been conducting training exercises near the area where the swimmer disappeared in the water.
There was an aggressive search for the missing swimmer, Piringer said.
A short time later, Piringer said, the body of a man was recovered.
Piringer said Montgomery County police are conducting a death investigation. Piringer said swimming is prohibited in this area. No other information has been released.
UPDATE- Body of 21YOM has been located in Rocky Gorge Reservoir & Recovery ops are being coordinated, MoCo PD conducting death investigation https://t.co/IcebCNVaAn

— Pete Piringer (@mcfrsPIO) June 14, 2017
#SpecialOperations team from @HCDFRS assisted @mcfrs and @MDNRPolice at Rocky Gorge water rescue earlier today pic.twitter.com/ihP5He1AKW

— Howard Co Fire & EMS (@HCDFRS) June 13, 2017
Update – Patuxent River/Rocky Gorge, MCFRS assisting Howard County, HowCo boat in water searching, MCFRS units staging

— Pete Piringer (@mcfrsPIO) June 13, 2017
Drowning/Near Drownings: (~5p) Rocky Gorge Reservoir, Ednor, 21YO (615p) February Cir, White Oak, 5YO; (630p) The Corral Dr, Potomac, 22YO

— Pete Piringer (@mcfrsPIO) June 13, 2017