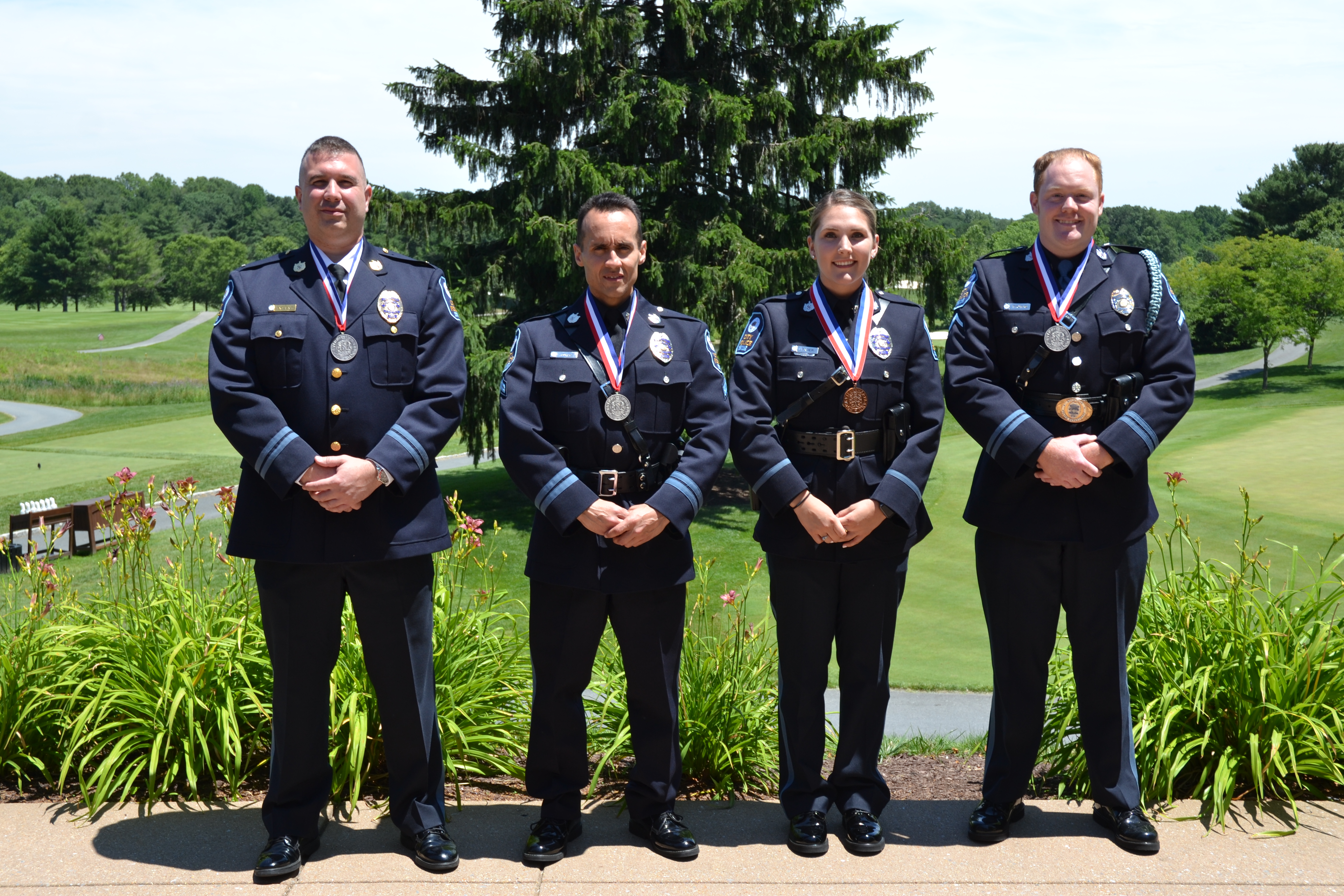 Police, Firefighters Honored at Rockville's 30th Annual Public Safety Awards
First responders who protect and serve Rockville were honored at the 30th annual Rockville Public Safety Awards held June 12 at Lakewood Country Club.
Each year, members of public safety agencies that serve the city of Rockville are recognized for their outstanding service. Since 1990, 603 awards have been presented to members of Rockville's public safety agencies, civilians and K-9 partners.
This year, 36 members of the Rockville City Police Department (RCPD), Rockville Volunteer Fire Department, Montgomery County Sheriff's Office, Montgomery County Department of Correction and Rehabilitation, and one community member were honored for their service.
Take a look at Rockville 11's video of the awards. Visit our PEG partner Rockville 11 to view more of its programming.
RCPD members were honored with the following awards:
The Citation for Bravery, presented to a member of a public safety organization, or the civilian community, for an act of bravery beyond the call of duty, wherein the member's physical safety was exposed to danger, to save the life of another or perform an extraordinary and heroic public safety duty.
Officer Brandon Thomas, for pulling a suicidal man from the ledge of a parking garage.
Lt. Andy Taglienti, Cpl. Norman Paul and Cpl. Eddie Roman, for safely restraining a woman wielding a knife and threatening staff at a nursing home.
The Distinguished Service Citation, presented to a member of a public safety organization, or a civilian, who served beyond the ordinary call of duty. It recognizes diligence, perseverance and timely judgement in the performance of a difficult task that resulted in the protection of life or property, the prevention of a major crime, or the apprehension of an armed and dangerous criminal.
Officer Lindsay Fader, for helping to locate a missing suicidal woman, who was found unharmed in Great Falls Park.
In addition, Rockville resident Larry Berger was awarded the Community Service Award, given in recognition of exemplary community service and an unwavering commitment to keeping the community safe and making it a better place to live and work. Berger has volunteered almost 250 hours of his time to the RCPD to fingerprint approximately 400 people, freeing city staff to respond to other resident service requests.