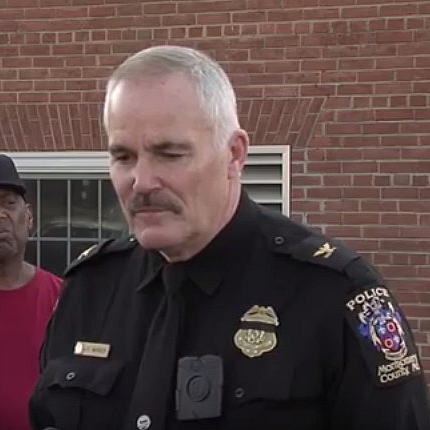 Police Chief Tom Manger to Discuss Community Policing and More on Mar. 9
In an effort to build bridges of understanding, Montgomery College President Dr. DeRionne Pollard will host Montgomery County Police Chief Tom Manger, president of the Major Cities Chiefs Association at the Theatre Arts Arena in Rockville.
This is the second dialogue in Pollard's Presidential Dialogue Series 2017 which aims to engage a conversation with the public to provoke dialogue that is inclusive, intelligent and civil, according to a news release. This year's theme is titled, "Civility in Action: Dialogues Across Difference."
The discussion will begin at 7 p.m. and is open to the public.
Click here for more information on President Pollard's dialogue series.
"Civility in Action: Dialogues Across Difference" @DrPollard_MC's Series Welcomes Police Chief Tom Manger Thursday: https://t.co/Yywubg4nJB pic.twitter.com/0NGgc5XJMg

— Marcus Rosano (@MC_MarcusPR) March 6, 2017