At the Workplace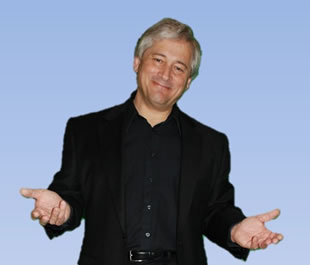 Team Results USA's CEO John Kolm is an innovator of 21st century team productivity programs, a best-selling author, and a former intelligence officer.
Originally from Australia, John formed Team Results in 1996 with retired business partner and decorated veteran Peter Ring as the end result of an experiment that began in 1993. Driven by frustration with the team development options then available to business and government, and with encouragement from early clients, they applied their academic training and practical leadership experience to build the unique approach to team productivity improvement that eventually became Team Results. The company grew rapidly, expanded to a wholly US-owned branch in the United States in 2005, and now operates as a very successful business in both hemispheres.
In 2004 John and Peter wrote the global bestseller "Crocodile Charlie and the Holy Grail" (Penguin, available on Amazon.com), consolidating ten years of work with peak clients into a compelling story about team productivity, leadership in business and government, and happiness at work. The book has been re-published in seven languages and fourteen countries, and a sequel is in the works. John is also the author of numerous articles and papers on team dynamics in the modern workplace, some of which can be found in the News Room at www.teamresultsusa.com .
John is qualified in Psychology from the University of Melbourne, and in mathematics and statistics from the U.S. National Cryptologic School, where he also taught on the faculty. Email him at John.kolm@teamresultsusa.com .