Hispanic Connection with Cely Argueta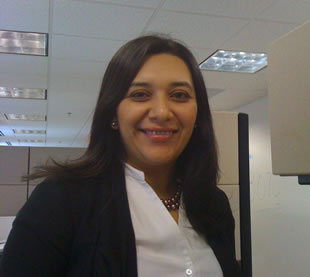 This blog seeks to share events and information about the Hispanic community in Montgomery County, with a special focus on the growing Hispanic small business community. If there is an activity or event that you would like to share with the Hispanic community, please contact us and we would love to share your information. Email us at CelyArgueta@hotmail.com.
Cely Argueta grew up in Wheaton and has worked for the last ten years in Montgomery County as a government consultant for local Federal contractors. Her background is in program management, focusing primarily in cultural communication and Hispanic health community outreach programs. Additionally, Cely Argueta works closely with the Hispanic business community to stay informed regarding events that support small business and local and state government procurement opportunities. Cely Argueta likes to spend time with her family and is involved in her local church, Ministerios Vision Eterna, based in Gaithersburg.
Conexión Hispana con Cely Argueta
Este blog busca compartir información sobre la comunidad Hispana en Montgomery County, con un enfoque especial en la comunidad Hispana empresarial. Si usted sabe de algun evento que seria de beneficio compartir con la comunidad, por favor compartelo y nos encantaría compartirlo. Escribanos a CelyArgueta@hotmail.com.
Cely Argueta creció en el area de Wheaton, y los últimos diez años ha trabajado como consultora para el gobierno Federal a travez de compañias consultoras en esta area. Su experiencia se ha enfocado en administración de programas, programas de enlace a la comunidad y salud pública. Tambien, Cely Argueta trabaja con la comunidad de negocios para informar acerca de oportunidades de contratación al nivel local y del estado. Cely Argueta disfruta compartir tiempo con su familia y es activa en su iglesia, Ministerios Vision Eterna, localizada en Gaithersburg.