Councilmember Riemer at the DNC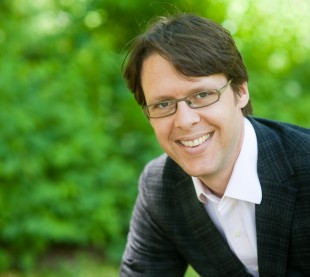 Hans Riemer, elected to an At-large seat on the Montgomery County Council in 2010, represents nearly a million residents in a thriving and diverse community with a history of responsible government.
Hans is a champion for policies that leverage public transportation to support job creation, housing, environmental protection, walkable communities and a better quality of life for Montgomery County residents.
Coming into public office during difficult economic times, Hans has worked with his colleagues to address some of the toughest challenges that local governments face: setting the county on the path to fiscal sustainability, boosting economic development, funding education and transportation, and advocating for the county before the state.  In the face of these challenges, Hans has demonstrated creativity, balance, and leadership.
His background in public policy and campaign organizing prepared him well for the job of County Councilmember.
Hans was a senior advisor for AARP before joining the County Council.  A nationally recognized leader on Social Security, Hans played a pivotal role organizing the coalition that stopped President Bush from privatizing the program.
As National Youth Vote Director for Obama for America, Hans was a key early staffer on President Obama's 2007 primary election campaign.  Starting with the landslide turnout of young voters in the Iowa Caucus and continuing through the Maryland primary, Hans helped young voters raise their voices for change.
In the 2004 election, Hans served as political director for Rock the Vote, as the group innovated an online campaign that registered nearly a million young voters.
In 1996, as a recent college graduate, Hans founded a non-profit policy organization called the 2030 Center, which brought generations together to protect Social Security, improve health care, and support progressive solutions for fiscal challenges at the federal level.  In recognition of the important voice that his group brought to discussions, Hans was invited to speak on panels with President Clinton, Vice President Gore and before Congress.
In Montgomery County, as a past board member and president of the Action Committee for Transit, Hans helped a strong grassroots citizen group work to prioritize funding for WMATA, RideOn, the Purple Line and the Corridor Cities Transitway.
Hans serves on the Transportation, Infrastructure, Energy & Environment Committee as well as the Government Operations & Fiscal Policy Committee.  He also serves as the council's Lead for Digital Government, a role that was created for him to help the county use technology to boost innovation, services and citizen engagement.
Hans and his wife Angela, along with their young sons, Henry and Travis, live near downtown Silver Spring.
Hans was born and raised in Oakland, California and graduated from the University of California at Santa Cruz in 1995.  His passion for social justice and government reform comes from his parents, who are active community leaders, and his experience growing up in a city shaped by tremendous disparities.
Website: www.councilmemberriemer.org
Email: councilmember.riemer@montgomerycountymd.gov