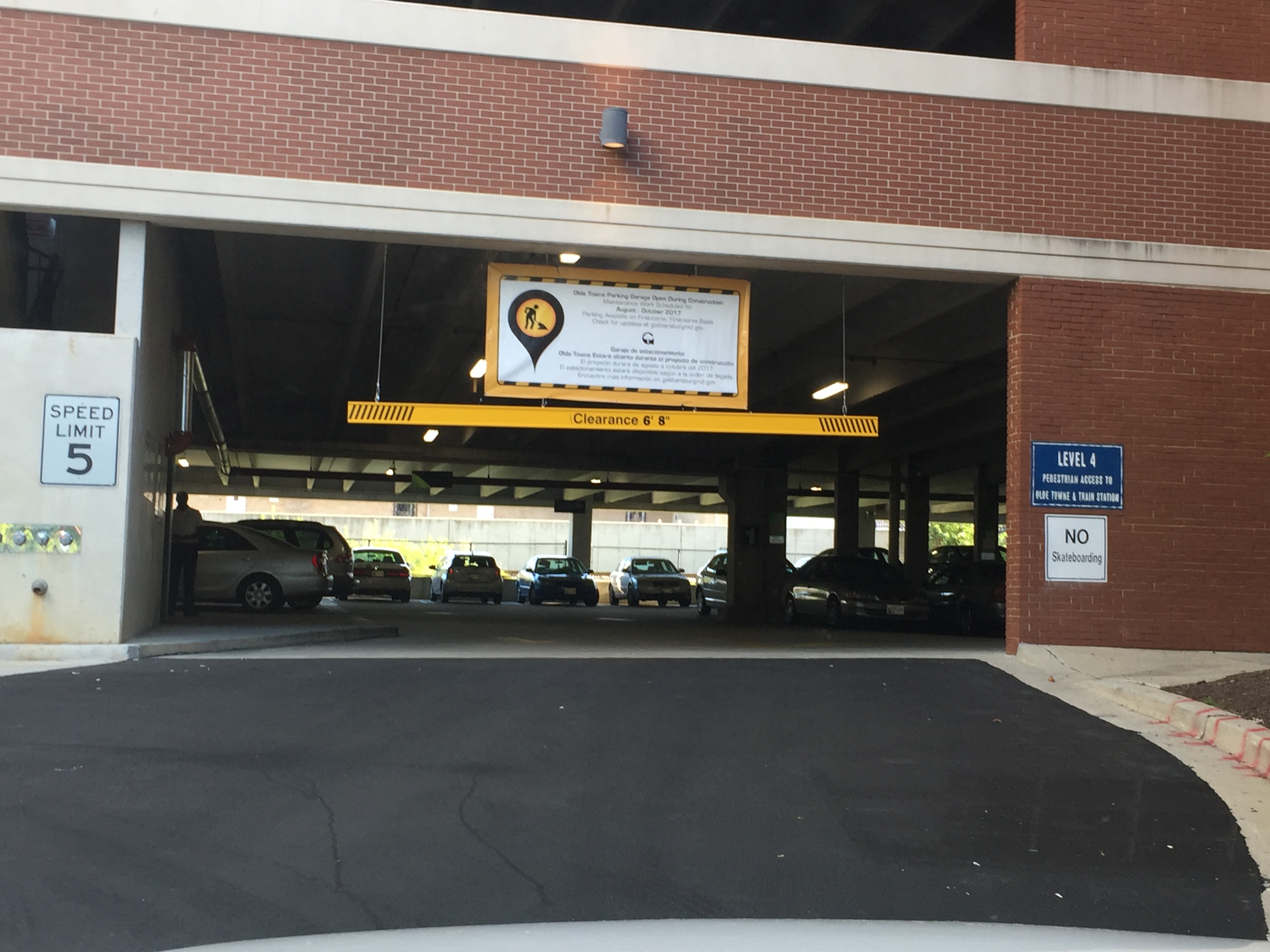 Parking Garage Work Underway in Olde Towne Gaithersburg (PHOTOS & VIDEO)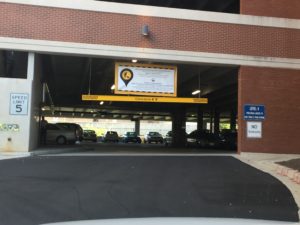 The six-level Olde Towne Parking Garage is getting a $202,000 refresh.
Gaithersburg project manager Melanie Brown described the work as "routine maintenance," including concrete deck sealing and re-striping of the parking lines in the garage that was built in 1999 to provide parking for visitors to Olde Towne. According to Brown, the work started on Aug. 1st and will continue thru mid-October. The work is being done in four phases, and limited parking will be available during the construction. Brown said commuters who can't find a spot in the garage are being directed to a nearby city lot at 16 South Summit Avenue where there are 170 parking spaces available for visitors.
Although there are currently 714 parking spaces in the city's garage there will be 22 fewer spots when the work is complete, according to Brown.
That's because an adjacent garage required access to the city's garage and one wall had to be removed to accommodate the access, she said. Brown explained that the city lost several spaces on each level of the Olde Towne Parking Garage as part of that agreement.
As for the current work, commuters have been alerted to the construction by signage at both the MARC train station and at the garage. Brown said signs were posted on the elevators a week before the work began and banners were erected at the garage. In addition, the city is using its social media channels to remind residents of the ongoing work. Brown said there have been a few complaints received at City Hall by commuters who initially had trouble finding a parking space.
For project updates visit the city's website here.
BY THE NUMBERS: Olde Towne Parking Garage
714 current spots
692 future spots
466 public parking spots
126 Cedar Court apartments spots
100 spaces for Crossing at Olde Towne Apartments
13 spots for two hour parking and/or city employees
21 ADA parking spots
10 spaces for tenants of 12 S. Summit Avenue
1 electric vehicle charging space station
1 split spot for ADA or EV parking
Don't let your commute be affected! https://t.co/R2XCYPpJKA

— City of Gaithersburg (@GburgMD) August 6, 2017