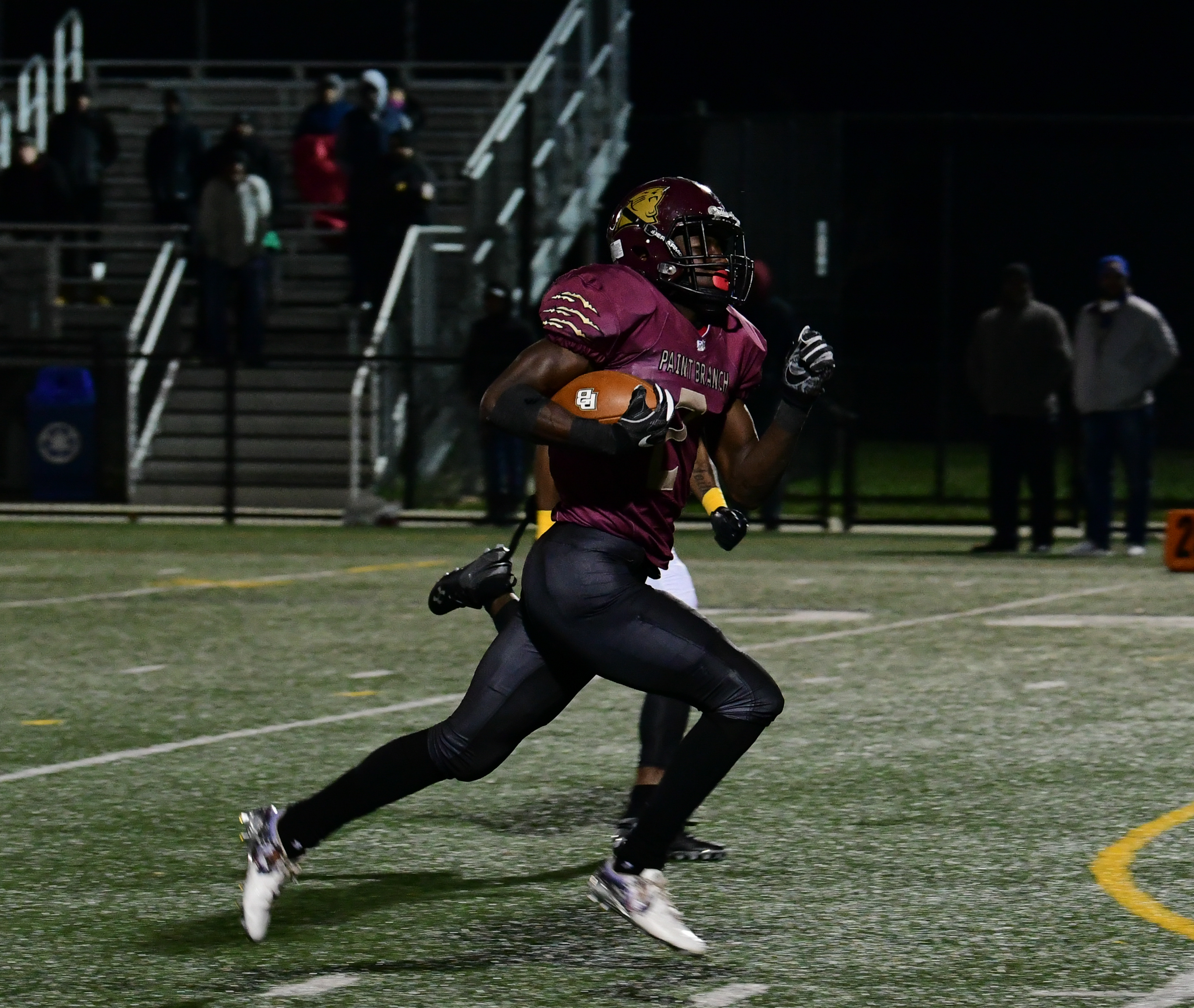 Paint Branch Loses 4A North Regional MPSSAA Championship 21-20 to Mervo
The 4A North Regional Championship at Paint Branch stated like last week's game when #21 Max Davis returned the opening kickoff for a touchdown.  The Paint Branch faithful erupted into a cheering frenzy, however, their enthusiasm was dialed back when Mervo took their first possession and drove down the field and scored.  The score was 7-6 Mervo and everyone knew this was going to be a battle.  A Panther 43-yard run up the middle by #2 Samuel Doku put the score at 12 – 7 after the two-point conversion failed.  Again Mergenthaler Vocational Technical High aka Mervo had an answer as they marched down the field making the halftime score 14-12 Mervo.
As I watched the first half I saw two very good football teams going toe to toe and never backing down from the challenge.  I began thinking the last team to possess the ball was going to win the game.
After a back and forth struggle in the third quarter, the fourth quarter was exactly what the Panther fans had seen all season.  The long Panther drive was capped by a quarterback sneak to take the lead 20-14 after a successful two-point conversion with 7:22 remaining in the game.  It was now up to the Paint Branch defense.  Two minutes later Mervo marched down the field and scored on a long pass play to put them back on top 21-20.
The Pather drive stalled and Mervo got the ball back with 1:47 to play.  After a three and out the Panther defense gave the ball back to the offense for one last chance to score but it was not to be.  The Paint Branch faithful were disappointed yes, but they know their team gave everything they could.  Paint Branch has a fantastic group of young men who had a spectacular season.
Pictures to follow by Daryl Schultz