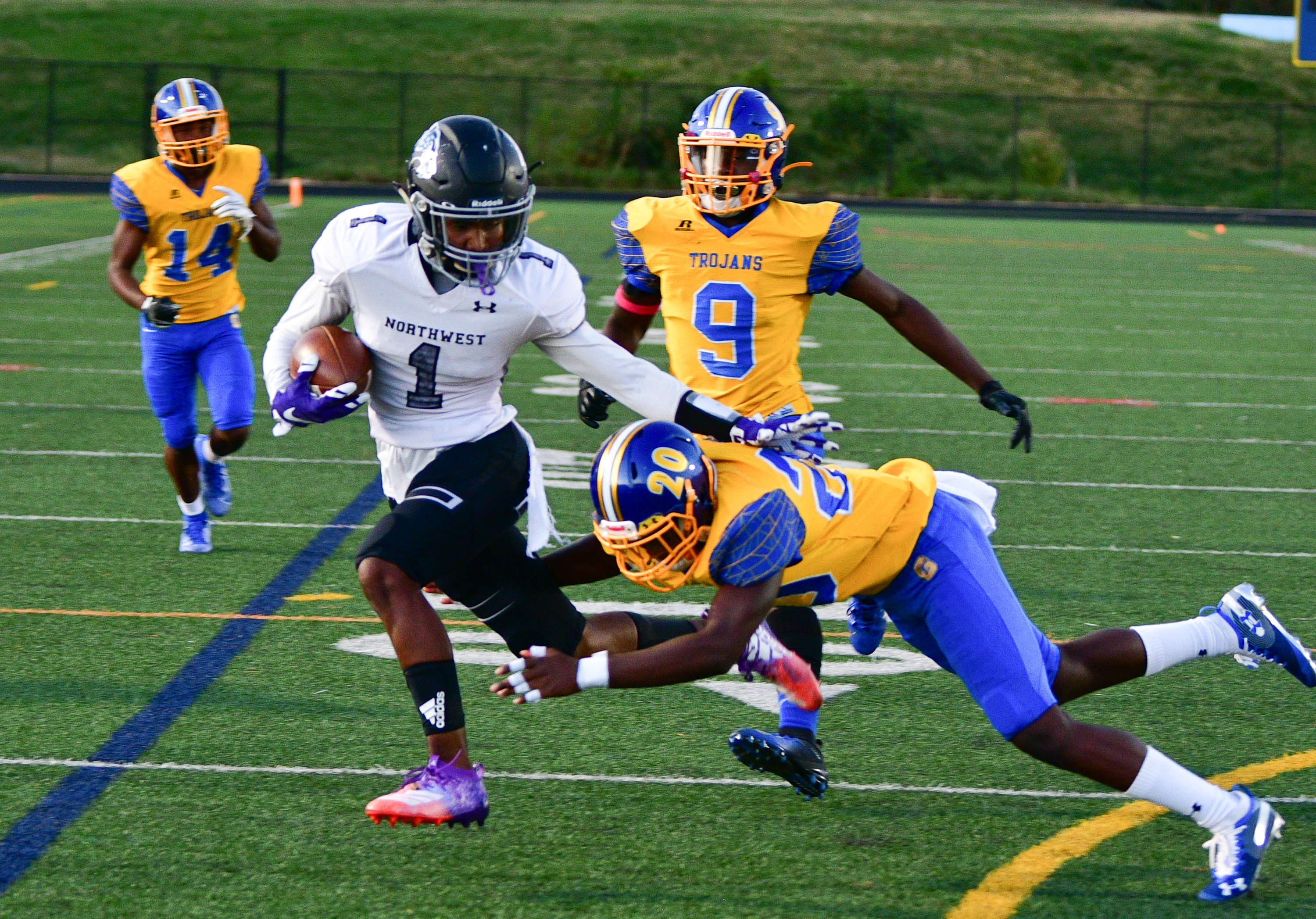 Northwest Overwhelms Gaithersburg 49-13
Gaithersburg High School, Gaithersburg Maryland October 4th 2019
Homecoming night at Gaithersburg was spoiled by the Jaguars of Northwest High when they marched down the field with their first possession and scored within the first two minutes of the game.  There were 28 unanswered points before the Trojans tallied their first touchdown with one minute left in the first half.  The Jaguars answered within the last minute of the first half to take the score to 35-7.  The fact that Northwest could simply score at will meant Gaithersburg's homecoming opponent was going to remain undefeated thus far this season.
As the second half opened Northwest's #1 Isiah Williams scored on a long pass play to continue the scoring which was now 42-7.  The final points Northwest scored came on a short pass to Isiah Williams, the score became 49-7 as the clock would only stop on a called time out or injury.  Gaithersburg would score one final time making the final score 49-13 after the point after failed.
Northwest is ranked in the Washington Post Top 20 area teams.  If the Jaguars continue without a loss the clash of county football powers will come when they face Quince Orchard October 25th.