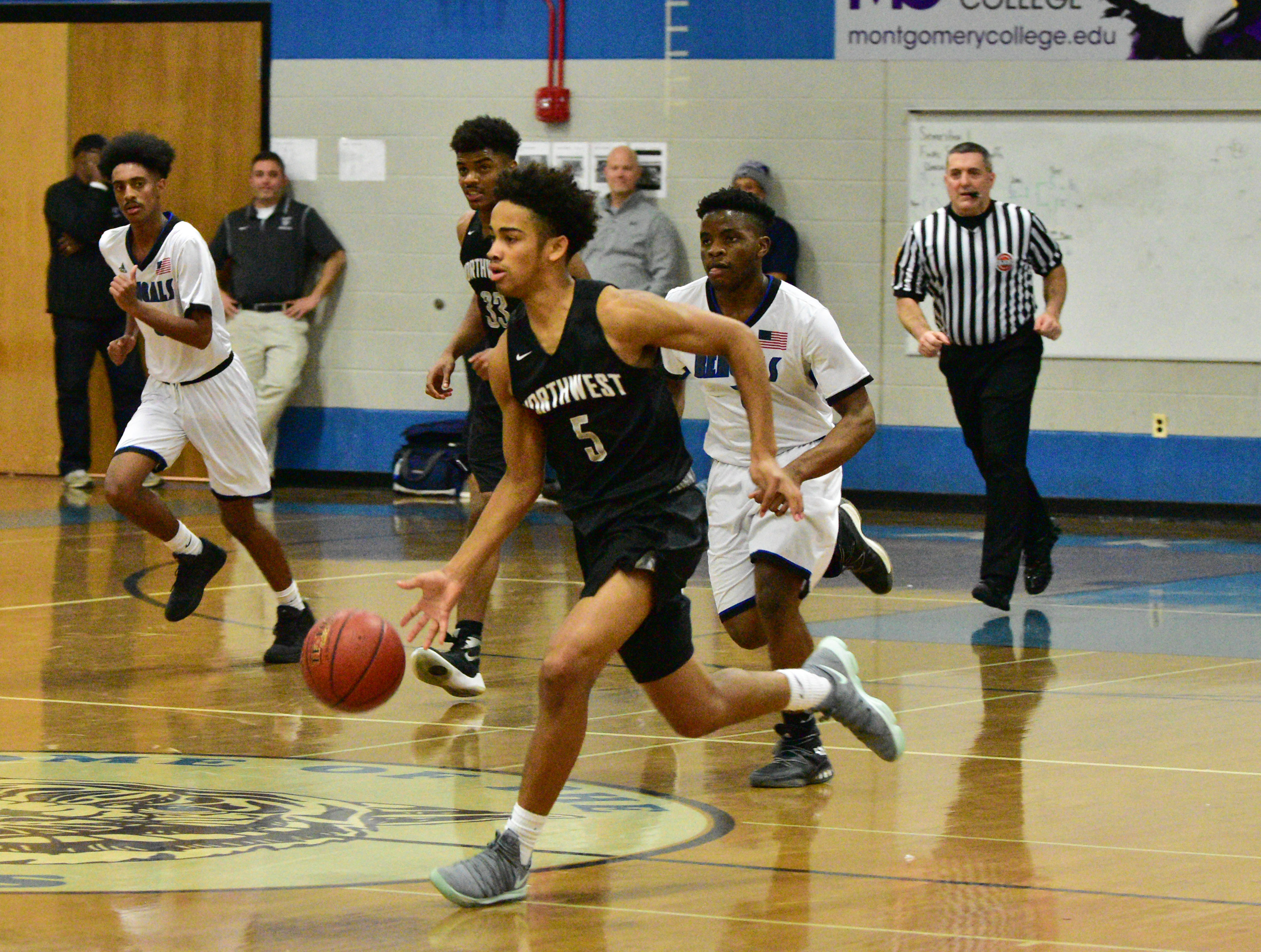 Northwest Jaguars Defeat Blake Bengals 80-64 Friday Night
Northwest varsity boys basketball team played Blake Friday night in Silver Spring.
Northwest can beat you many different ways.  If you play zone they shoot over it successfully.  If you play man to man they will beat you off the dribble, and if they miss a shot they will put it back in the basket before you get a defensive rebound.  The Jaguars are very quick and rebound aggressively.  On the defensive side the Northwest press caused Blake to make several turnovers which lead to easy baskets.  All of these factors took the Bengals out of the game early, not to mention a 33 point Jaguar second quarter, which allowed the Jaguars to cruse to an easy road win.
Watching Northwest dominate Blake 80-64 Friday night made me think about a most recent game where Paint Branch easily defeated Sherwood. Then I wondered if Northwest had played Paint Branch or better yet would they face one another in the remainder of the regular season.  Both Northwest and Paint Branch are 4A schools, but they will not see one another in the regular season.  Time will tell if they face one another sometime in early March at the University of Maryland.  I am certainly getting way ahead of myself.  Coach Rob Smith is thinking about avenging a January 12th loss to Clarksburg when they "missed 24 free throws" and lost 65-62.
High Scorers for Northwest:
#1  Norval Black            21 pts
#3 Kobley Woodard     18 pts
#32 Tyrone Mayer       13 pts
High Scorers for Blake:
#3 Stanley-Dylan Gaima  12 pts
#1 Donell Whitmore          11 pts
#11 David Hill                       9 pts
Picture to follow by Daryl Schultz