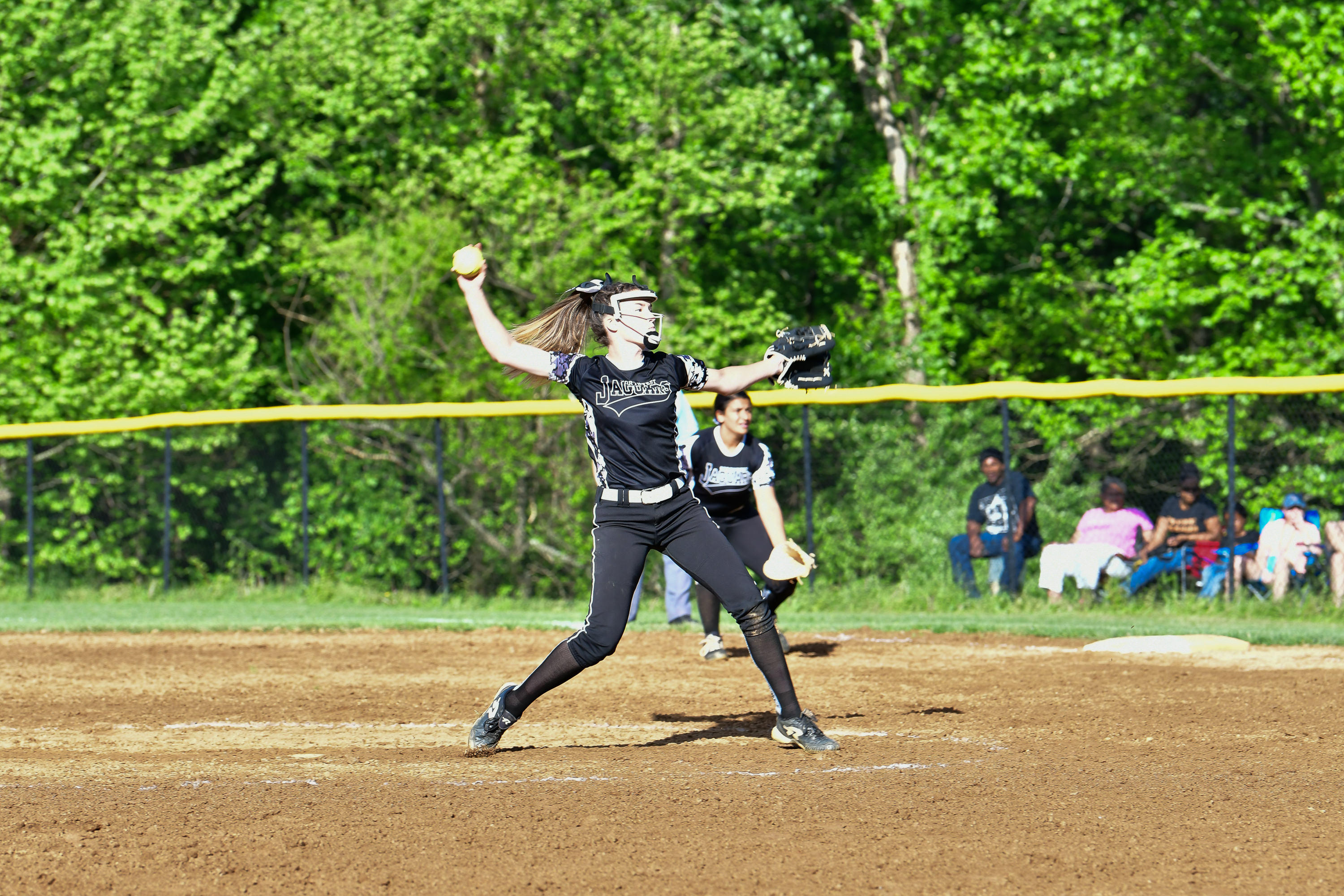 Northwest Defeats Sherwood in 4A Softball Season Finale
Sherwood High School Sandy Springs Maryland Monday May 6th 2019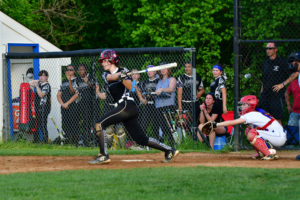 The two best 4A softball teams in Montgomery County faced one another at Sherwood Monday evening.  The clash of Warriors and Jaguars did not disappoint fans of Montgomery County softball.  Northwest struck first with a lead off double, followed by a home run by #20 left fielder Karamiha.  This was followed by an error that resulted in a Jaguar on second, two runs in and no one out.  A hit drives in the runner and Northwest leads three nothing.  Sherwood was reeling and after three up and three down in their half of the first inning Northwest had the momentum.  Sherwood's pitcher settled down and along with stellar Warrior defense held the Jaguars scoreless until the sixth inning.
Sherwood scores three in the second inning and two in the third inning to take the lead 5-3 going into the sixth inning.  Sherwood managed only one hit in the remaining four innings.  Northwest pounded a double and two singles scoring one run making it 5-4 going into the seventh and final inning.  The Jaguars loaded the bases and scored two runs in the top of the seventh that Sherwood could not answer in the bottom of the seventh.  The final score 6-4 gave Northwest the final win of the regular season.
The 4A MPSSAA softball playoffs begin this week and both of these teams will represent their regions well.  Who knows they may see another at the University of Maryland as they did two years ago.  Good luck to both the Northwest Jaguars and Sherwood Warriors as the playoffs begin.
Pictures to follow by Daryl Schultz