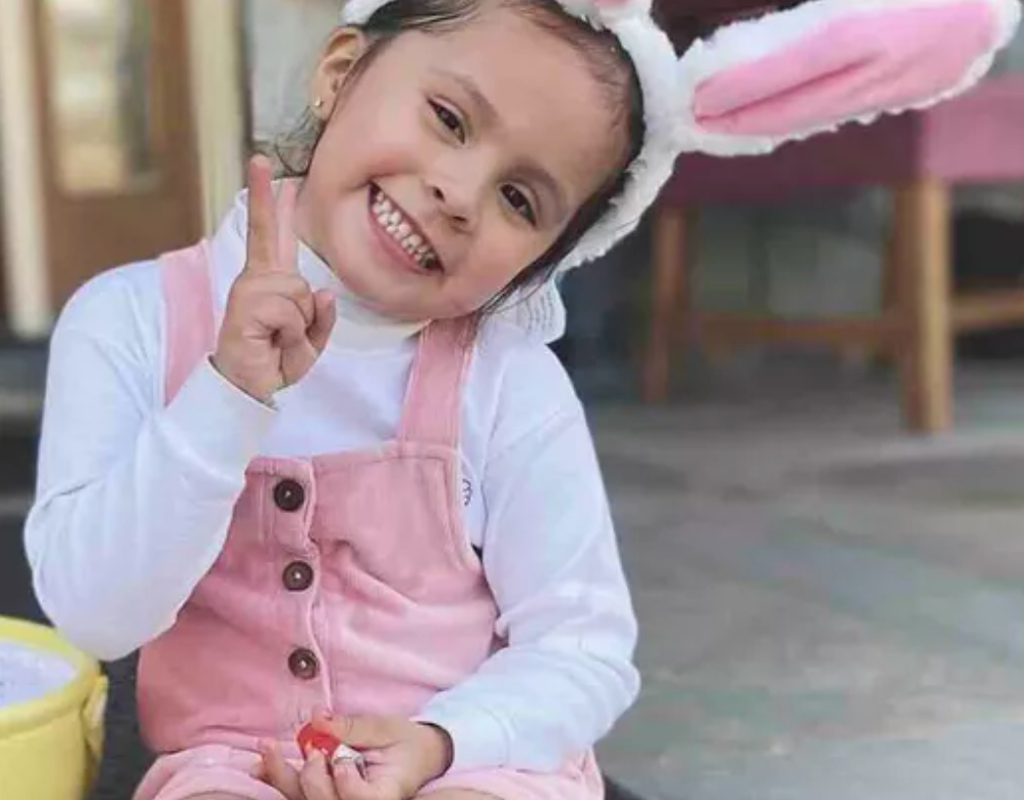 Niña de 4 años de Silver Spring Fallece en Accidente Automovilístico
La niña que falleció la semana pasada en un accidente, donde estaban de tres vehículos involucrados, fue identificada como Iliana Hernández, de Silver Spring, de 4 años, según una actualización de la Policía del Condado de Montgomery (MCPD).
Justo después de las 10 p.m. el 21 de octubre, Hernández viajaba en el asiento trasero del Acura de sus padres. El automóvil conducía hacia el sur por la avenida Georgia cuando chocó con un Ford Fusion negro que giraba a la izquierda en Dexter Avenue. Luego, el Ford fue atropellado por un segundo automóvil, un Honda Civic, mientras que el Acura se salió de la carretera y se estrelló contra una gran pared de ladrillos.
Hernández y sus padres, Felipe y Yaritzel, fueron trasladados a un hospital local. Los padres de la menor continúan en tratamiento en el hospital por lesiones graves. Hernández también recibió tratamiento por sus heridas, pero luego perdió la vida.
Según el Comité de Acción para el Tránsito, Hernández es la persona número 33 que fallece en las carreteras del condado de Montgomery este año.
Was at the crash site Saturday, incredibly violent crash destroyed the brick apartment sign 50ft from the initial crash impact. Speed kills. pic.twitter.com/QhmbSbnHGh

— David Helms (@davidhelms570) October 26, 2021
"Este tipo de intersección no es segura para ningún usuario de la carretera", escribió el comité en un tuit. Según un análisis de 2019 realizado por el Departamento de Planificación,  la avenida Georgia se encuentra entre los tramos más congestionados del condado y se considera una carretera de alto riesgo debido a su alta tasa de colisiones: 12,5 por milla.
En ese momento, el Departamento de Planificación recomendó medidas de seguridad como la reducción de la velocidad y mejoras en las señales de tráfico. Y aunque se aprobó y adoptó el Plan Sectorial de Forest Glen / Montgomery Hills, el Departamento de Transporte de Maryland – Administración de Carreteras del Estado carece de fondos para la construcción.
"Si buscas en Google 'accidente en Georgia Avenue', esa intersección sigue apareciendo una y otra vez", dijo Yansi Carranza, la tía de Felipe, en una entrevista con MyMCM. "Y aún así, no se ha hecho nada".
Carranza describió a Hernández como una niña "particularmente dulce" que tenía una relación cercana con su prima.
"Las dos estarían siempre juntas, como hermanas. Ahora, la pobre Emory pregunta dónde está", dijo Carranza.
Carranza inició una campaña de GoFundMe con la esperanza de cubrir los gastos del funeral de Hernández. Su meta de $ 40,000.