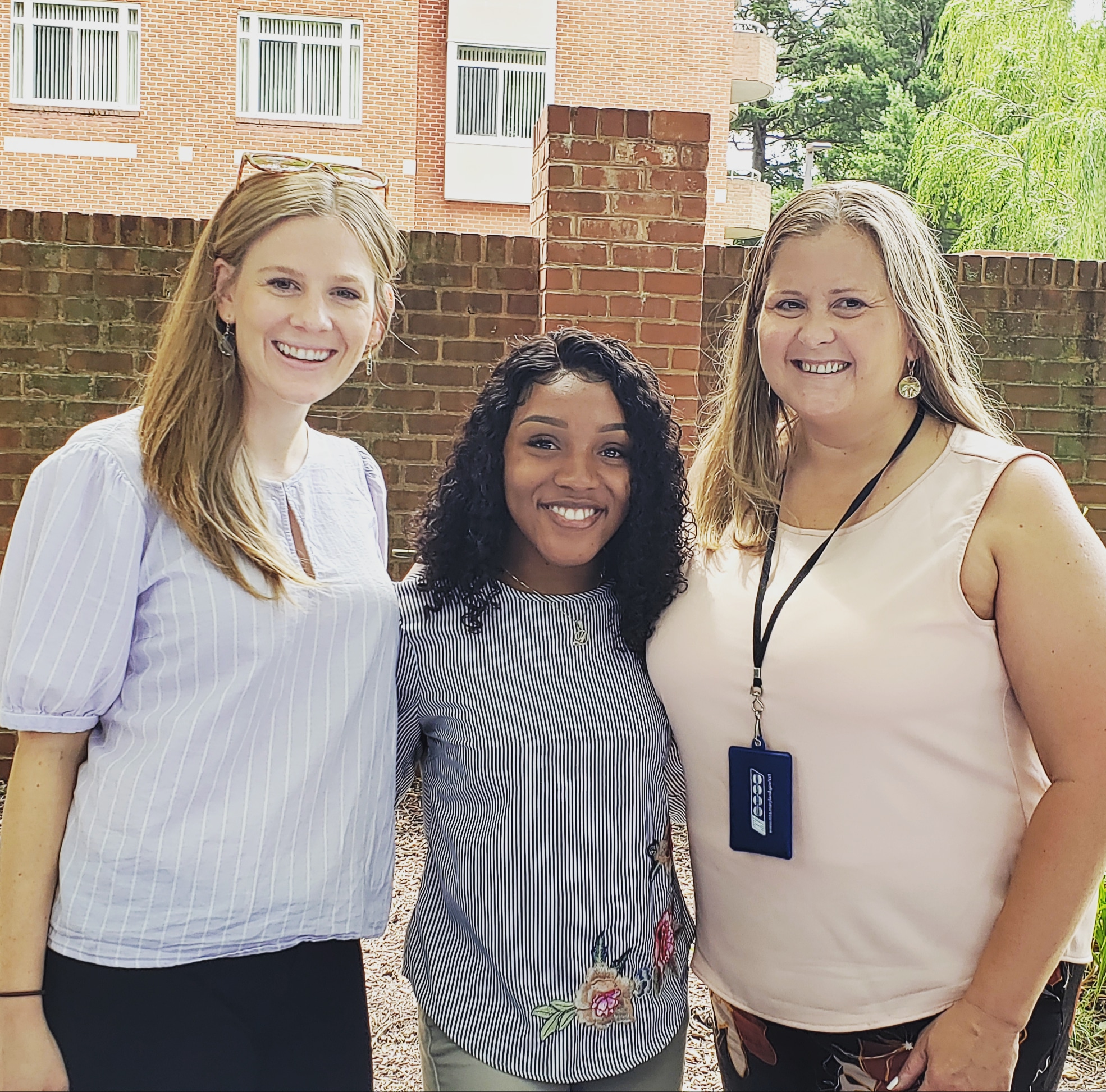 My Perspective as a Gaithersburg-Germantown Chamber of Commerce Intern
The Gaithersburg-Germantown Chamber of Commerce (GGCC) is delighted to introduce you to its Summer intern Donavia Ramsay. The Chamber is so honored to be able to participate in the Montgomery County Public Schools Internship program. It is a wonderful opportunity for the students to get hands-on experience and learn about the "real world". If you have the capability to take on an intern, please contact a local high school and get involved. Our Director of Marketing, Laura Rowles, mentors the students and instills valuable first-hand knowledge of potential future career paths. It is truly rewarding.
Now a little bit about Donavia in her own words.
Hi, my name is Donavia Ramsay. I am a rising senior at Gaithersburg High School. I am a member of the National Academy of Finance at my school where I am running to be an officer in the position of President or Vice President.
As a member to this Academy I have taken an interest in the business field. I have taken many business courses such as Financial Planning, Accounting and Advanced Accounting. This upcoming school year, I plan to take Statistics, Entrepreneurship, and Quantitative literacy.
I hope to attend the University of Maryland and get into their Smith School of Business or attend Towson University and get into their College of Business and Economics.
I wanted a summer internship because I wanted to see the different options for careers in the business field without having to balance and limit myself due to prioritizing school. I also wanted to experience what it is like in a business every day, and to be able to ask someone personally who has a career in business, how did they get there? And what advice would they give me?
The Gaithersburg-Germantown Chamber of Commerce (GGCC) is and has been the perfect place for an internship because it has met all of my wants. I have been able to see how the chamber operates and have gotten a glimpse of how the businesses within the chamber operate as well. During my internship at GGCC, I have been able to shadow and talk to not one but three different people who have successfull careers in the business field.
Overall, my experience has been great. I have learned many new things here at the GGCC that I will continue to remember as my summer internship comes to an end. I have drastically improved my social skills after attending many networking events and meeting new people. I have learned about the different types of businesses from attending new member meetings. I have also learned the importance of legislative advocacy from attending economic development meetings.
A new goal that I have set for myself is to get another internship where I can gain a lot from before leaving for college next year. I aspire to accomplish a lot after High School and that includes doing the work and getting the experience in order to do so and I am glad that it began at the Gaithersburg- Germantown Chamber of Commerce.