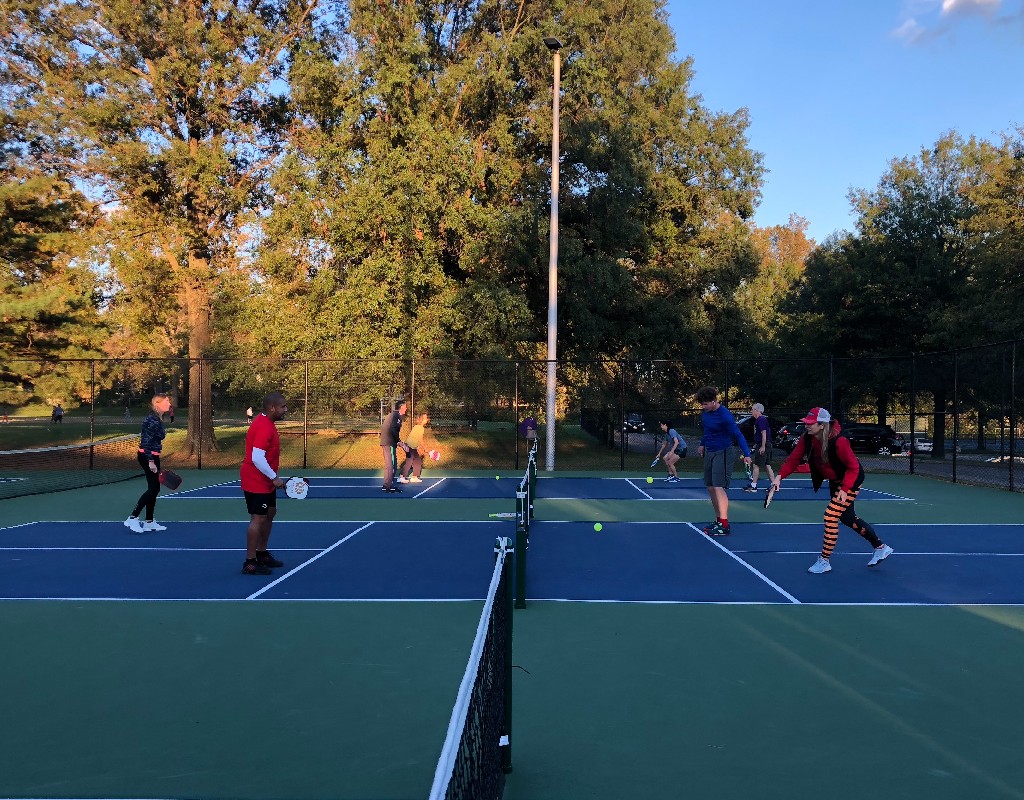 Montgomery Parks' First Dedicated Pickleball Courts Open in Rockville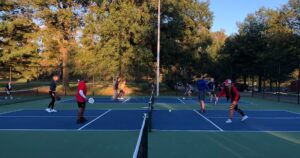 Montgomery Parks' first dedicated pickleball courts are open at Bauer Drive Local Park in Rockville.
Residents could play pickleball on tennis courts converted into pickleball courts, but these six courts are permanent and designed specifically for the sport. Pickleball combines games like badminton, tennis and table tennis, Montgomery Parks explains. It's a cross-generational sport in which players of all ages can be competitively-equal, said Robert Campbell, District Ambassador for the USA Pickleball Association.
"I'm 85, so it's really good exercise for someone my age," said Ashton resident Sylvia Bell.
Andy Creedon of Montgomery Village plays the sport with his son.
"We play as partners, so it's a lot of fun," he said. Two dedicated courts will open at Seven Locks Local Park in Cabin John later this fall, according to Montgomery Parks. Leaders and residents gathered at Bauer Drive Local Park on Oct. 18 for a ribbon-cutting followed by an evening of play.
Related post:
MoCo's Most Famous: World's #1 Ranked Pickleball Player Ben Johns