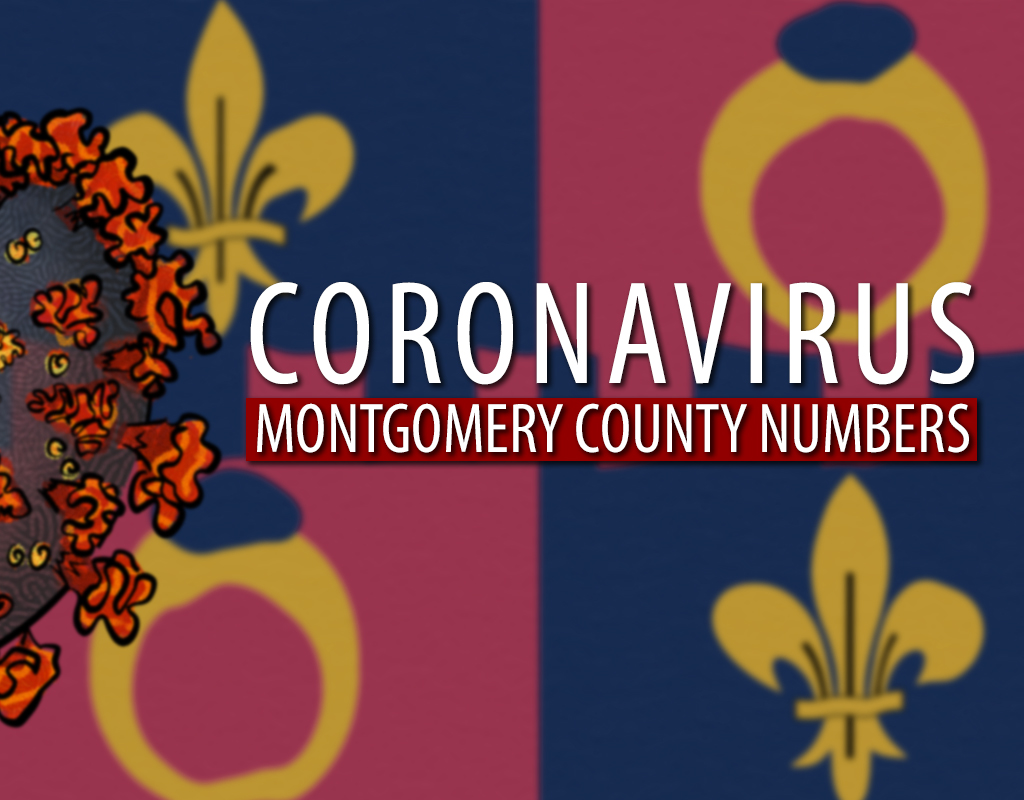 Montgomery County Releases Updated COVID-19 Numbers
The first phase of reopening Montgomery County began Monday, June 1. Businesses allowed to partially reopen include car washes, childcare, hair salons and barbershops, restaurants and bars, and retail. Manufacturing may reopen fully if precautions and guidelines are followed. Outdoor day camps and youth sports may reopen as long as they follow the Maryland Department of Health guidelines.
County officials continue to monitor the number of new cases, deaths, hospitalizations, and hospital capacity.  Officials have said public-health criteria must be met or show substantial progress to support a gradual reopening of businesses and relaxing of restrictions.
The county updates the COVID-19 Dashboard data daily. The data posted Tuesday afternoon were:
• Number of new confirmed positive cases each day: 160 (three-day average); nine declining days out of the last 14
• Number of COVID-19 new deaths each day: six (three-day average); eight declining days
• COVID-19 related hospitalizations: 294 (three-day average); nine declining days
• Number of COVID-19 related emergency room patients: 10 (three-day average); seven declining days
• COVID-19 related intensive-care unit hospitalizations: 112 (three-day average); six declining days
• Acute care bed utilization rate: 71% (three-day average); the county benchmark of 70% or less has been met two of the last 14 days
• Intensive Care Unit bed utilization date: 71% (three-day average); the county benchmark of 80% or less has been met 14 out of the last 14 days
• Percentage of ventilators in use: 55% (three-day average); the county benchmark of 70% or less has been met 14 out of the last 14 days
• Test positivity rate: 14% (three-day average); nine declining days
Montgomery County COVID-19 Dashboard as of June 2 (click on photo to enlarge):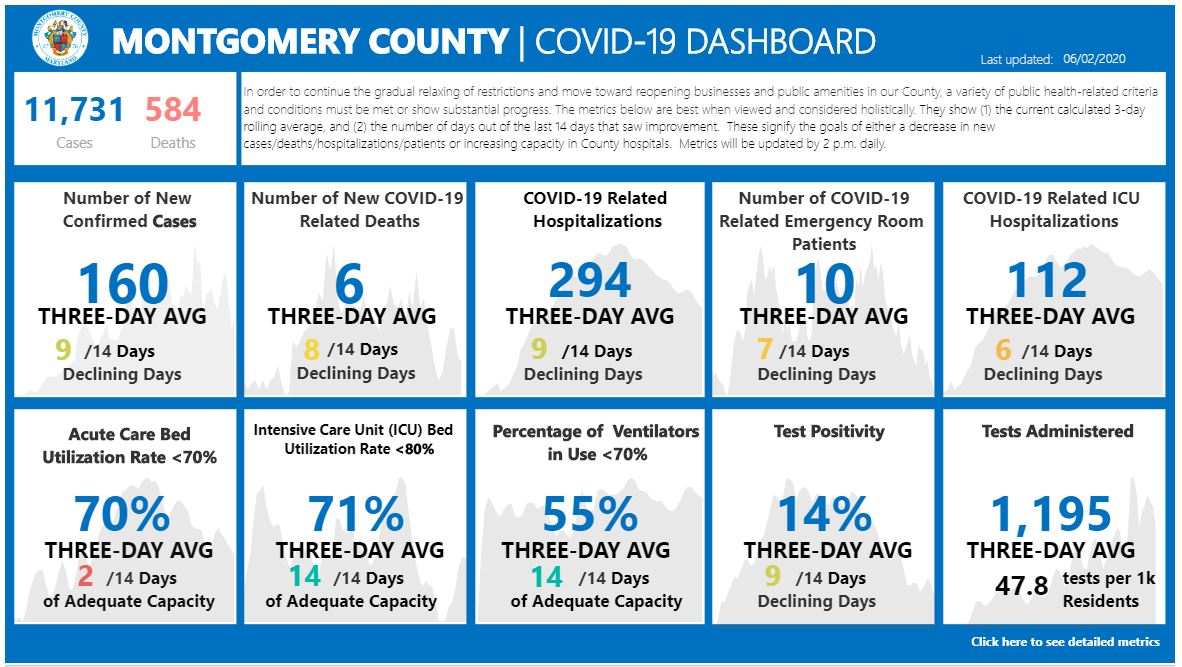 Montgomery County COVID-19 Dashboard as of June 1 (click on photo to enlarge):