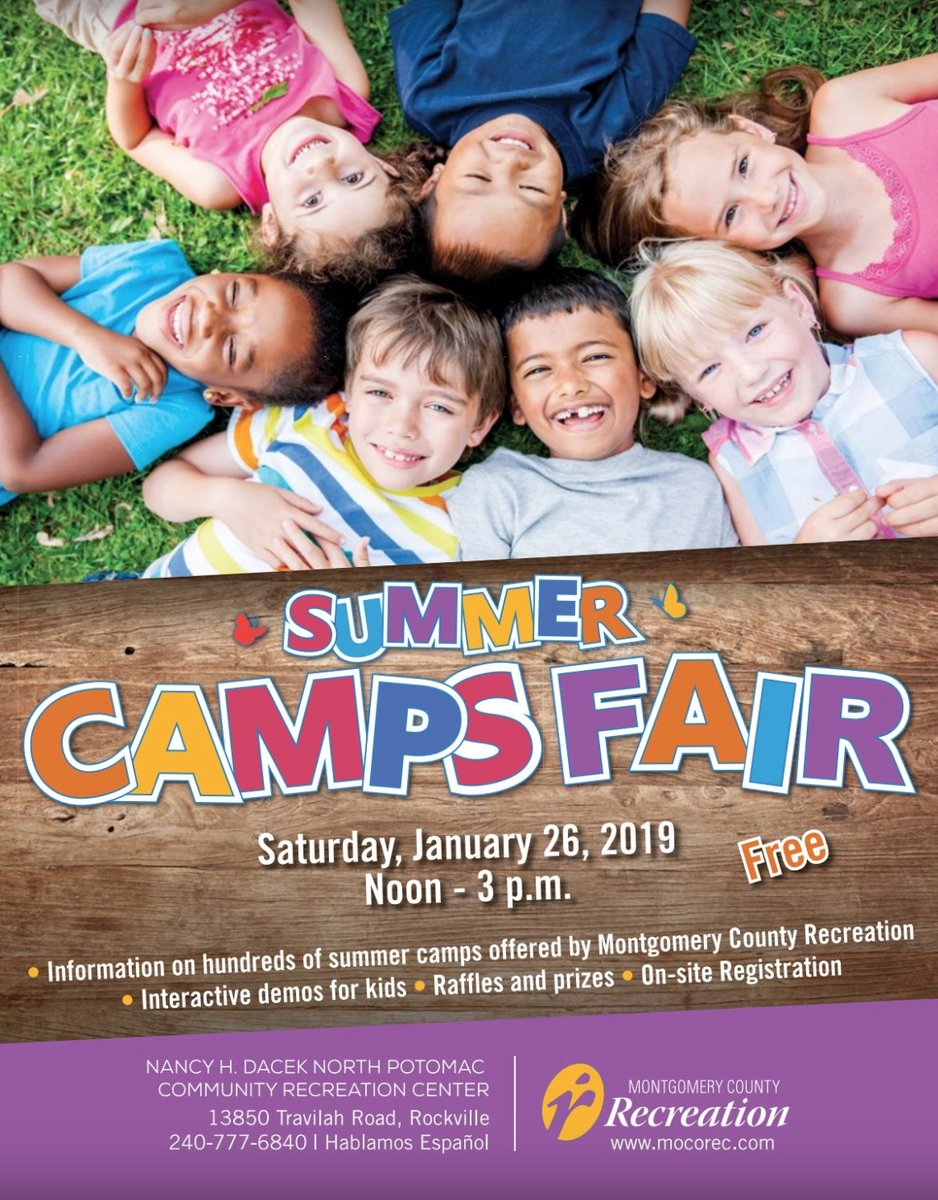 Montgomery County Recreation Summer Camp Fair Set For Jan. 26
Registration for Montgomery County Recreation's summer camps and programs opens on Tuesday, Jan. 22. To help families choose summer camps that would best suit their children, the Montgomery County Recreation Department is hosting a summer camp fair on Saturday, Jan. 26, from noon to 3 p.m. at the Nancy H. Dacek North Potomac Community Recreation Center, located at 13850 Travilah Road in Rockville.
The summer camp fair is designed to assist families looking for summer camp opportunities for their children. Parents will have an opportunity to meet with recreation camp staff and instructors, ask questions, participate in demonstrations and register children for camp. Information on financial aid also will be available.
Camps and summer programs are available for tots to teens and all skill levels at hundreds of locations throughout Montgomery County. Early registration is encouraged because space is limited and signups are handled on a first-come, first-served basis.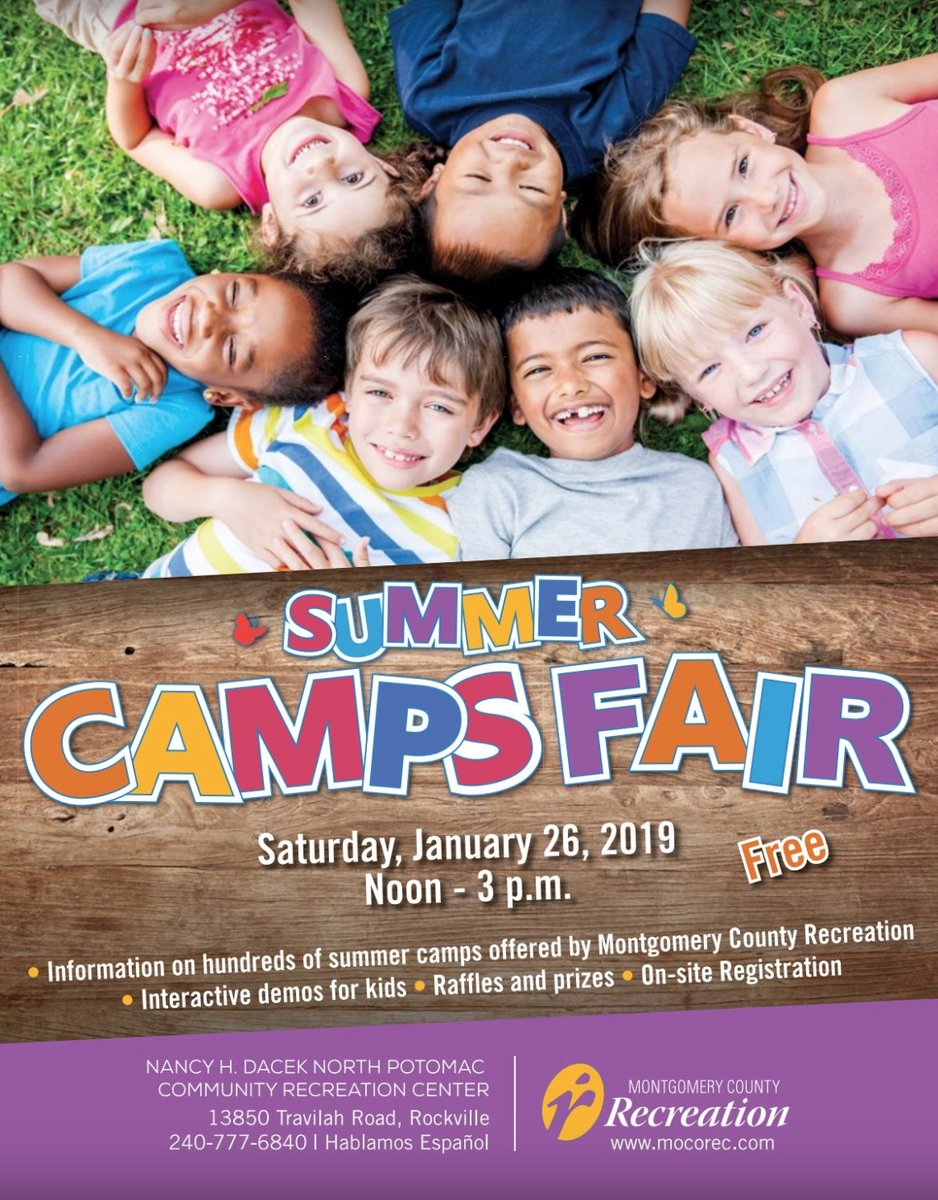 Printed copies of the Summer Camps Guide are available at Montgomery County Recreation facilities throughout the County. The guide can also be seen at the Montgomery County Recreation website.
"Montgomery County Recreation is proud to offer hundreds of camps that are convenient, affordable, and most of all, fun," said Robin Riley, director of Montgomery County Recreation. "I invite you to come out, meet our instructors, learn about our programs and take the stress out of planning for summer."
T-Rec, the Recreation mascot, will be greeting visitors. In addition, there will be free raffles, giveaways and snacks.
Summer camp registration begins on Tuesday, Jan. 22. Online registration is available at www.ActiveMONTGOMERY.org.
Individuals can register one of four ways: online at  www.ActiveMONTGOMERY.org, by mail or in person at the Recreation Department Administrative Offices, 4010 Randolph Rd., Silver Spring 20902 or by fax at 240.777.6818.