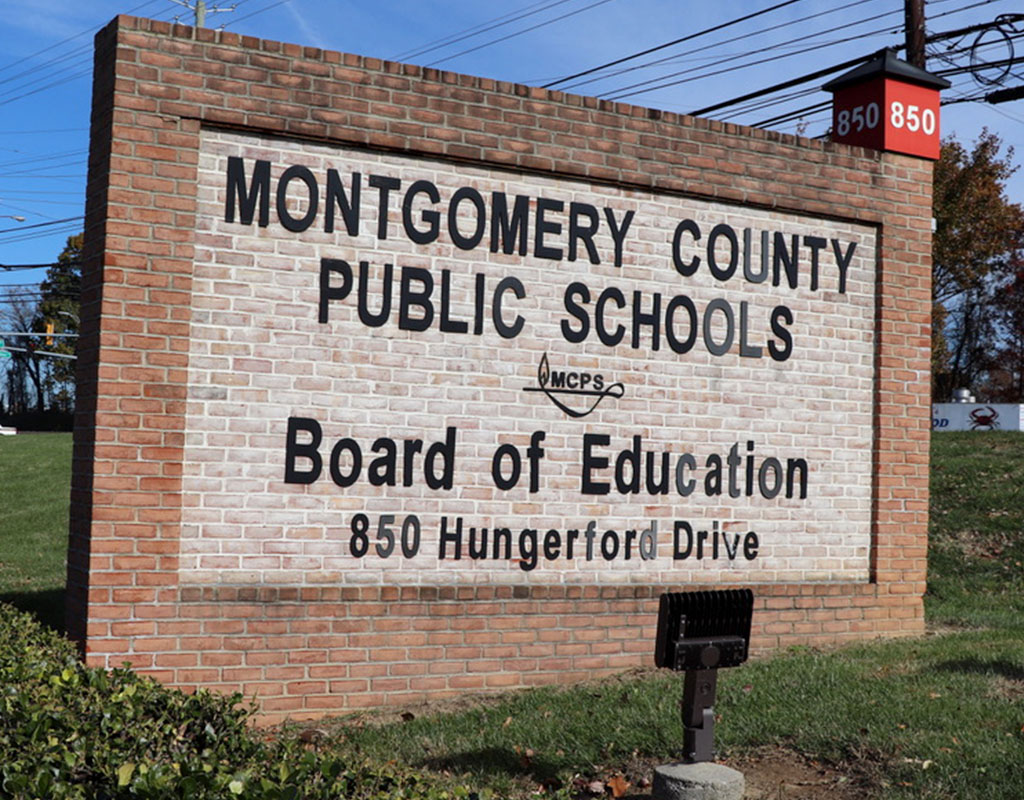 Montgomery County Public Schools Provide Emergency Meals at 20 Sites
Montgomery County Public Schools will be providing free meals to all school-aged children (18 years and younger) at 20 locations starting Monday, March 16. The meals will be available from 11 a.m. to 1 p.m.
Children up to 18 years old may come to any of the 20 locations Monday through Friday for a nutritious meal. Appointments are not necessary.
The meals will be distributed outside the school building in a Grab-and-Go format.
Starting on Tuesday, Mrch 17, students will receive both a breakfast and lunch meal to take home at all the meal sites. Students do not have to present an ID to receive meals. The Montgomery County Department of Transportation has announced that it will provide free service on all Ride On buses starting Monday, March 16. High school students who are in need of transportation to the sites may consider the Ride On bus service.
The 20 locations are as follows: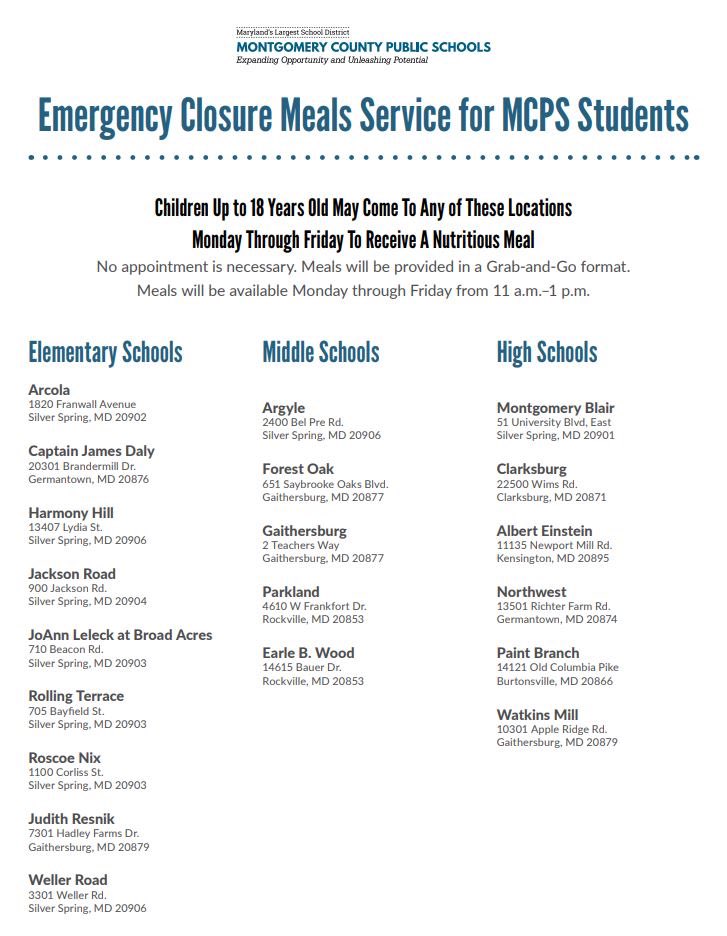 MCPS sent a message to the community Sunday with important information on the food distribution program. MCPS has versions of this message in several languages which may be found here.