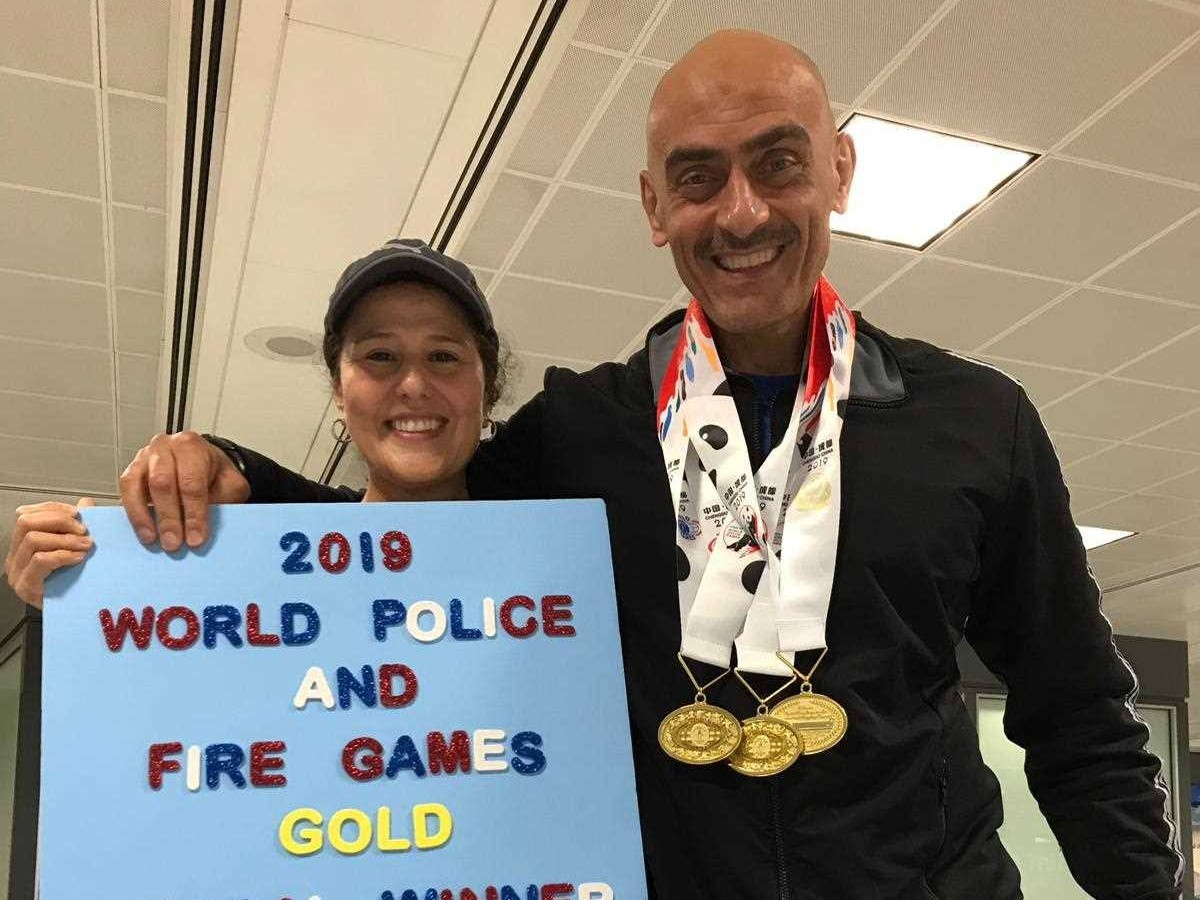 Montgomery County Police Officer Wins Three Gold Medals in International Competition
Montgomery County police officer Sherif Almiggabber returned home recently after winning three gold medals in the World Police and Fire Games. The games were held in Chengdu, China from August 8-18.
Officer Almiggabber, who serves in the Community Engagement Division, won his three gold medals in Greco Roman and Freestyle wrestling and grappling events.
Almigabber works in the Community Engagement Division of the police department. He has been with the police department over 15 years.
He has competed in four previous World Police and Fire Games – New York City in 2011, Belfast, Ireland in 2013, Fairfax County, Virginia in 2015, and Los Angeles, California in 2017. Officer Almiggabber trains and travels to the games on his own time, in addition to covering all expenses involving travel, registration, and lodging.
The World Police and Fire Games (WPFG) is a biennial athletic event, open to active and retired law enforcement and fire service personnel throughout the world. The WPFG Federation is an arm of the California Police Athletic Federation (CPAF), an American non-profit organization. The next World Police and Fire Games will be held in Rotterdam, the Netherlands in 2021.