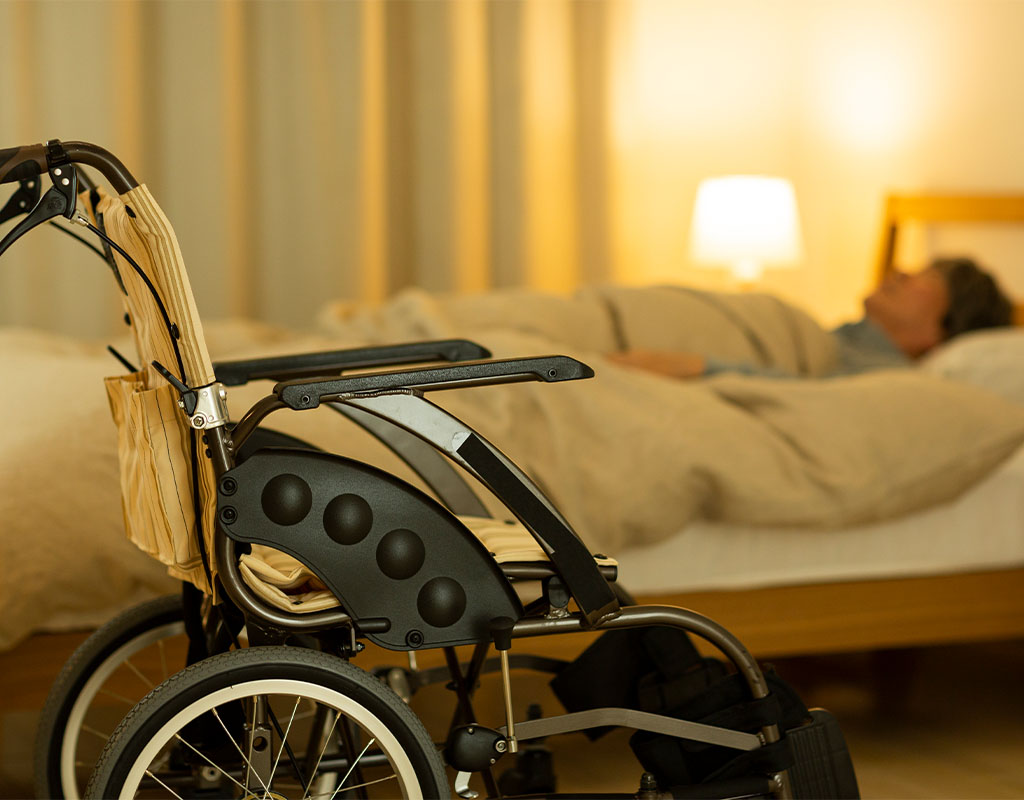 Montgomery County Nursing Homes Have Fully Vaccinated 88% of Residents, 88.5% Staff
Around the country nursing homes struggle to get their staffs inoculated with the COVID-19. But overall, Montgomery County nursing homes stand out for managing to get the vast majority of their workers vaccinated.
According to the New York Times, about 40% of the country's nursing home work force remains unvaccinated. Data from Maryland Department of Health (MDH) indicates that 88.5% of Montgomery County's nursing home work force is fully vaccinated as of Aug. 18, and 89.8% of workers have received at least one dose of the vaccine.
Typically trends around the country show nursing home residents are significantly more likely to have been vaccinated. But in Montgomery County, vaccinated nursing home residents and staffers are about equal. MDH data shows that 87.9% of nursing home residents are fully vaccinated, and 89.8% have received at least one shot. This data is better than the overall nursing home vaccination rates across Maryland, which show that 78.3% of nursing home staffers in Maryland are fully vaccinated, compared to 85.6% of the state's nursing home residents.
On Wednesday, Gov. Larry Hogan announced all nursing homes in Maryland must mandate vaccinations for staff or enforce unvaccinated staffers to undergo regular testing for COVID-19. On the same day, President Biden directed all nursing homes in the country to vaccinate their staffers or risk losing federal funding. These announcements come as the delta variant poses a risk to those who are unvaccinnated and the federal government has approved vaccine booster shots 8 months after people have received their second dose of the Pfizer and Moderna COVID-19 vaccines. At this time no information about the Johnson and Johnson vaccinated and booster shots has been announced.
4a) Nursing home facilities with the lowest staff vaccination rates: pic.twitter.com/FxIeugPprd

— Kata D. Hall (@katadhall) August 18, 2021
MDH has available data for 33 of the 34 nursing homes in Montgomery County, and the data shows that 57.5% of all the county's nursing homes in Montgomery County have more than 90% of its staff fully vaccinated. Maplewood Park Place in Bethesda is the only nursing home in the state and the county that has vaccinated 100% of its workforce and residents.
MDH data shows that Cadia Healthcare Springbrook in Silver Spring is the only nursing home in the county that has vaccinated below 70% of its workforce. It currently has fully vaccinated 66% of its workers and 85.2% of its residents.
Click through these photos below to see screenshots of MDH's nursing home data in Montgomery County sorted by vaccine rates for workers and staffers: