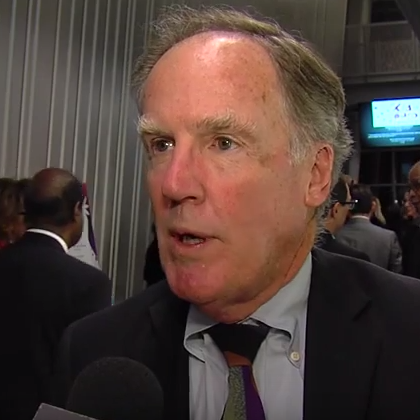 Montgomery County Economic Development Corporation Officially in Business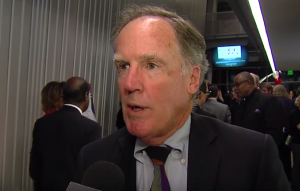 The Montgomery County Economic Development Corporation (MCEDC) has officially replaced both the Montgomery County Department of Economic Development (MCDED) and the Montgomery Business Development Corporation (MBDC) as of July 1st.
The transition to the new corporation hasn't exactly been smooth, but the leaders have already set their priorities for the upcoming year.
"Like everything else when you're a start up, sometimes you don't know what you don't know, until you come across it," Bob Buchanan, chair of the MCEDC, said. "The private sector tends to look at results versus process and procedures and the public sector tends to look at the opposite, so it's been a little bit of a transition for that, but this board has ended up being very much hands on," he said.
The MCEDC is led by an 11 member board of business leaders. In June, the new corporation held a meeting when it reelected its Executive Committee for the coming year, approved the FY2017 Budget, appointed an Interim Director, and launched a key new initiative to help assess the County's cyber security assets.
Buchanan says the corporation is first focusing on ways to tap into the cyber industry in the County. "We want to understand better how to build on the presence of certain federal agencies involved with cyber and certain strengths of some of our companies, local companies involved with cyber, and we're looking to see how we can enhance the potential to grow cyber to the extent that bio has become a pillar for economic development in Montgomery County,"  he said.
According to Buchanan, the economic nonprofit would like to also grow the County's entrepreneurial and start-up sector, but is holding on off off on expanding priorities until the corporation hires a Chief Executive Officer to help lead. "I want to say we don't [want] to have too many priorities because until we are fully staffed, it's hard to take on things that you know you can't do as well until you have the staff to followup," he said.
Buchnanan says that the MCEDC has interviewed several candidates, but was hesitant to provide a time frame of when they expect to hire a CEO. Sally Sternbach is currently filling the role as interim director. Sternbach formerly served as the deputy director of the Department of Economic Development and also the Executive Director at the Rockville Economic Development, Inc. (REDI).
"We have made many strides and accomplishments over the past few months as we've worked through transitioning to become the official point of contact for the business community " Buchanan said. "We have big plans for economic development for the County and I'm proud to announce that our Executive Committee will continue to oversee the strategic development of the County in the year to come," he said.
For more information on the corporation, visit the MCEDC website.