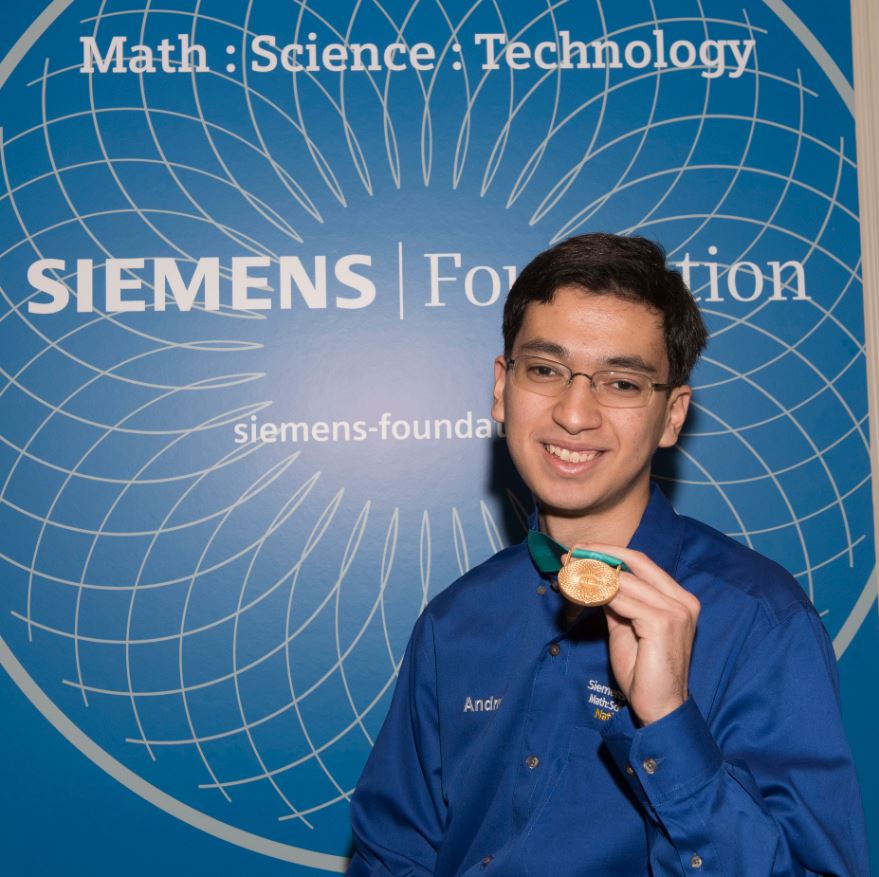 Montgomery Blair High School Student Wins $100 K in Scholarship Money
A student from Montgomery County Public Schools won a $100,000 scholarship after participating in the 2017 Siemens Competition in Math, Science and Technology early Tuesday.
Andrew Komo, a student at Montgomery Blair High School, won the scholarship after advancing to the national finals held at the George Washington University in Washington, D.C.
Launched by the Siemens Foundation in 1999, the Siemens Competition recognizes excellence in math, science and technology. High school students across the country submit individual and team research projects to regional and national levels of competition for college scholarships ranging from $1,000 up to $100,000.
"On behalf of the entire Montgomery Blair High School community, we are extremely proud of Andrew for winning this prestigious award," Montgomery Blair Principal Renay Johnson said. "His strong interest and commitment to science, math, and technology has been nurtured and challenged at Montgomery Blair High School with rigorous academic courses. It's great to have STEM programs in our public schools and amazing teachers and staff that promote these opportunities to students. Congratulations to Andrew and his family"
Congratulations to Andrew Komo, the $100,000 scholarship winner of the #SiemensComp! pic.twitter.com/Q2eImJzTkG

— Siemens Foundation (@sfoundation) December 5, 2017