Mikulski Calls on Senate and President to Fill Vacancy on Supreme Court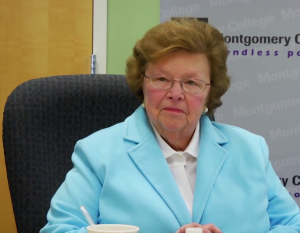 U.S. Senator Barbara A. Mikulski issued the following statement calling on the Senate and President Obama to fill the vacancy on the United States Supreme Court:
"Barack Obama is our President until January 20, 2017. The American people elected him to a four year term. I'm shocked that Senate Republicans are only giving him a three year term.
"President Obama has the Constitutional authority and responsibility to submit a nomination to fill the vacancy left with Justice Scalia's passing. He has a constitutional obligation to exercise that authority.
"We must look to the Constitution and live by the Constitution. The Senate should fulfill its Constitutional duty by holding a timely hearing on the President's nominee and a vote on the Senate floor.
"I will carefully evaluate President Obama's nominee and render an independent judgement. My vote will reflect my commitment to core Constitutional principles."
# # #