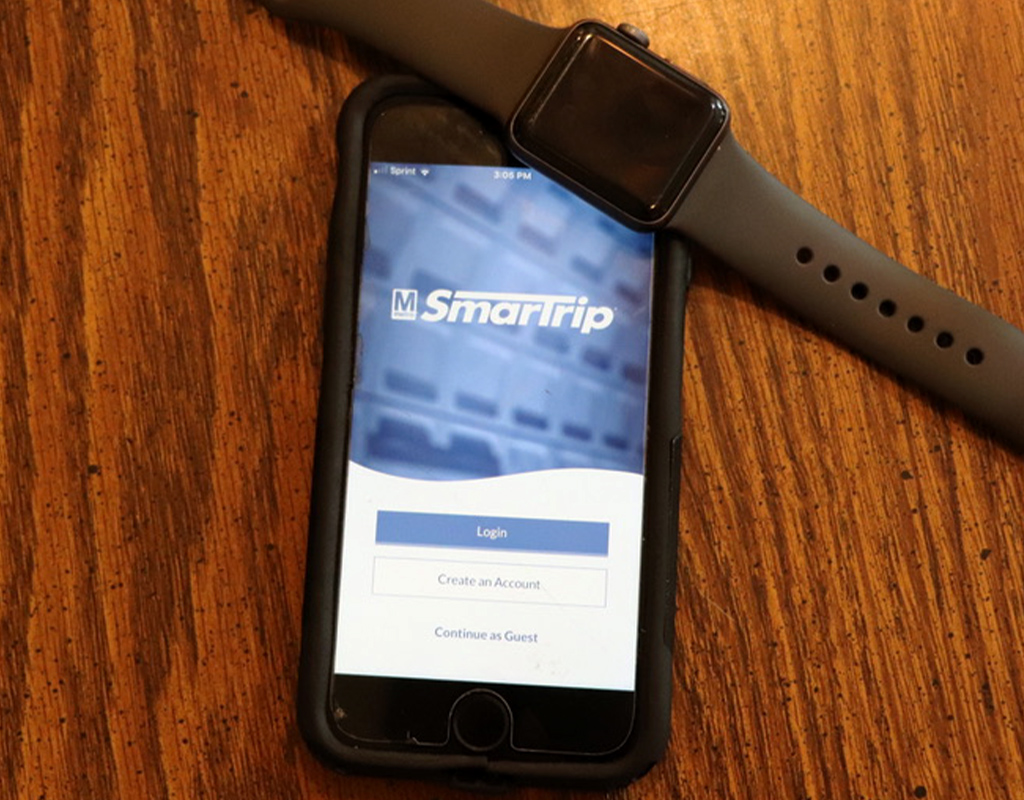 Metro SmarTrip Now Available on iPhone, Apple Watch…Finally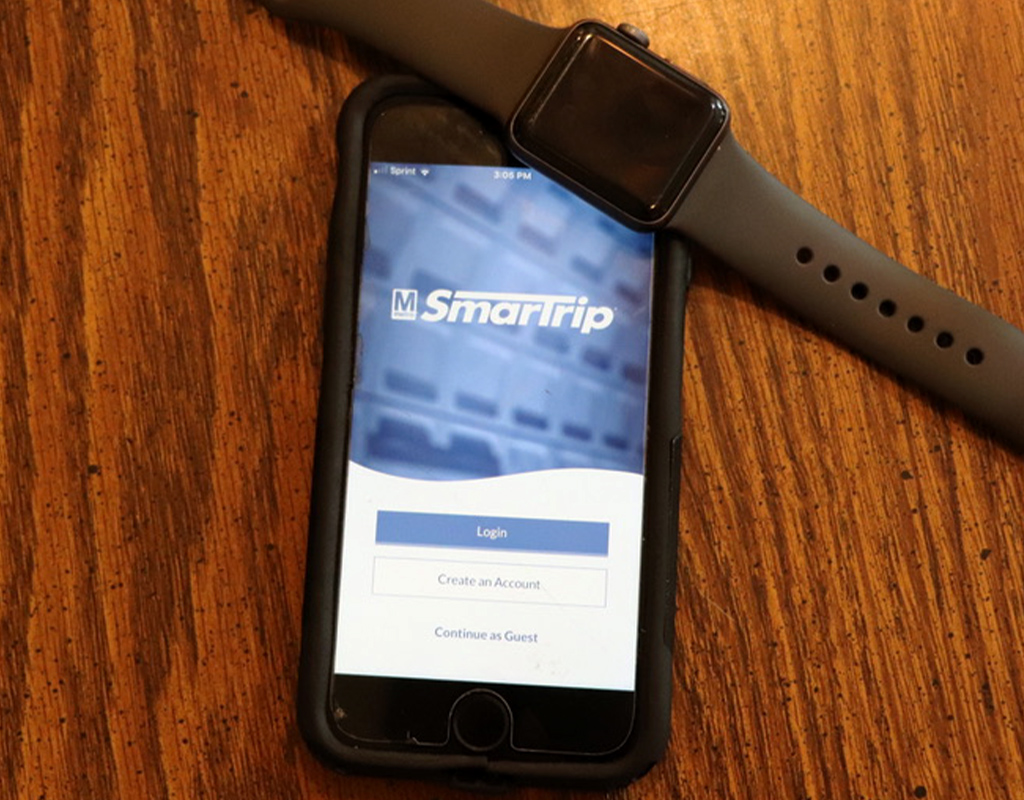 In a year of disappointment, we have some hopeful news for 2020: you can finally use your iPhone and Apple Watch as your SmarTrip card when riding the Metro.
WMATA officially launched a SmarTrip app on Apple devices, allowing riders a "touch-free" experience when paying for rides with Metro and regional transits providers. A news release from WMATA says that SmarTrip on iPhones and Apple Watches can be used to pay at "all 91 Metrorail stations in DC, Maryland and Virginia; all Metro parking garages and lots; all Metrobus routes; and all regional bus providers, including ART, DASH, Fairfax Connector, Cue, Ride On, TheBus, Circulator, Loudoun County Transit, and OmniRide."
The SmarTrip app can be used to add funds, buy passes, check account balances, set up an automatic balance reload, and more. Once funds are added to mobile SmarTrip cards, the cards can be transferred to an Apple Wallet. The app is available for regular, full fare, and senior travelers.
It's Tap and Go Time! SmarTrip is now available on iPhone and @Apple Watch, giving transit customers in the region a safer, faster, more convenient way to pay. https://t.co/AOtNzRrlWb #applepay #smartrip #wmata pic.twitter.com/VntjQWVLhU

— Metro (@wmata) September 1, 2020
SmarTrip is only available on iPhone 8 and later models as well as Apple Watch Series 3 models and later.
Jennifer Bailey, vice president of Apple Pay, said in a statement that the app will give commuters in the Washington D.C. area a safer way of paying for rides.
"By adding their SmarTrip cards to their Apple devices, riders can take advantage of this 'tap and go' experience and also be assured that their transaction information is secure and private," Bailey said.
Metro General Manager and CEO Paul Wiedefeld said in a statement the SmarTrip iOS app will offer a better experience for customers.
"We are excited to deliver a new level of convenience and simplicity for our customers," Wiedefeld said.
A mobile fare payment app has been in the works for WMATA since 2018. A SmarTrip app is not currently available on Android devices, but WMATA is in the process of making one. WMATA did not offer a timeline to MyMCMedia about when an Android app would be available for customers.
Adding SmarTrip to Apple Wallet
Moving SmarTrip Cards to Apple Wallet