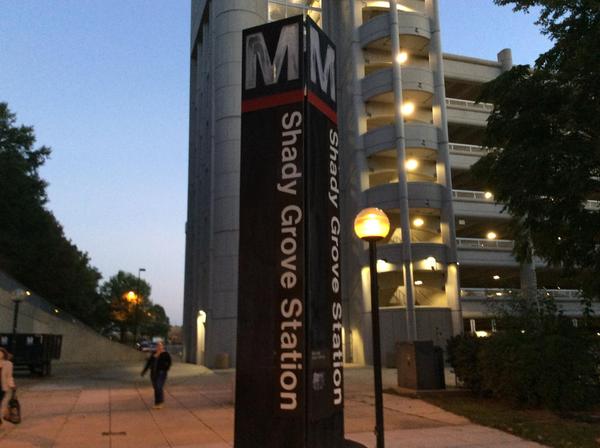 Metro SafeTrack Closing Shady Grove, Rockville Stations from June 17-June 25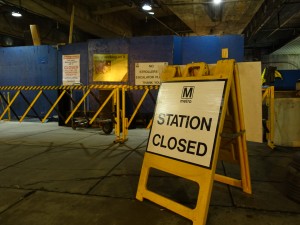 Surge No. 16 — the last — will close the Shady Grove and Rockville Red Line stations from June 17 through June 25, prompting the Washington Metropolitan Area Transit Authority to urge commuters to consider alternatives.
Shuttle bus service will be available, but Metro suggests subway riders to consider Brunswick Line MARC trains or starting trips at Twinbrook, White Flint, Glenmont or Wheaton stations.
Red Line trains will operate near-normal service between Twinbrook and Glenmont. Trains will run every eight minutes; ordinarily, they run every six minutes. Other Red Line trains will operate between Grosvenor-Strathmore and Silver Spring every four minutes (normally every three minutes). However, commuters are advised to allow extra time to travel to their destinations.
WMATA will be operating free shuttle buses on two routes:
At all times, a local route connecting Shady Grove, Rockville and Twinbrook stations. The local shuttle at Shady Grove will pick up passengers on the west side at Bay C.
An express route will operate weekdays only from 5 to 9:30 a.m. and 3 to 7:30 p.m. between Shady Grove and Grosvenor-Strathmore stations. The express shuttle will pick up passengers on the east side of Shady Grove at Bay G.
At the Rockville Metro station, shuttle buses will pick up passengers on Md. 355. At Twinbrook, shuttles will stop on Chapman Avenue on the west side of the station. Metro and Ride On staff will be on hand to direct riders to the shuttle buses.
Other Metro bus options include the T2, which operates between Rockville and Friendship Heights and the Q line buses, which operate between the Shady Grove and Silver Spring stations. For schedules and stops, visit here.
The Maryland Transit Administration's Commuter Bus Route 505 from Hagerstown/Myersville to Shady Grove/Rock Spring and the Commuter Bus Route 515 operating between Frederick/Urbana and the Shady Grove Metro Station/Rock Spring will serve the Grosvenor-Strathmore Metro Station for morning drop-offs and afternoon pick-ups instead of Shady Grove.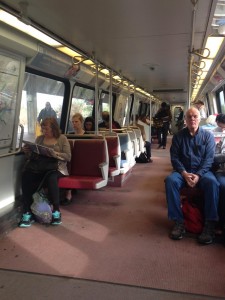 All Ride On service will remain unchanged during the surge. Consider taking Ride On Route 46, which operates between Montgomery College-Rockville and Medical Center, or Ride On Route 47, which operates between the Rockville and Bethesda Metro stations. Or, check other Ride On routes online or by using Metro's Trip Planner. Ride on will have staff available at the Shady Grove and Rockville stations to help commuters.
MARC's Brunswick Line has stations at Metropolitan Grove, Rockville, Garrett Park, Kensington, Silver Spring and Union Station (limited parking available near Garrett Park and Kensington stations). Connect with Ride On at many MARC stations.
Commuters are encouraged to consider using MARC to travel to Silver Spring or Union Station. Park and Ride commuters are urged to park at Metropolitan Grove as the Rockville MARC Train parking is typically full.
Buy MARC train tickets at the station or in advance:
In Person:

At Quik-Trak ticket vending machines available at Union Station, Brunswick, Monocacy, Germantown, Gaithersburg, Rockville, Kensington and Silver Spring Brunswick Line stations. (No ticket machines are available at Metropolitan Grove.)
Onboard with cash only; $20 denominations or less. (Note: MARC charges a $5 surcharge for onboard purchase.

Online: https://mta.commuterdirect.com/ (Note: When purchasing a ticket, use "Washington, DC" for Union Station.)
Parking Options:
Commuters who typically park and ride from Shady Grove or Rockville are encouraged to consider parking at the Twinbrook, White Flint, Glenmont or Wheaton stations. Metro will continue to charge for parking at Shady Grove and Rockville.
Use MCDOT's interactive map of Park and Ride Lot options that includes hot links to provide directions and bus route and schedule information to and from the lots.
Commuter Services Assistance:
MCDOT Commuter Services provides assistance with telework, alternate work schedules, carpooling, vanpooling, use of car-sharing and Capital Bikeshare. View Montgomery County's telework webinar or receive free, expert consulting services from Montgomery County Commuter Services. Call 240-777-8380 or email.
A new mobile app called CarpoolNow is available from Commuter Connections for real time matching of drivers and passengers. Sign up for Commuter Connections first, then download the free app.
Employers may want to consider allowing employees to flex their time, or signing up for the County's FareShare program that allows employers to buy-down the cost of transit or vanpooling for their employees – at a greatly-reduced cost to the employer because the County pays for part of the fare.
Bikeshare Options:
MCDOT has 70 Bikeshare stations throughout the County, including in the Shady Grove and Rockville areas. Trying Bikeshare is simple with Capital Bikeshare's $2 one-way trips of less than 30 minutes that can be purchased with a credit card at any Bikeshare station. Check the station locations online.
In addition, MCDOT offers free Bikeshare memberships, training and helmets to qualified, low income residents through the MC Liberty program.
Check the County's SafeTrack or WMATA websites for updates. For more information, contact Montgomery County's 311 Call Center 7 a.m. to 7 p.m. Monday through Friday by calling 311 from within the County, 240-777-0311 from outside the county.