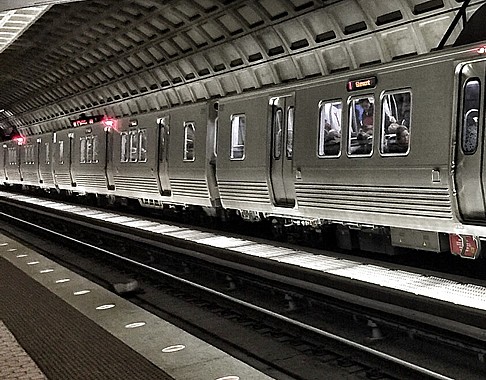 Metro Board Cuts Fares, Adds Hours and Bus Routes
In an attempt to bring back commuters, Metro's Board of Directors agreed Thursday to operate trains and buses more frequently, extend its service hours and change some fares.
Rail service will be extended to midnight every evening, beginning in July. Starting Labor Day weekend in September, other bus, rail and fare changes will go into affect. Trains will run every six minutes on the Red Line and every 12 minutes on the other lines on off-peak hours. During peak hours, the Red Line will operate every five minutes and the others will run every 10 minutes.
Trains will run through midnight, seven days a week, as of July. Then in September, trains will run more frequently after 9:30 p.m. and will operate on Fridays and Saturdays until 1 a.m.
As of September, buses will run more frequently and service will be restored or improved at 46 bus routes.
Metro will begin charging a flat rate of $2 during weekends on its trains as of September. It also will stop charging bus to train transfers.
"This package of service and fare changes makes it easier for riders to return to Metro and give transit a try," Metro Board Chair Paul C. Smedberg wrote in a news release. "The Board today voted to provide more frequent trains and buses, addresses the historic transfer fee to promote connecting from bus to rail, and includes special weekend fares that will encourage visitors and area families to take transit as they start traveling again."