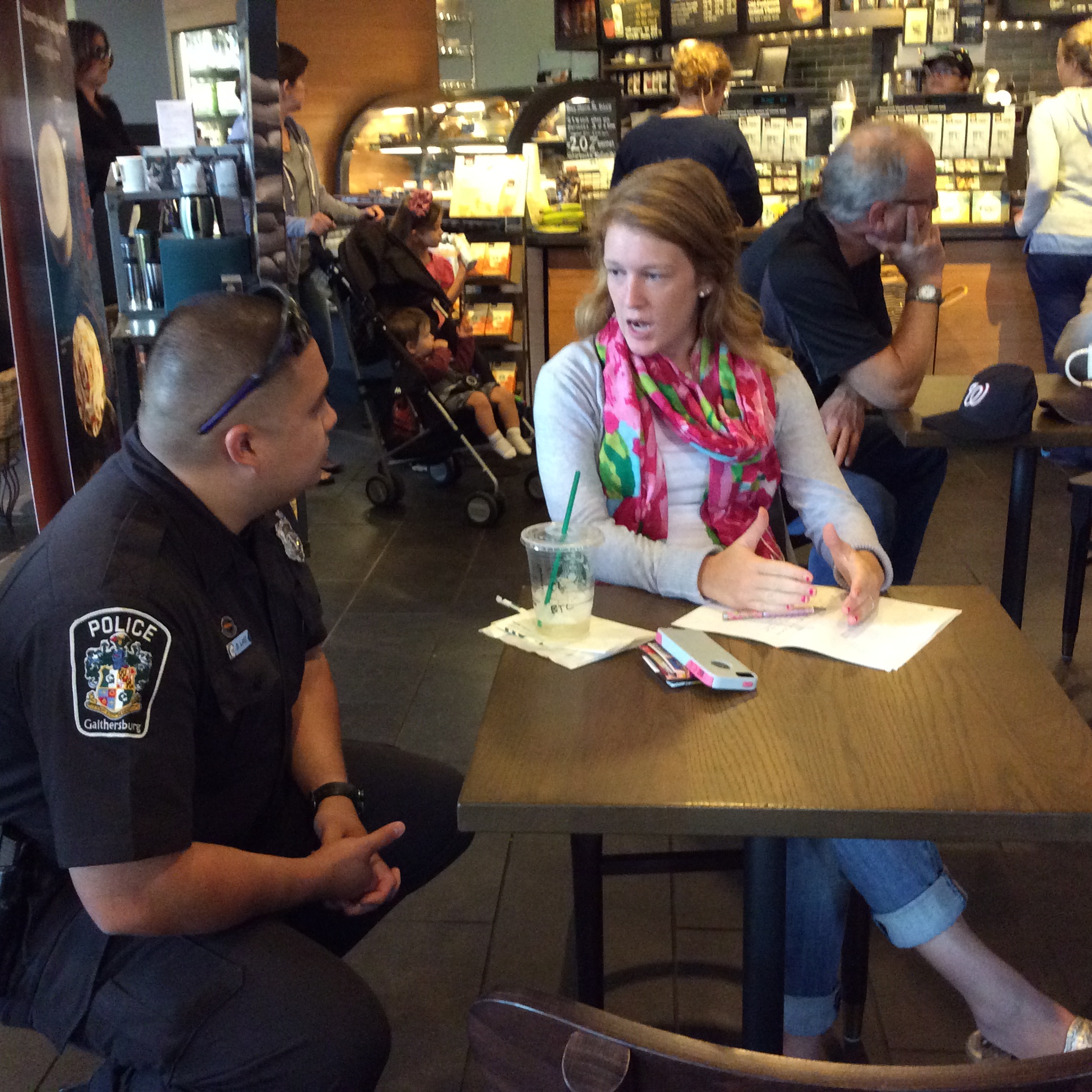 Meet Your Police Officers Oct. 4 for National Coffee With a Cop Day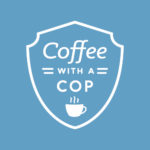 National Coffee with a Cop Day serves to encourage positive communication between law enforcement personnel and the public. The Department of Justice designated the first Wednesday in October as National Coffee with a Cop day in 2016 as part of their National Community Policing Week. The practice of local police officers meeting with residents over a cup of coffee was launched in Hawthorne, California in 2011 by the local police department.
This short video explains the concept behind Coffee with a Cop:
Numerous law enforcement agencies in Montgomery County want to meet the residents they serve over a cup of coffee Wednesday. So take some time, grab a cup of coffee and chat with your neighbor who also happens to be a cop.
Montgomery County Police Department
Rockville (First District) 9 – 11 a.m., Dunkin' Donuts, 15180 Frederick Road, Rockville
Bethesda (Second District) 10 a.m., "Movie With A Cop", ArcLight Cinemas located at Westfield Montgomery Mall (above the food court area), 7101 Democracy Boulevard, Bethesda
Silver Spring (Third District)  7 – 10 a.m., Kaldi's Coffee House, 918 Silver Spring Avenue, Silver Spring
Wheaton (Fourth District)

9 – 10 a.m., Holiday Park Senior Center, 3950 Ferrara Drive, Wheaton
11:30 a.m. – 1:30 p.m., Ana G. Mendez University, 11006 Veirs Mill Road (Westfield Wheaton Mall near Party City), Wheaton

Germantown (Fifth District) 9 – 10:30 a.m., Starbucks, 20934 Frederick Road, Germantown (Neelsville Village Center adjacent to the Milestone Shopping Center)
Montgomery Village (Sixth District)

7 – 9 a.m., Chick-fil-A, 104 Main Street, Kentlands
3 to 5 p.m., Panera Bread, 598 N. Frederick Avenue, Gaithersburg
Maryland-National Capital Park Police
Join The Maryland-National Capital Park Police (M-NCPP) for #CoffeeWithACop Day Wed Oct 4, 8 to 11 am, at Starbucks, 2205 Bel Pre Road. pic.twitter.com/5vKJQSnDEC

— Montgomery Parks (@MontgomeryParks) September 29, 2017
Gaithersburg Police Department
Rockville Police Department
Speaking of #NationalCoffeeDay, mark your calendars for #CoffeeWithACop 8am, Wednesday, Oct. 4. https://t.co/XJoFe4HoBN pic.twitter.com/yrnoiv9qmy

— City of Rockville (@Rockville411) September 29, 2017
Meet Sgt. Cognac, one of the co-founders of Coffee with a Cop:

Related posts: