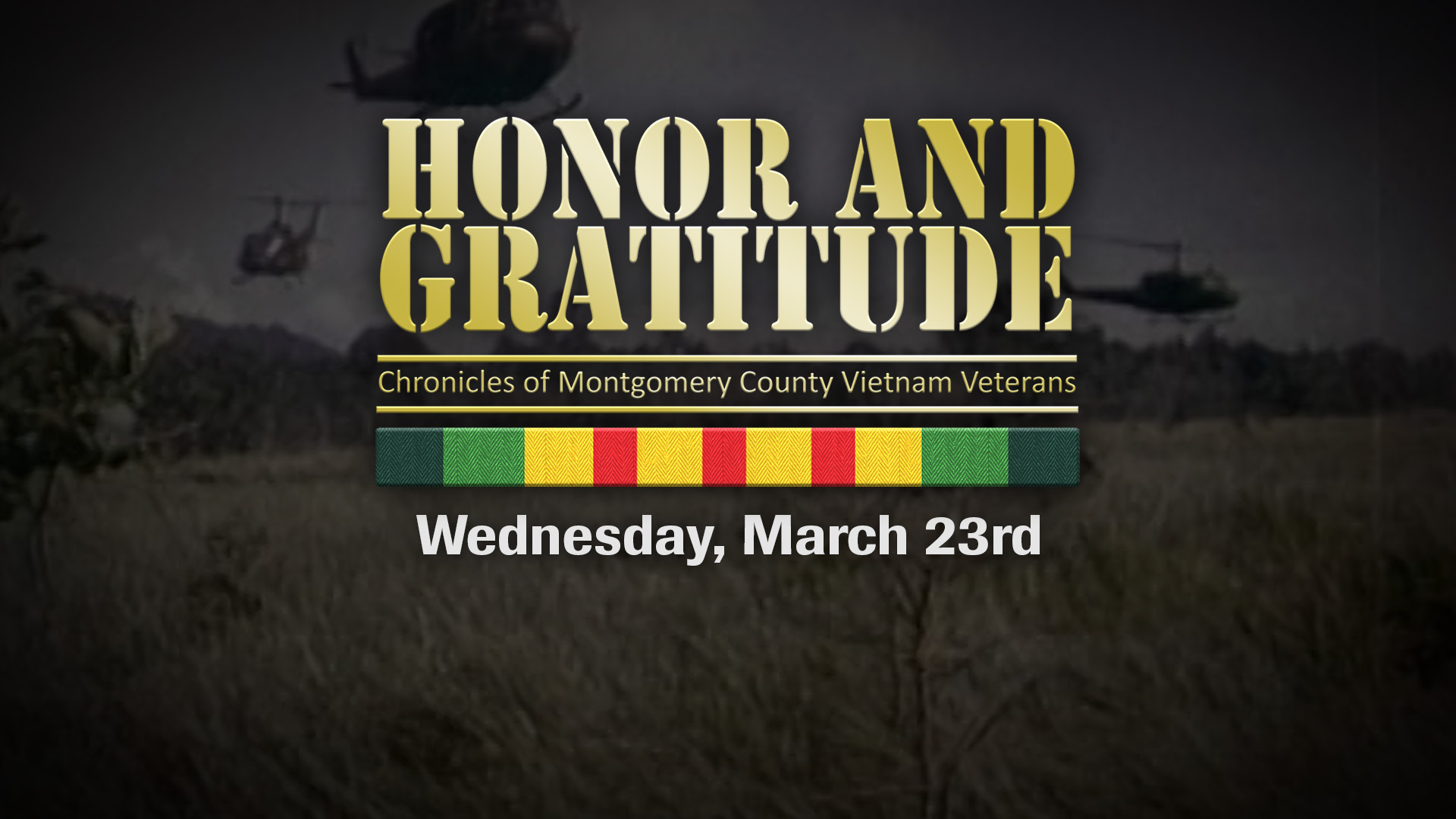 MCTV Hosts Premiere Screening of Documentary About Vietnam Veterans on March 23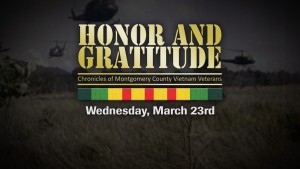 Did you know that there are more than 13,000 Vietnam veterans living in Montgomery County? It is estimated that between 130 and 140 Montgomery County residents lost their lives in the Vietnam War.
Honor & Gratitude: Chronicles of Montgomery County Vietnam Veterans features seven Montgomery County residents who tell their stories as veterans of the Vietnam War. Forty years after the end of the conflict in Vietnam, this special Montgomery College Television documentary recounts the moving narratives of a prisoner of war, nurse, marine, two infantrymen, an air cavalryman, and a boat operator.
A reception and premiere screening of the documentary is scheduled for 1 p.m. on March 23rd at the Montgomery College Cultural Arts Center on the Takoma Park/Silver Spring campus. Admission is free and open to the public with registration.  The screening will be followed by a panel discussion and audience questions and answers by veterans featured in the documentary.
Emmy Award-winner Dan Rankin is MCTV's producer/director and videographer/editor of this program. It is co-produced by Barbara Grunbaum of County Cable Montgomery. The documentary concept, and event held on October 24, 2015 to honor veterans of the Vietnam War was developed by Montgomery County's Public, Education and Government (PEG) media organizations. The Montgomery County PEGs are committed to providing access to education, government, the arts, and much more to our dynamic and growing communities. The PEG's include Montgomery College, Montgomery County Public Schools, Montgomery Community Media and Montgomery County Government.
You can register for the premiere screening event, here.