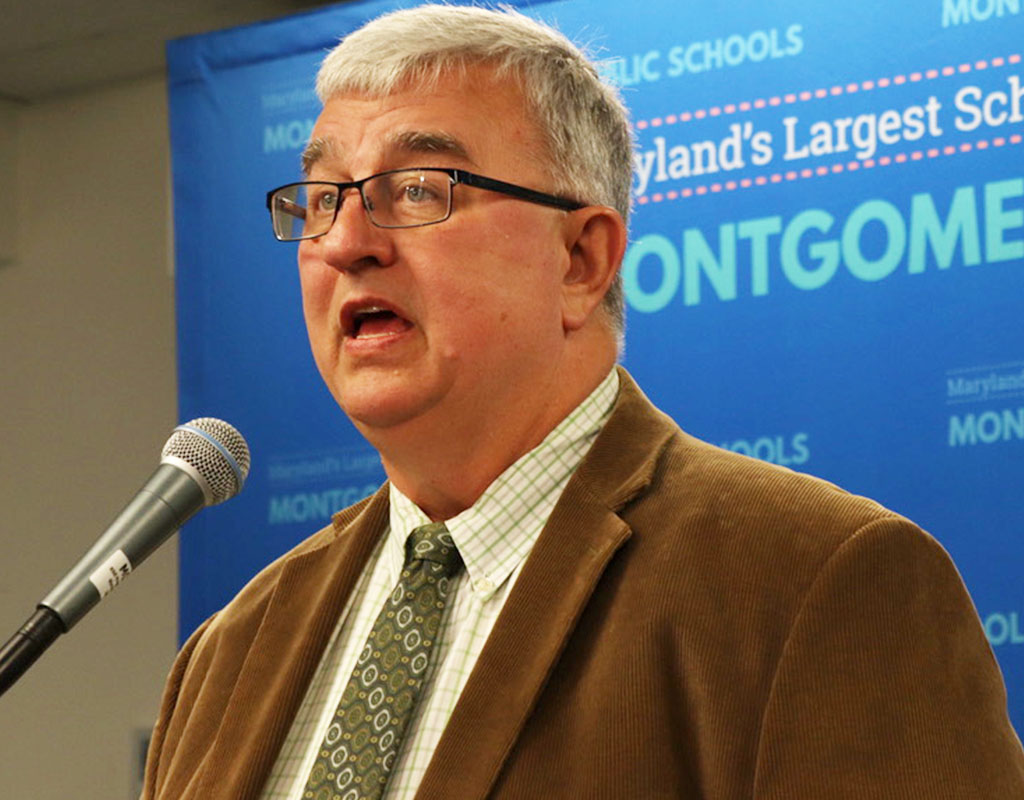 MCPS Superintendent Proposes Decreased Budget for FY 2022 as Enrollment Drops
Montgomery County Public Schools Superintendent Jack Smith announced in a prerecorded video Thursday that he's recommending a $2.7 billion operating budget for the fiscal year 2022.
The budget is a 1.5% decrease and a $42.6 million decrease from the FY 2021 budget. Smith said the budget was developed recognizing the "profound" impact the coronavirus has had on its schools, in terms of technology, virtual education, new learning challenges, and new disparities, and new ways of distributing meals to children. A statement from MCPS says the proposed budget allows "the district to provide a continuation of key services and reflects the significant impacts of the COVID-19 pandemic on operating costs and projected revenues."
.@MCPS is recommending a $2.713 billion operating budget for FY22. This is a decrease of $42.6 million (1.5% decrease) compared to this year's fiscal budget. @mymcmedia pic.twitter.com/nEB1BcqrND

— Deirdre Byrne (@DeirdreByrneMCM) December 17, 2020
Its new budget aims to help maintain critical staffing, provide mental health support resources for students and staff, provide needed support to help struggling learners, and invest in technology that supports virtual learning.
Normally, MCPS proposes an increased budget from the previous operating budget because it's seen steady enrollment increases, but for the 2021-2022 academic year, its enrollment has dropped.
"The district's official enrollment as of Sept. 30, 2020, is 160,564, which is more than 3,600 fewer kindergarten through grade 12 students than were enrolled in 2019. Based on state law, this would result in a decrease of $39.8 million in local contribution revenue from Montgomery County for FY 2022," MCPS says.
MCPS says it anticipates many families will enroll their children in MCPS schools again—MCPS projects between 2,500 to 3,000 students—once the public health crisis is over.
.@MCPS says it needs a "United for Our Future" approach to funding.@mymcmedia pic.twitter.com/2XmnjtjDRi

— Deirdre Byrne (@DeirdreByrneMCM) December 17, 2020
"This operating budget is a moral document and a reflection of our values and the high expectations we have for ourselves in support of our students; it is what our community expects for Montgomery County Public Schools," Smith said.
The next steps for Smith's proposed budget are as follows:
Throughout January, MCPS Board of Education will hold public hearings (Jan. 11 and Jan. 19) and work sessions (Jan. 14, Jan. 21, and Jan. 25) about the proposed operating budget;
Gov. Larry Hogan will recommend a budget sometime in January;
MCPS will adopt a tentative budget in late February and submit it to the Montgomery County Council;
County Executive Marc Elrich will offer a budget proposal on March 15;
Montgomery County Council holds a vote to approve the budget on May 20;
and the school board holds its final vote to approve the operating budget on June 10.