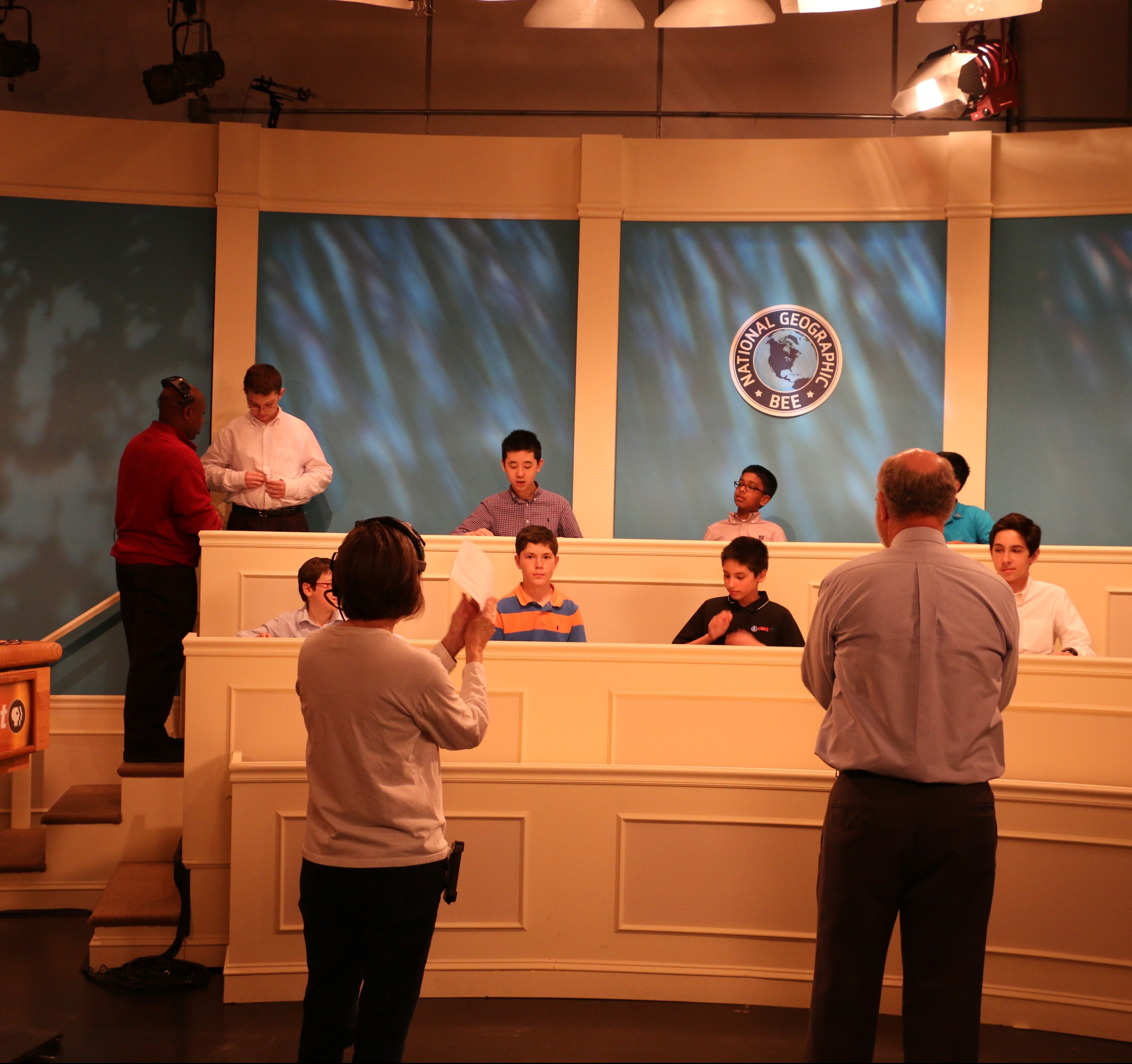 UPDATED: Montgomery County Students Take Top Spots in Maryland National Geographic Bee
Update: April 6, 6:00 p.m. Montgomery County students now have some major bragging rights. Nine out of the top ten students who competed in the Maryland National Geographic Bee on April 1 are from Montgomery County. Students from the following schools made it into the top ten.
Cabin John Middle School
French International School
Kingsview Middle School
North Bethesda Middle School
Montgomery County Homeschoolers
Roberto W. Clemente Middle School
St. Jude Catholic School
Takoma Park Middle School
Westland Middle School
ORIGINAL April 5, 6:00 p.m. Over 30 Montgomery County students participated in Maryland's National Geographic Geography Bee in Owings Mills last week. The event took place at the Maryland Public Television (MPT) studios on April 1.
Nearly 100 students from grades four through eight participated in the event. The students are competing for a spot on the national competition which will take place from May 23 to 25 in Washington, D.C.
The winner of the national championship will receive a $50,000 college scholarship and an all expenses paid trip to Alaska aboard the National Geographic Sea Lion. Second and third place winners will receive a $25,000 and $10,000 scholarship respectively.
You can watch the hour long broadcast of the 2016 Maryland National Geographic Bee on Saturday, April 9 at noon on MPT.