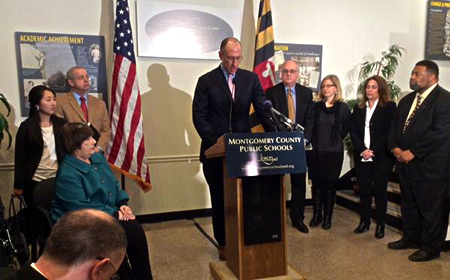 MCPS Schedules Public Forums for Superintendent Search
UPDATED – Previously scheduled for March 5 and cancelled due to weather have been rescheduled.
The new forum date is March 10 at 7 p.m. at Gaithersburg High School.
The Montgomery County Board of Education is searching for a new superintendent and asking the community to provide input at several public forums and on an online survey.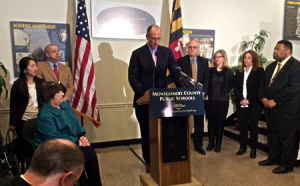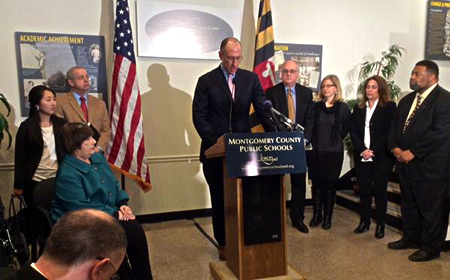 The school board rehired Hazard, Young, Attea & Associates (HYA) to coordinate efforts to find a new superintendent for MCPS by July 1, 2015. HYA will be paid $35,000 for their services, plus the cost of any reasonable expenses. HYA assisted with the last two superintendent searches for MCPS in 1999 and 2011.
But the school board is also reaching out to the public to give input on the search. A series of public forums are on the books.
Child care (for children ages 4 and older) will be available during the forums. For sign language interpretation, call 301.517.5539 by March 6.
The Board has appointed MCPS Chief Operating Officer Larry A. Bowers to serve as interim superintendent until a new leader for the district is in place. Dr. Joshua Starr's resigned from his post, serving his last day as superintendent Feb. 16.