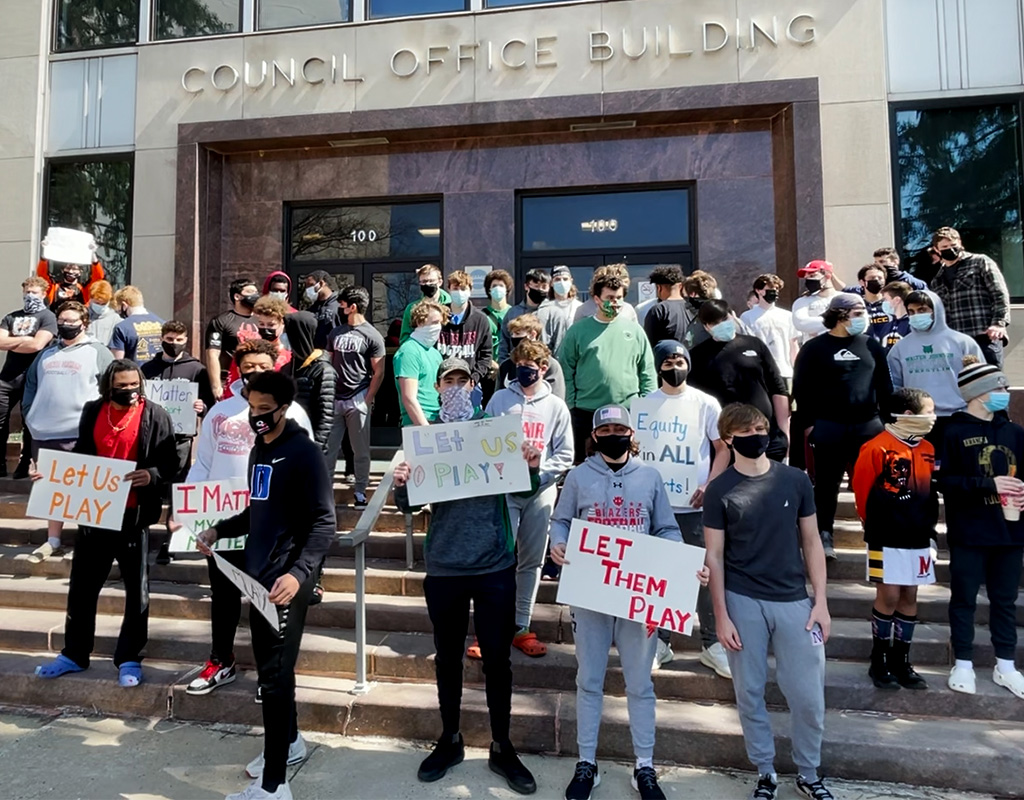 MCPS Football Players Rally to Save Their Season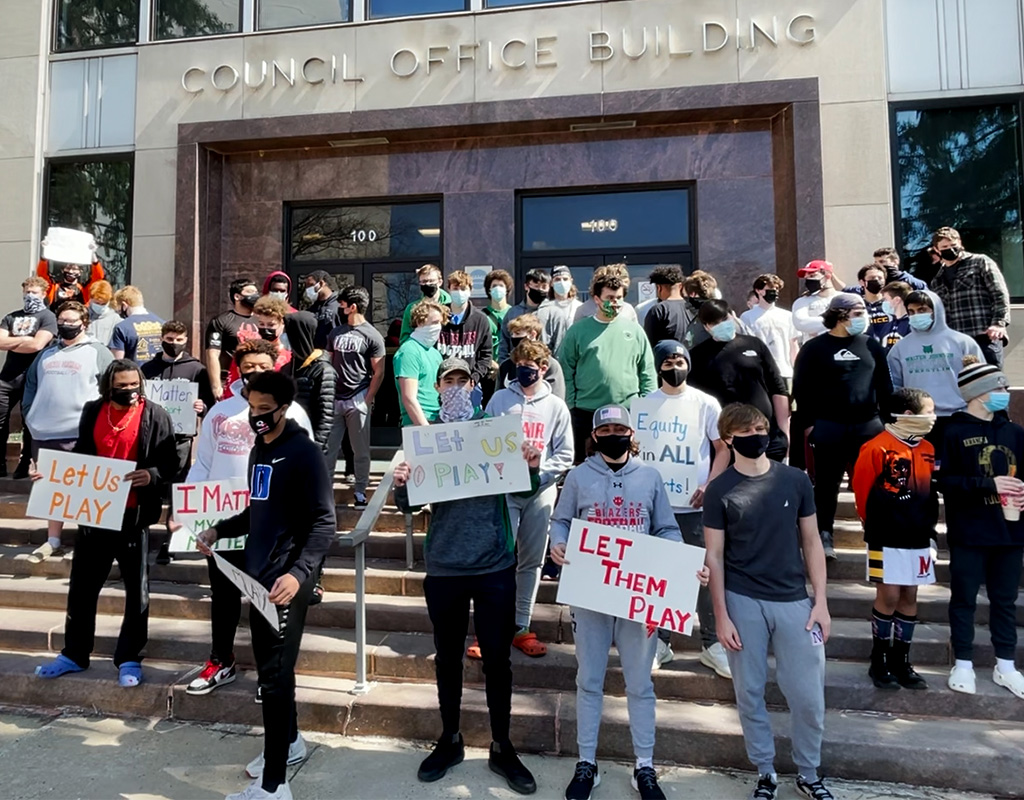 After Montgomery County labeled high school football a "high risk" sport that only can be played when full protective equipment is not worn, more than 100 athletes, coaches and their parents rallied in front of the Montgomery County Council offices in Rockville on Sunday to protest.
Soccer and indoor ice hockey were approved but football players now face their already shortened season being swept away from them due to the pandemic. Without pads and helmets, they cannot play the three games already scheduled, many said during the rally.
MyMCM spoke with several of the attendees at the rally.
Recent Post
Players Chant 'Let Us Play' in Protest of Council Disallowing Contact Football Games