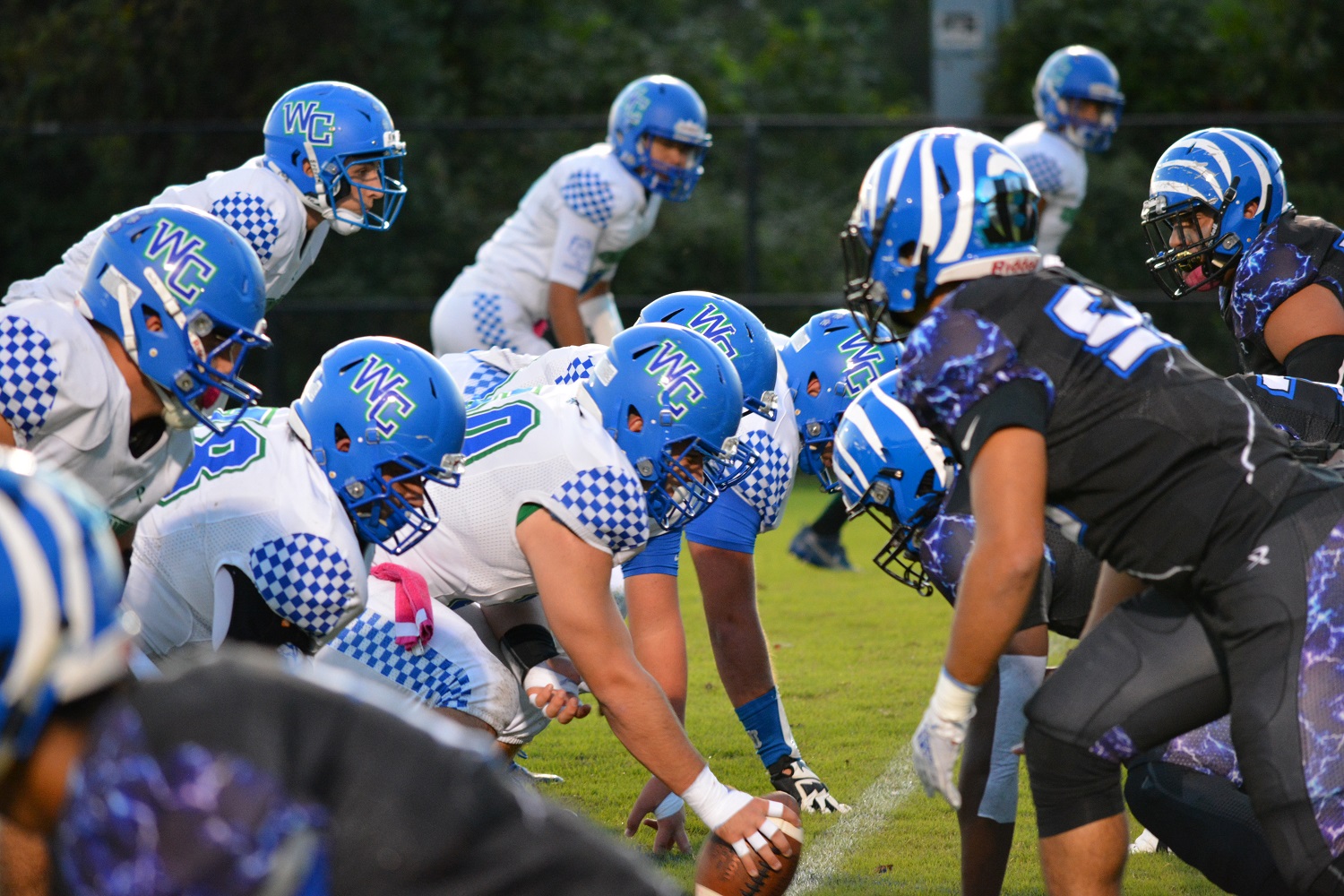 MCPS Football Coaches Request Flexibility for In-Person Conditioning
Montgomery County Public Schools Football Coaches Association is urging the Board of Education and County Executive Mark Elrich to allow more flexibility when it comes to in-person workouts.
Twenty-four football coaches from different MCPS high schools signed off on a letter from the association to Elrich and the school board requesting the officials to "provide conditioning and skills-and-drills workouts for their student athletes." The coaches say that, unlike other sports, there are fewer opportunities for football players to participate in their sport at an AAU or club level.
"Athletes who participate in football have essentially been left to fend for themselves as it relates to training and skill development," the letters says.
Although Gov. Larry Hogan has authorized all schools in Maryland to begin fall sports, MPCS is continuing with its virtual R.A.I.S.E. Reimagined athletics program out of concerns for the coronavirus. In-person athletics with MCPS have been paused since March 13 and are tentatively set to resume—if health metrics allow for it—on Feb. 1, 2021.
— MOCO Public School Football Coaches Association (@MocoPublic) October 12, 2020
In their letter, the MCPS football coaches identify three problems with students not being able to have in person workouts. The problems are related to mental health, increased possibility for injury when athletics resume, and equity.
The letter also offers six solutions to these problems that have to do with allowing for more in person workouts that are in compliance with the county's coronavirus guidelines.
Gboyinde Onijala, a spokesperson for MCPS, told MyMCMedia that MCPS will continue with its virtual athletics program. She emailed the following statement to MyMCMedia:
At this time, MCPS Athletics will continue operating virtually, as outlined in the R.A.I.S.E. Reimagined Framework for virtual athletics.  The COVID-19 Task Force for MCPS Athletics will continue planning efforts for the safe return of in-person activities, when health metrics allow and in alignment with MCPS operations.  The task force includes representation from the Montgomery County Department of Health and Human Services to ensure the most current and safe protocols and procedures.

MCPS undertands importance of student participation in athletics and extracurricular activities and is committed to returning to the in-person delivery of these programs, in alignment with health metrics and school system operations.  MCPS will continue to monitor subsequent information and guidance regarding the administration of interscholastic athletics and extracurricular activities and provide updates as appropriate.
MyMCMedia has reached out to the County Executive's office but did receive a comment at the time of publication.