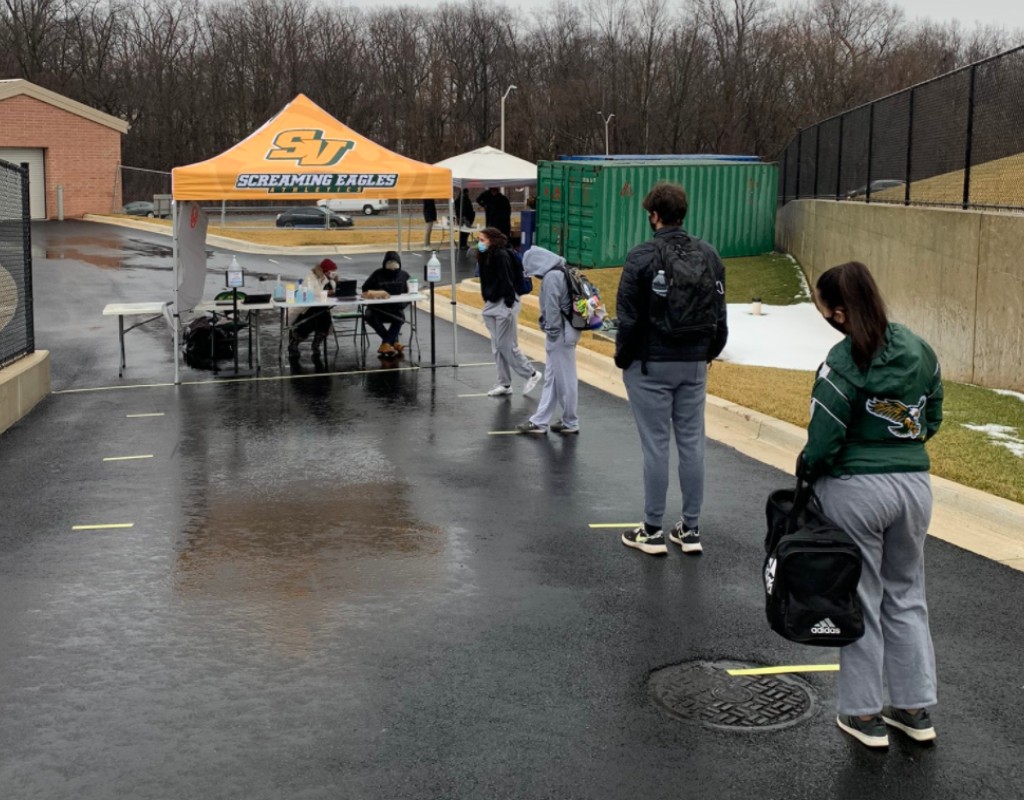 MCPS Fall Sports Athletes and Coaches Back in Action
MCPS says "play ball".
As part of the Return to R.A.I.S.E strategic plan, MCPS sports resume on Saturday. As schools plan to reopen, MCPS has allowed school sports to prepare for their fall semester seasons.
The Return to R.A.I.S.E plan is a reimagined framework that outlines the safe return of MCPS athletics due to COVID-19. The plan closely aligns with CDC guidelines and regulations, in order to promote the safety of all athletes.
Saturday marks the first day in the plan's timeline to recondition athletes back into their sports. As of Saturday, athletes are permitted to start conditioning and preparing for the season. Coaches are able to acclimate their athletes back into training, as well as inform them of logistics moving forward.
Starting Mar. 1, athletes will participate in skills-based training individually, then the following week will participate in small groups training. By mid-March, the plan expects to have full squad scrimmages.
Competitions and games are set to begin Mar. 19. A full list of competition schedules will be released next week and posted on countysportszone.com.
On the eve of opening day for fall sports, we want to thank the countless individuals who have worked around the clock for months to get us to this point-we are fortunate to have such dedicated leaders who are committed to our student-athletes & @MCPSAthletics! #WeRAISE & Return! pic.twitter.com/b2CRMjbeya

— Jeff Sullivan (@mcpsAD) February 27, 2021
The staff @pbhs_sports executed a safe, efficient, drop off, and check-in for student-athletes! Thank you to @pbhs_sports staff and @AfieMirshah for the unwavering commitment to the safe and healthy return of student-athletes to campus! It's finally here! #WeCanWeWillWeRAISE pic.twitter.com/sxnj1Lk0GK

— MCPS Athletics (@MCPSAthletics) February 27, 2021
The Cougar Dome is in full swing with the safe return of fall sports! Great job @QOAthletics for a phenomenal first day! Let's Go! #WeRAISE pic.twitter.com/Ogs6pKC2NJ

— MCPS Athletics (@MCPSAthletics) February 27, 2021
@RMFootballRT sets the tone on day one with varsity football. Seeing our kids back on campus inspires hope and renewal. We are almost there. This is really happening! pic.twitter.com/x6xHNhB7cB

— Damon Monteleone (@RMHS_Principal) February 27, 2021