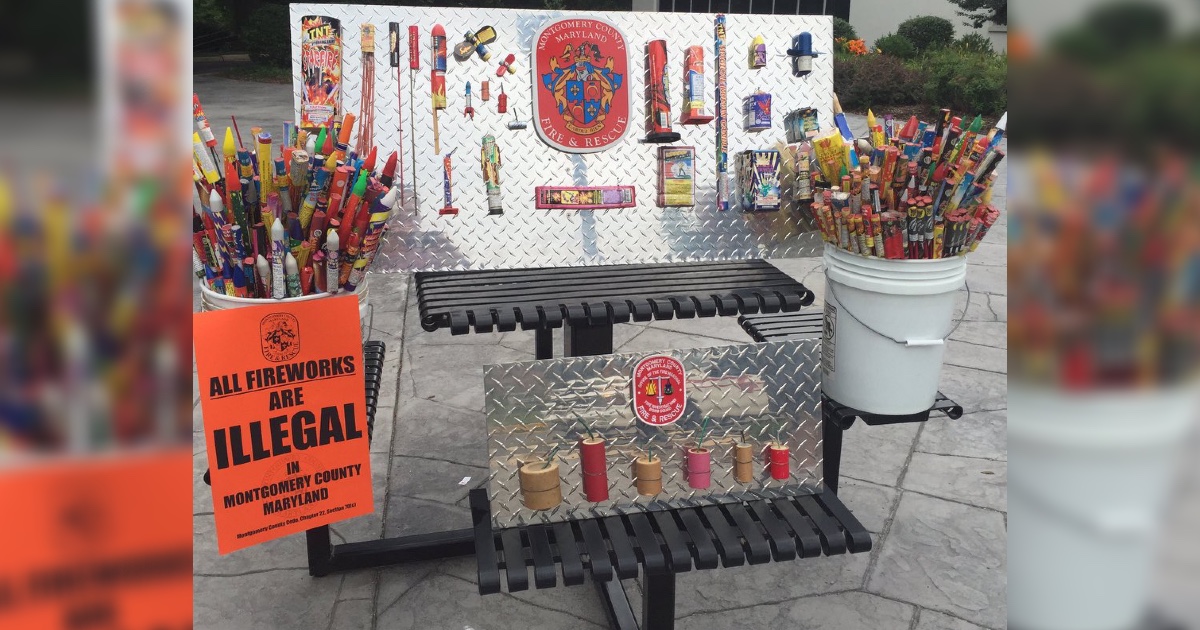 Residents Reminded That All Fireworks Are Illegal in Montgomery County
As fourth of July approaches, Montgomery County Fire and Rescue Service officials are reminding residents that all fireworks, including sparklers, are illegal in the county. MCFRS Spokesperson Pete Piringer says, usually, residents would be encouraged to attend public displays. However, they've all been recently canceled in Montgomery County this year due to the COVID-19 pandemic. 
Meanwhile, the White House recently announced plans for a firework display over National Mall that will possibly be streamed online and on TV.
In the video below, Piringer explains the dangers of fireworks and why residents should not consider using them in their backyards or neighborhoods:
"The 4th of July is coming up, there will be no public fireworks displays," said @ReadyMontgomery's Dr. Earl Stoddard at today's Reopening Montgomery media briefing. He also reminded residents that fireworks are prohibited in Montgomery County. Watch: ▶https://t.co/i4UUgXHoyg. pic.twitter.com/QdqosPYMhd

— Montgomery County MD (@MontgomeryCoMD) June 24, 2020
Are you in countdown mode to the 4th of July? It's usually the premiere celebration of summer, and you want it to be a safe one. Check out what the @MCFRS has to say about fireworks safety at: https://t.co/b4FicXvowG ALL FIREWORKS are Illegal pic.twitter.com/Qxc13RSjve

— Pete Piringer (@mcfrsPIO) June 24, 2020
How HOT can sparklers get? Real hot.
Hot enough to melt glass. Hot enough to bake a cake. Hot enough to boil water. Hot enough . . . to be deadly. #fireworks #SafetyFirst pic.twitter.com/buQIIflk0A

— MontgomeryCo(MD)Fire (@mcfrs) June 25, 2020