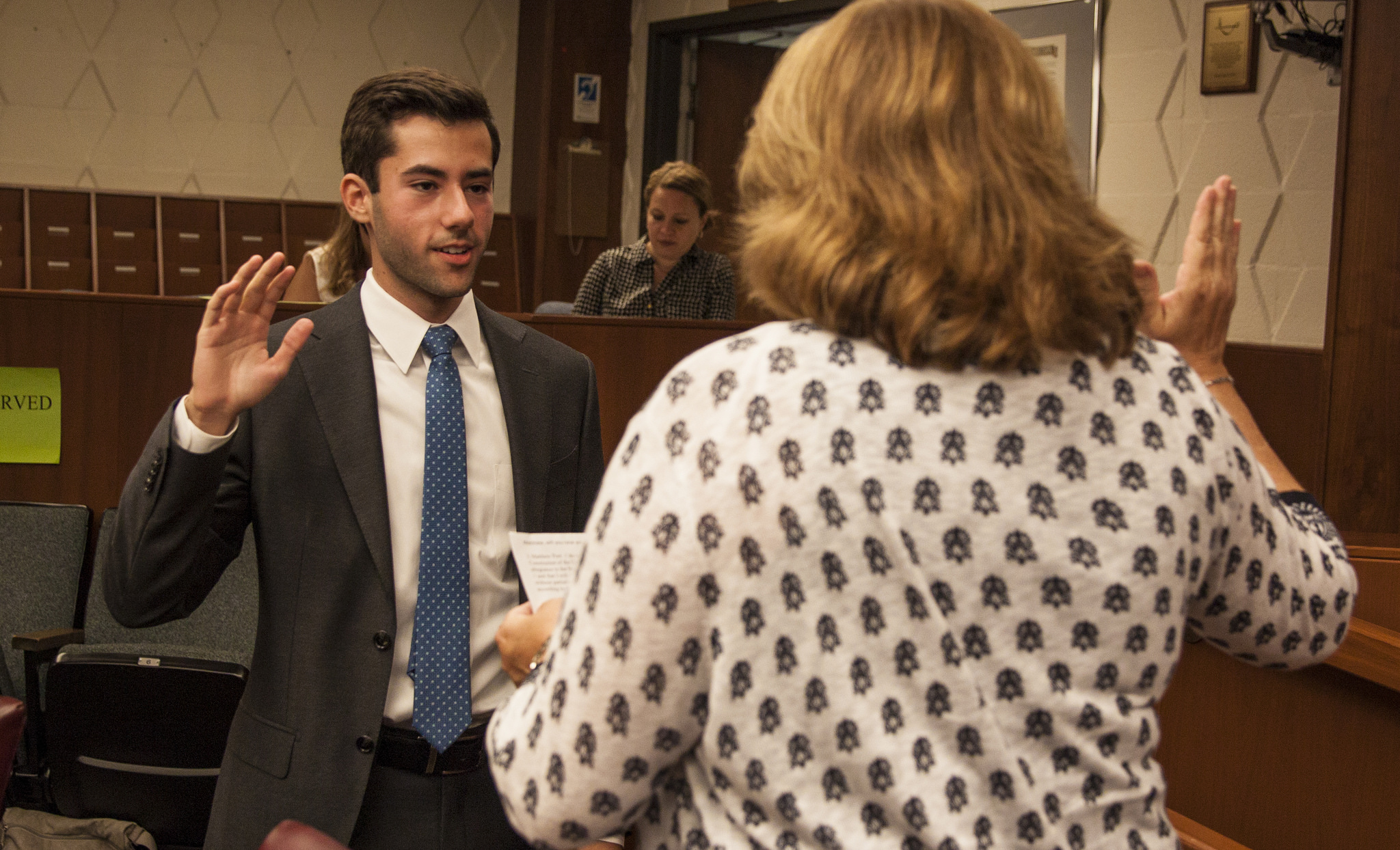 Matthew Post Sworn in as New SMOB (PHOTOS)
Matthew Post, a rising senior at Sherwood High School, was sworn in as the 40th Student Member of the Board of Education July 6. He was sworn in by Karen Bushell, chief deputy clerk, Montgomery County Circuit Court.
On his Twitter account, Post said he is "excited to officially get to work."
Post was elected to serve a one-year term on the Board by middle and high school students of Montgomery County Public Schools. He received 62.7 percent of the vote in the April election in which 85.4 percent of eligible students cast ballots.
His previous experience includes serving as the the vice president of the Montgomery County Regional Student Government Association. He also served as the chief of staff for the SMOB Advisory Council for two years.
The SMOB is a voting member of the Board of Education. As a result of legislation passed during the 2016 session of the Maryland General Assembly, the SMOB can vote on matters related to collective bargaining, capital and operating budgets, school closings, reopenings and boundaries. The SMOB cannot vote on negative personnel actions. The SMOB is not paid, but receives a $5,000 college scholarship, student service learning hours, and one honors-level social studies credit.
Post succeeds Eric Guerci, a 2017 graduate of Bethesda-Chevy Chase High School, who is headed to Princeton. Post's term expires on June 30th.
Excited to officially get to work! Thank you all for your support and trust. pic.twitter.com/j3J7A0R0i0

— Matt Post (@mattlpost) July 7, 2017
It's official! Welcome to the Board @mattlpost! We'll miss you @EricLGuerci. pic.twitter.com/W4q4MulSZr

— Moco BOE (@mocoboe) July 6, 2017
Meet Matt Post: Student Member of the Board of Education Elect (VIDEO)